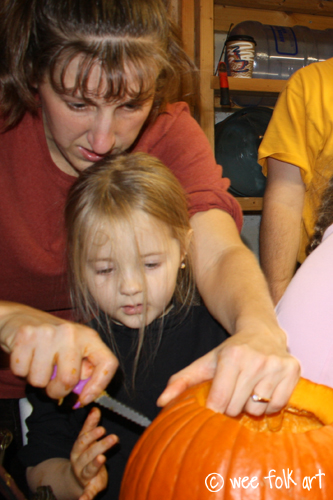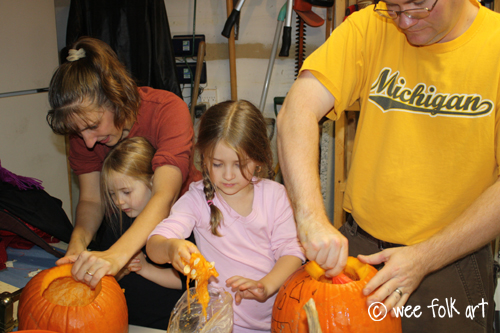 This week we are working on Week Nine of our Harvest Time unit. I will be posting a weekly update to give everyone a space to chat about the program. If you would like more information about the program you can learn more and download the free homeschooling curriculum on our Harvest Time page. All of the directions for the art projects, recipes and activities are included in the curriculum guide. If your family is participating in the Harvest Time curriculum either for homeschooling or after school enrichment we would love to hear about it! Please leave a comment in this post in regards to your experiences with Harvest Time's Week Nine activities. You are welcome, and highly encouraged to leave links to your Harvest Time's Week Nine blog posts or pictures in the comment section of this post.
Harvest Time Week Nine
Primary Book: The Biggest Pumpkin Ever,
Enrichment Book: Pumpkin Circle,
Activities: Pumpkin Carving,
Field Trip Idea: Pumpkin Patch,
Art: Domino Players,
Poem: Thanksgiving,
Flower Fairies: Pansy Fairy & Coloring Page
Links from Our first time completing the Unit…

If your family is working on the Harvest Time curriculum either full time or just for some family fun enrichment, you are welcome to add the Harvest Time button on your website. You can save the button to you computer and upload as a photo to your site (you may want to link it back to the Main Harvest Time Page http://weefolkart.com/content/harvest-time-preschoolkindergarten-curriculum) or just copy the green text below and add it to you site.

<a href="http://weefolkart.com/wp-content/uploads/archive/harvest-time-preschoolkindergarten-curriculum"><img src="http://weefolkart.com/wp-content/uploads/archive/harvest-time-button.jpg"></a>