Our weather has been so unseasonably warm and the wee ones have been able to run around outside barefoot like it was May. Perfect weather for silk wings 🙂 Thanks to everyone that entered this giveaway. And a special thanks to Sarah's Silks for not only sponsoring this giveaway, but for their continued support of Wee Folk Art through sponsorship. You guys are awesome 🙂
And, now for the winner of the silk wings and a mini playsilk: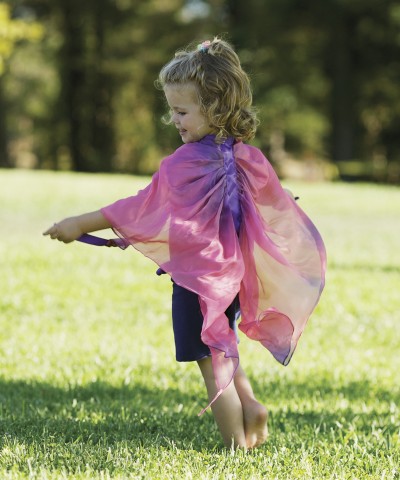 Lysa on Wed, 03/14/2012 – 23:34.
I love the dragonfly wings and the emerald mini play silk would make wonderful grass on our spring seasons table!
Congrats, Lysa. Simply email us your snail mail address at weefolkart@yahoo.com and we will send the information along to Sarah along with your choices. You have 1 week to contact us or a new winner will be selected.
Sarah will be selecting a second winner from those of you that signed up at her website. She will be contacting you directly 🙂
Again, thanks everyone! And make sure to visit Sarah's Silks shop and blog for new ideas to silk magic!