Few things make me as happy as an autumn landscape… unless, of course, it is a huge pile of fall leaves to frolic in with wee ones or dogs! Our Autumn Leaves Craft brings the beauty of autumn colors indoors using a technique that is new to many people… black glue relief. This is a great craft to do with children in elementary and up. Yeppers… it's just as much fun for adults! The hardest part about this craft is allowing the black glue to dry overnight before you can paint your picture! Patience is not one of my virtues! 😉 Have a blast. We certainly did!
Autumn Leaves Craft Materials
Directions
Before you start the project you will need to make (or purchase) black glue. To make your own you will need to mix 3 parts glue to 1 part black acrylic paint. We like to purchase the 1.25 or 4 ounce bottles of glue which we tine different colors. You can then use the bottles to squeeze out the glue.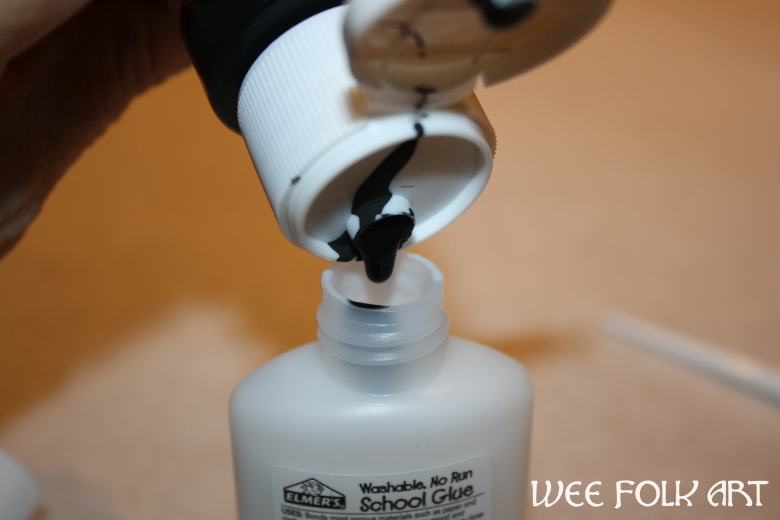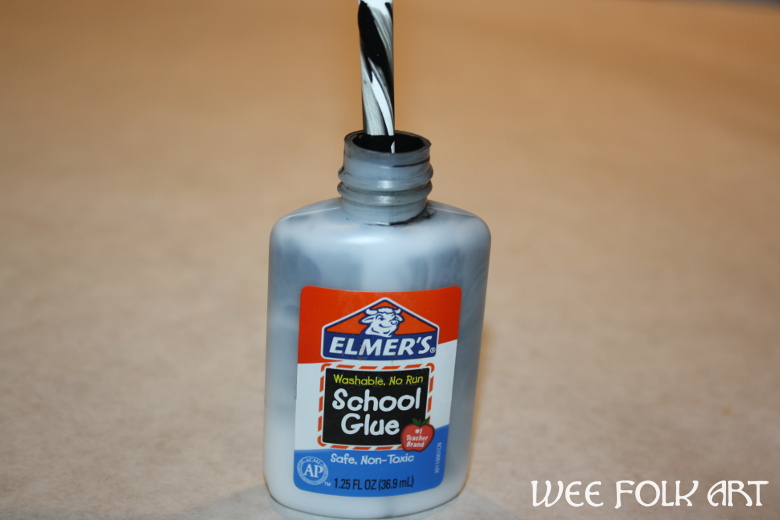 Take a nature walk to observe leaf shapes and colors or check out autumn leaves in books or on the internet. If you go for a walk, bring home a handful of leaves of different shapes and colors for inspiration.
Very lightly draw shapes of leaves and acorns directly on your water color or card stock paper. Keep your shapes simple and large. The glue will run a bit and detail will be obscured.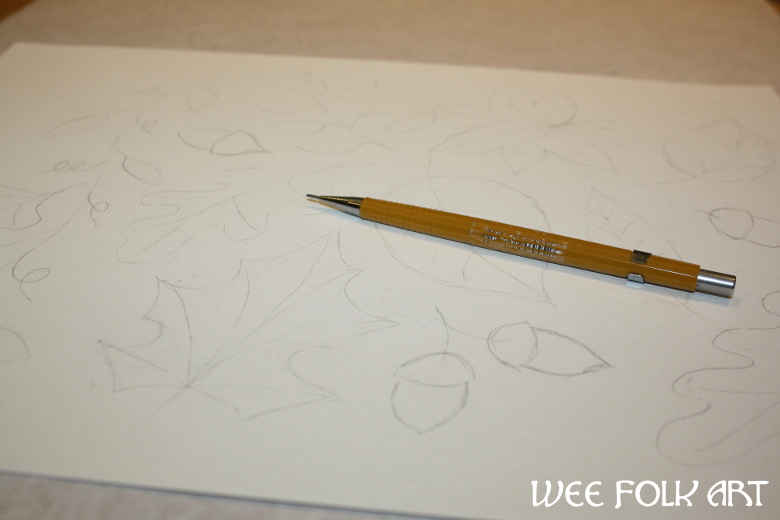 On a practice piece of paper, draw a few squiggly lines and practice going over the lines with the black glue. The hardest part is not touching the wet glue after you have squeezed it out on paper.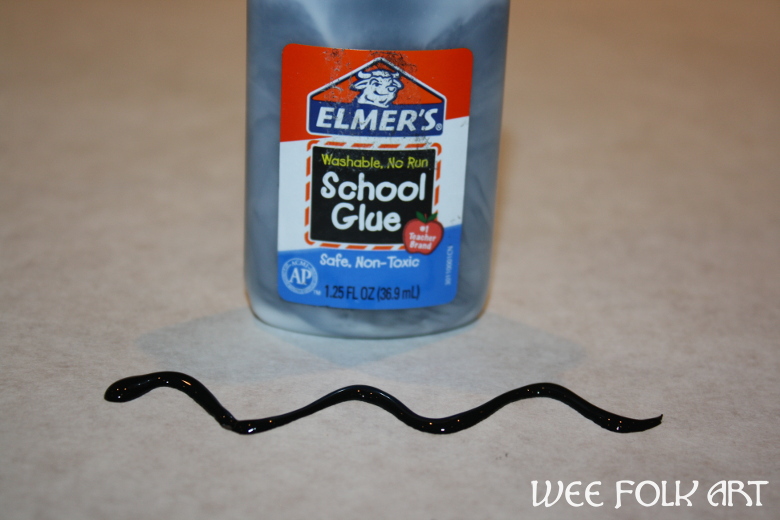 Go over all your leaf lines with the black glue. Don't worry if it is not even or if you get some globs. Variations in your lines will actually make your picture more interesting! Allow glue to dry overnight. It must be COMPLETELY dry before you all watercolors to your drawing.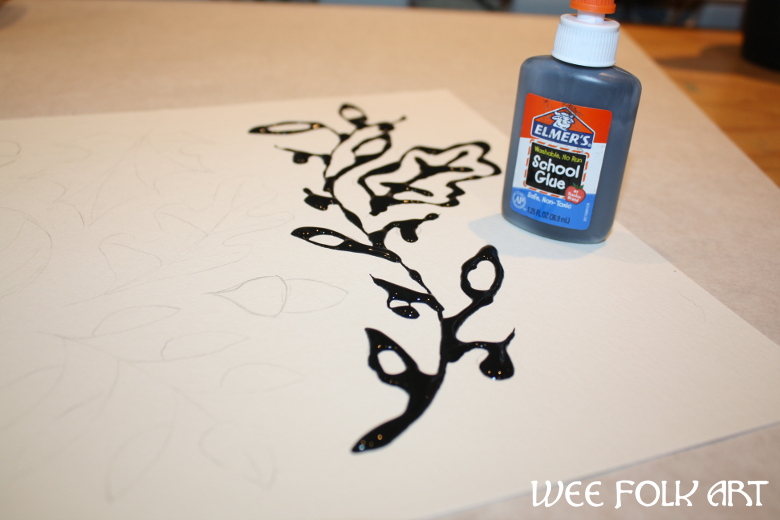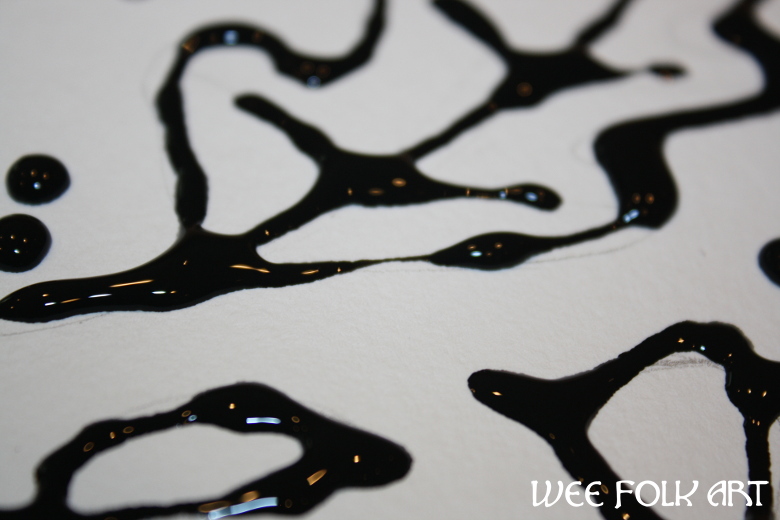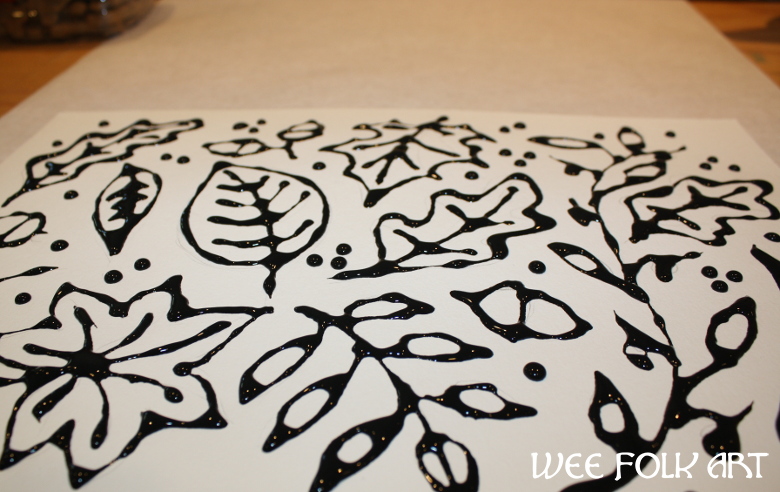 Use watercolors to paint your picture.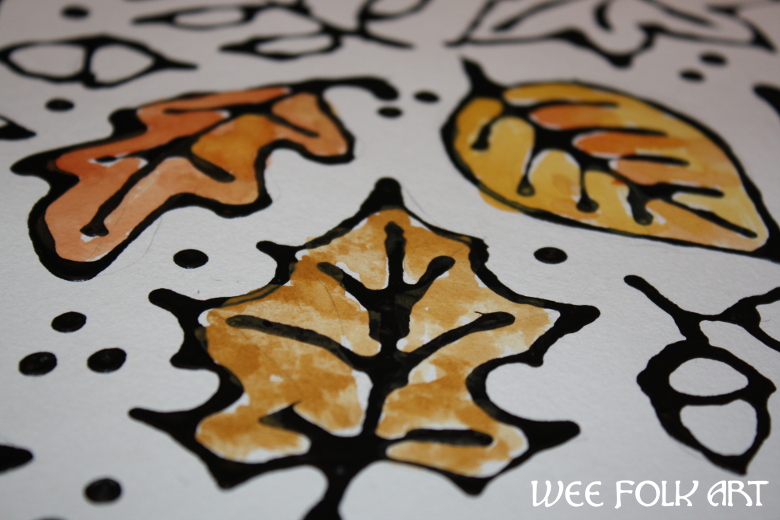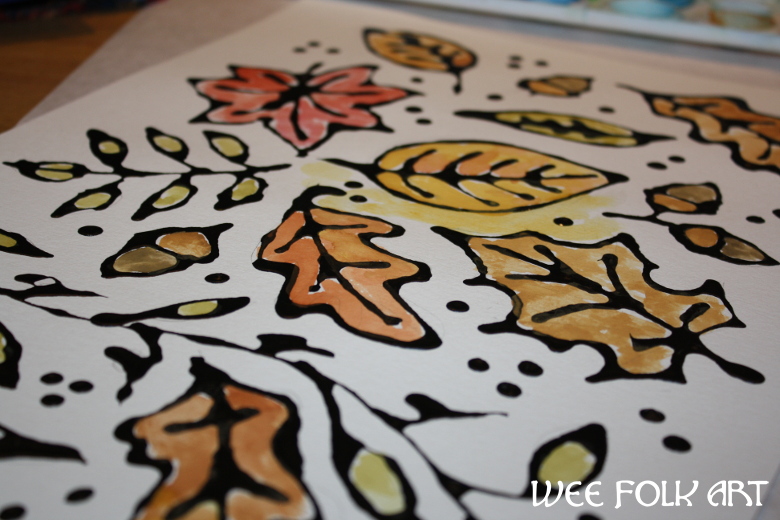 When we were done painting the leaves, we lightly "spattered" the picture with black and rust watercolors using a hard bristle brush.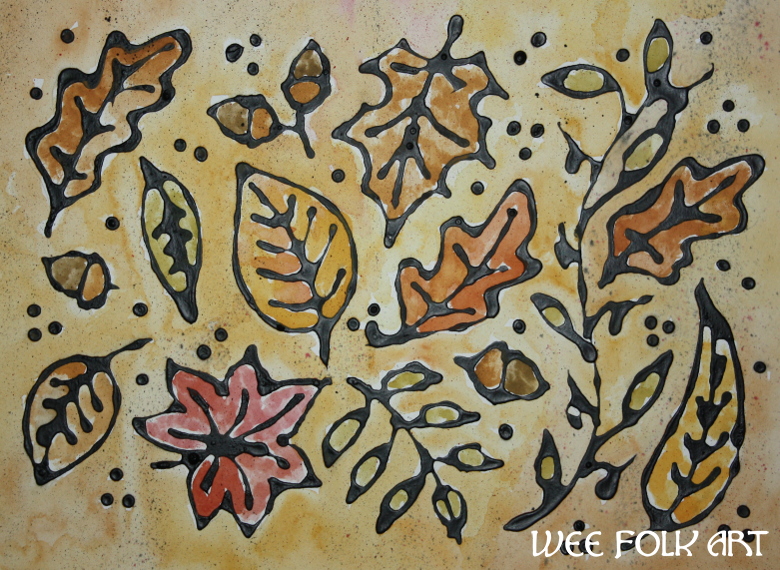 (Optional) After your watercolors have dried, you can add detail to your painting with the black glue. Again, let it dry overnight before handling the painting.