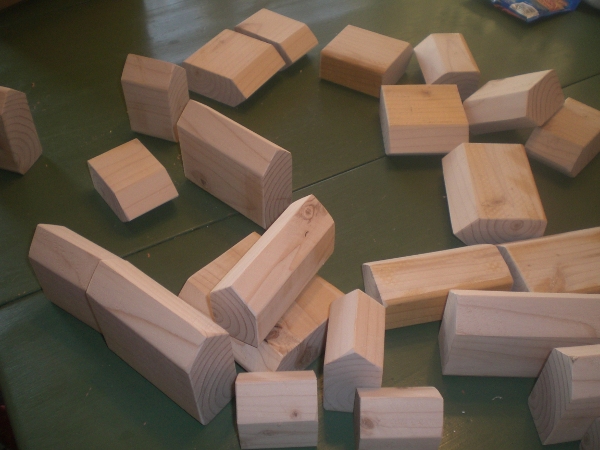 We made our All Natural "Building" Blocks out of pine. Many old, rustic toys were made out of pine because the wood was readily available and easy to work with. Although the wood is soft, and will show wear (which I find appealing) with proper care, pine toys can last for decades, if not centuries! A negative feature of pine is its tendency to spliter BUT if you keep the blocks oiled and waxed, this should not be a problem. If a spliter does develop, just sand it down! If you prefer a harder wood, try maple, oak or poplar, which are available at most local lumber yards. To make 12 blocks you'll need 2 x 4 36″ long. (28 blocks pictured)
Note: Although power tools are pictured, all of this can be done with an old fashioned saw!
1] Cut the 2 x 4 into four (4) 2″, (4) 3″ and (4) 4″ pieces. CAUTION: Note that the saw blade guard is not in place so that the directions are easier to understand. ALWAYS use appropriate safety products when using power equipment.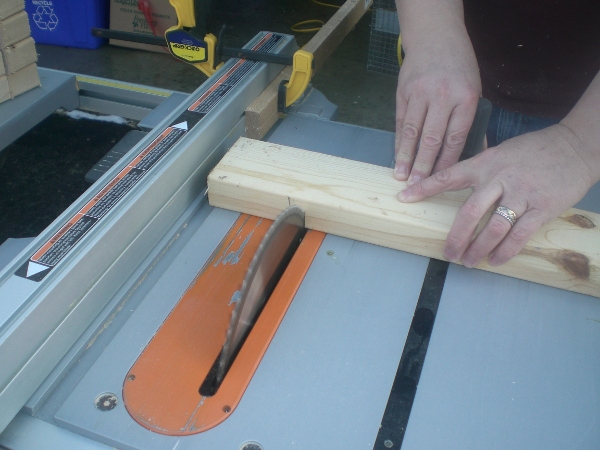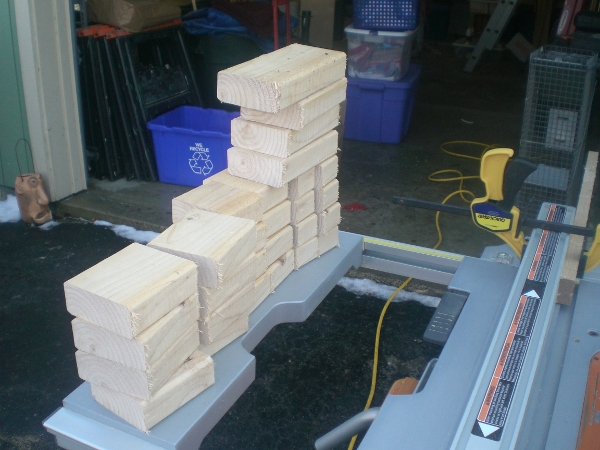 2] Cut the top edge on a 45 degree angle, then turn it over and cut the other edge on a 45 degree angle. If you would like a variety of building heights, just cut off different amounts at the top.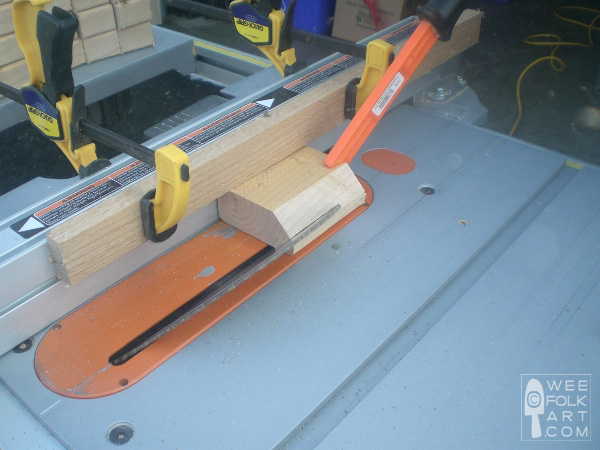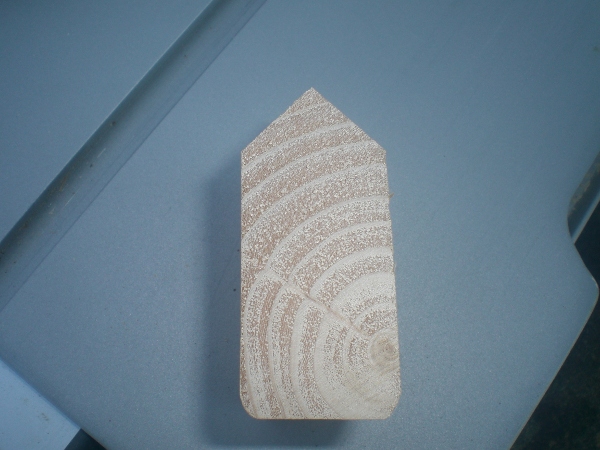 3] Sand to remove rough edges.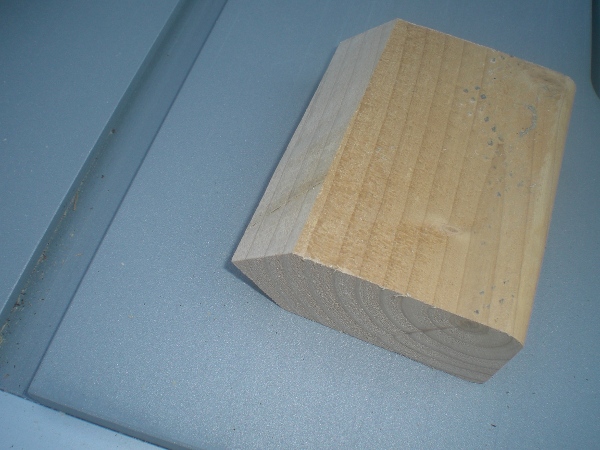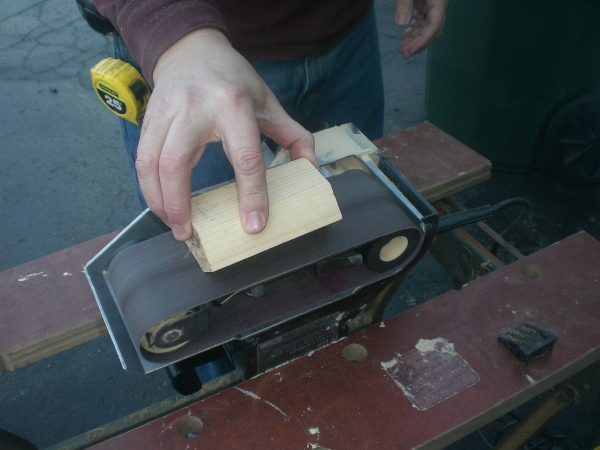 Remember…these are suppose to look rustic. If they are not perfect, it will just add to their charm. Tomorrow will talk about painting the building blocks.