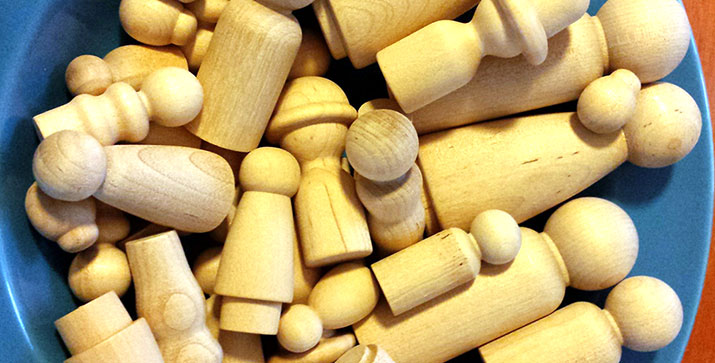 Comments are now closed. Congratulations Katherine Osborne!
Please contact me within the next 3 days to claim your prize.
Submitted by

Katherine Osborne (not verified)

on Sun, 11/16/2014 – 10:42

Thanks for the timely reminder about Casey's wood products! I really like their wood cubes…I want to get some to do some activities from Craft Me A Story. If I win, I would choose the Peg People package…because I need to make me some wee gnomes!
Sponsor: Casey's Wood Products
Give-Away Date: Sunday November 13, 8am EST – Monday November 14, 8am EST (This Give-Away is 1 day only!)
Number of Winners: 1
Prize: Your choice of one of two prize packages.
Prize Package #1 – Super-Duper Play and Build Pack plus 2 Bags of Assorted Pieces
Prize Package #2 – $25 worth of Peg People, Winner's Choice of Sizes
How to Enter: Visit Casey's Wood and take a look around then come back and leave a comment HERE (in this post) letting us know what are some of your favorite items and which Prize Package you would like to win.
Optional Additional Entry: For a second chance to win, LIKE Casey's Wood on Facebook then come back here and leave a second comment letting us know that you did. If you already LIKE Casey's Wood on FB, that works too, just let us know. (Please note: If your second post is too short or comes too quickly after your first post, it might be tagged as SPAM. Take an extra moment between posts and be sure to add enough text).
Limit: Two Entries per person please.
Announcing the Winner: Comments will be closed on Monday around 8am EST. One winner will be chosen by random number generator and will be announced IN THIS POST on Monday morning. If you are the lucky winner, please send us an email with your contact and shipping information. You have three days from the time of the announcement to claim your prize or a new winner will be selected.
International Information: Everyone may enter including our International readers but International winners will be responsible for their own shipping charges.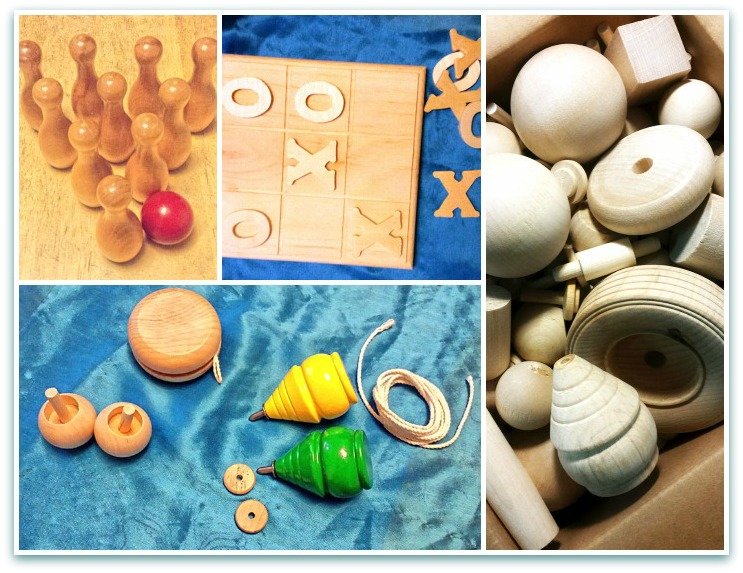 Prize Package #1 (above) – Super-Duper Play and Build Pack plus 2 Bags of Assorted Pieces
OR
Prize Package #2 (below) – $25 worth of Peg People, Winner's Choice of Sizes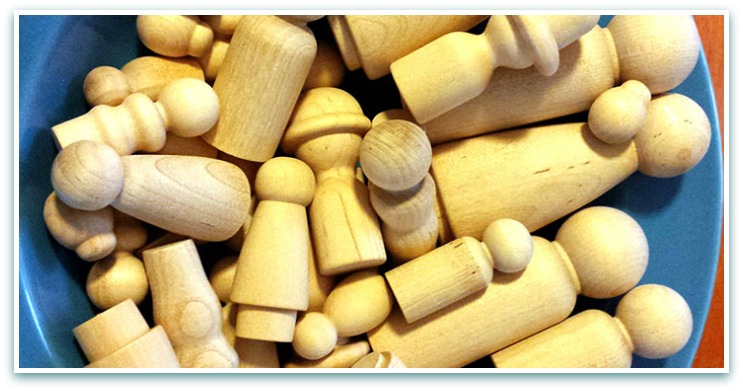 Welcome to Casey's Wood Products, a small family owned business on the coast of Maine. We've been helping customers make their crafting dreams come true for over 25 years. We offer super-fast service and take pride in our diverse selection of natural wood pieces and our competitive and fair pricing. We purchase much of our stock from mills that are manufacturing right here in Maine, and also work with local craftsman to make one-of-a kind cutouts and custom plaques for that special project. We look forward to helping you nurture your family's creativity with our fun and functional wooden pieces and Wee Folk Art's fantastic ideas!