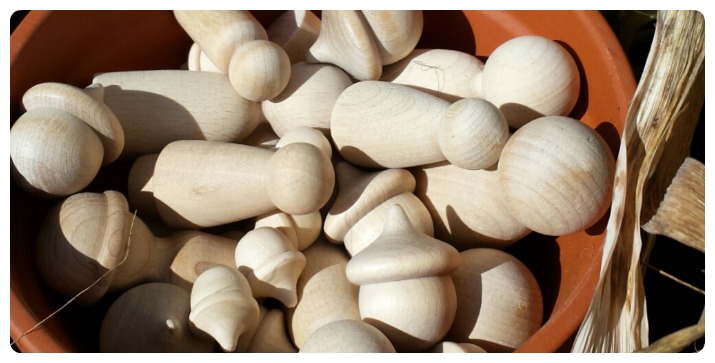 Comments are now closed. Congratulations  Miranda. Please contact us within 3 days to claim your prize.
Casey's Wood Products is sponsoring our give-away this weekend and giving us a tour of their wood product warehouse.
Welcome to wintery Maine!  Our wood turnings warehouse is nestled in the woods in Wiscasset, a little town on the coast.  Our customers tell us all the time that they wish they could visit our warehouse to see all of the fun things we have in stock.  Well, here's your chance!
Enter the Casey's Wood Products Gift Card Contest
Sponsor: Casey's Wood Products
Give-Away Date: Saturday January 23  – Monday January 25, 2016, 8am EST
Number of Winners: 1
Prize: $25 Gift Card + free shipping in the USA (international readers are welcome to play too but will pay their own shipping)
How to Enter: Visit Casey's Wood Products and take a look around, then come back and leave a comment HERE (in this post) letting us know what wood pieces you would like for your crafting.
Optional Additional Entry: For a second chance to win, LIKE Casey's Wood on Facebook then come back here and leave a second comment letting us know that you did. If you already LIKE Casey's Wood on FB, that works too, just let us know. (Please note: If your second post is too short or comes too quickly after your first post, it might be tagged as SPAM. Take an extra moment between posts and be sure to add enough text).
Limit: Two Entries per person please.
Announcing the Winner: Comments will be closed on Monday around 8am EST. One winner will be chosen by random number generator and will be announced IN THIS POST on Monday morning. If you are the lucky winner, please send us an email with your contact and shipping information. You have three days from the time of the announcement to claim your prize or a new winner will be selected.
International Information: Everyone may enter including our International readers but International winners will be responsible for their own shipping charges.
Take a Tour of Casey's Wood Products Warehouse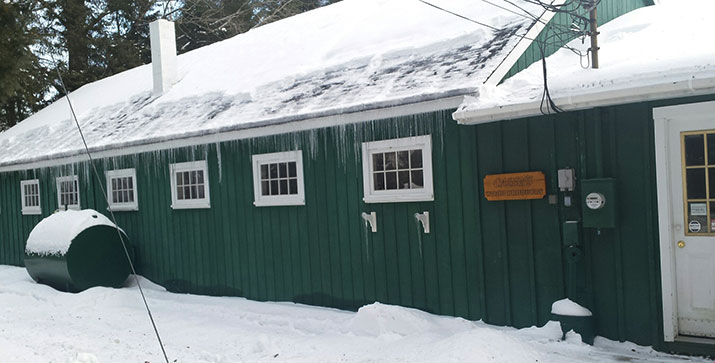 Welcome to wintery Maine!  Our wood turnings warehouse is nestled in the woods in Wiscasset, a little town on the coast.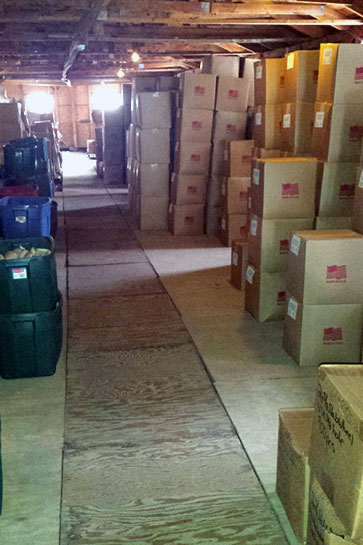 Our building is stocked with thousands of turnings and cutouts, so that we'll always have what you need.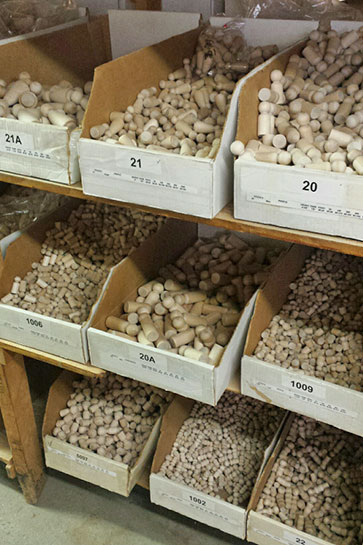 Our popular little peg people are some of the first things you'll see when you walk into the door.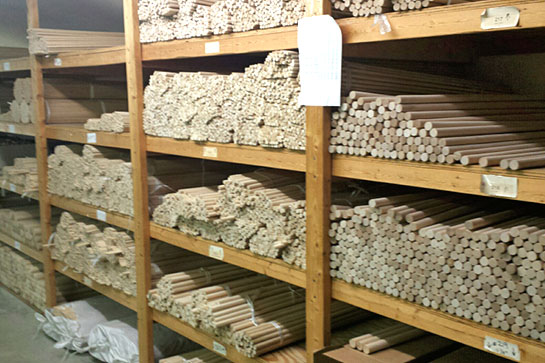 Look at all of the dowels!  From 1/8" diameter to 2-1/2" diameter!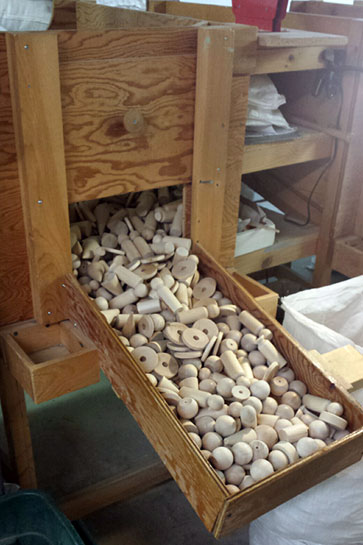 We get big bags of seconds from the mill.  This is where we sort them – Second Quality, good usable pieces for crafting, Toy Quality, fun pieces that may be misshapen or rough, perfect for kids, and Firewood Quality, broken pieces to keep you warm all winter.  Firewood can only be purchased at the warehouse – come for a visit!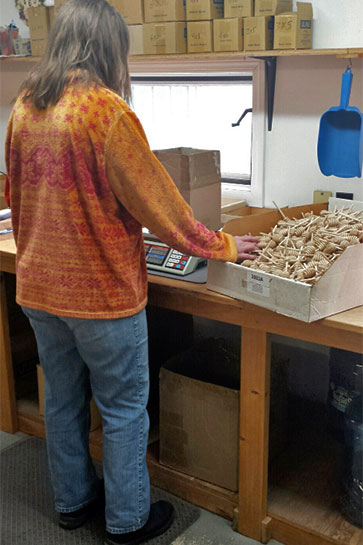 Every order is weighed out and packaged with loving care.  We have four counting scales throughout the warehouse for bagging up items from tiny wooden beads to big jumbo wooden eggs!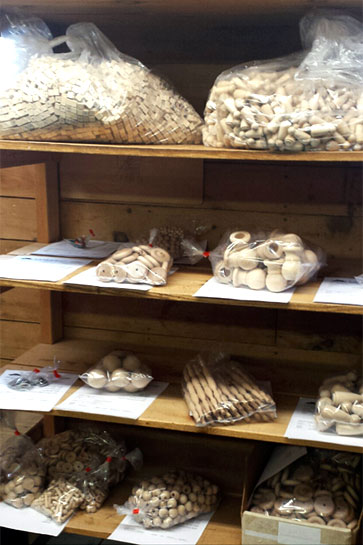 Place an order by email, telephone, fax, snail-mail, or right on our website, www.caseyswood.com.  Big or small, we will gather up your treasures and ship them out the door, lickety-split.  We're proud of our quick shipping turnaround and want you to be happy, too!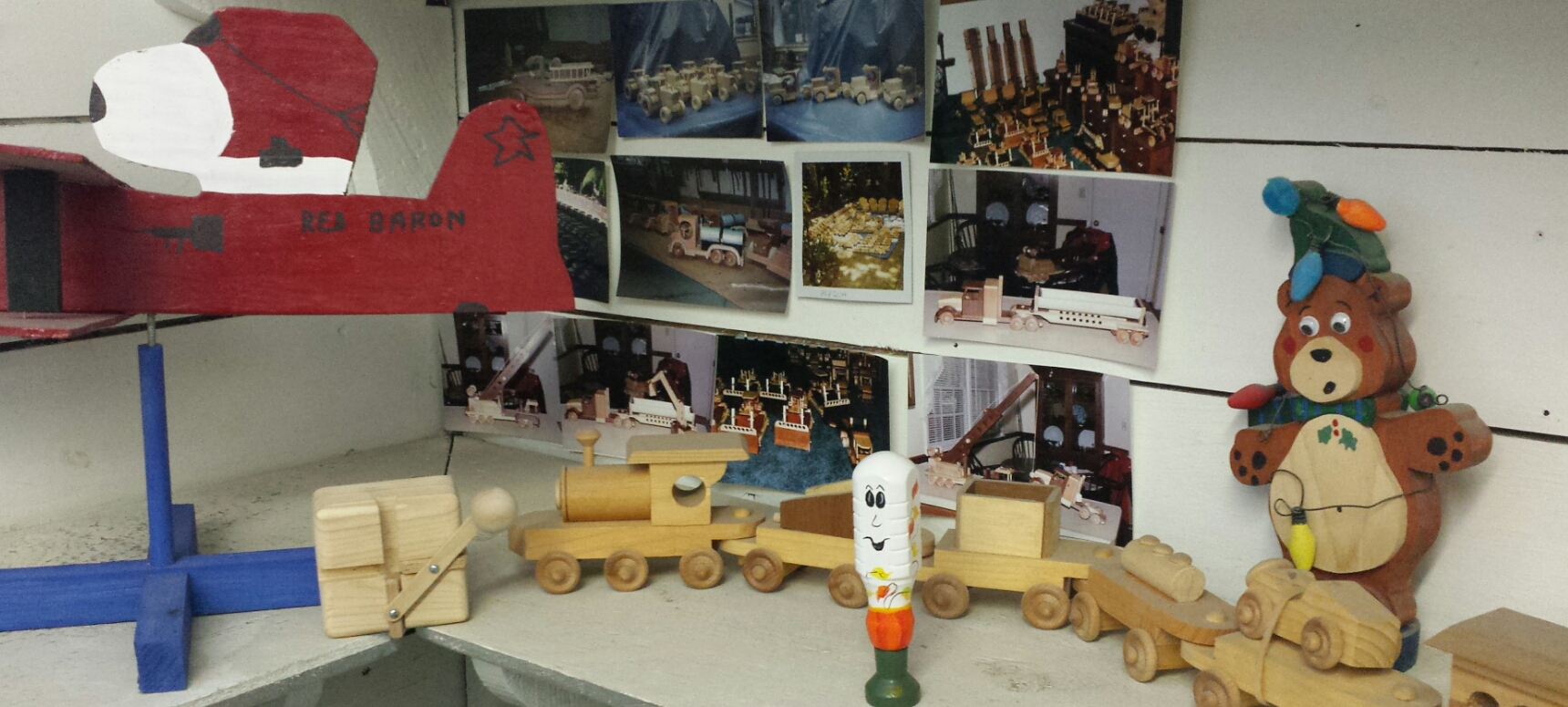 Just a few of the fun projects that Casey's Wood Products fans have shared with us.  There's no limit to our the creativity of our customers!
Want to visit coastal Maine and see our warehouse in person?  We're right here, Monday through Friday, 10AM – 4PM.  We'd love to see you!