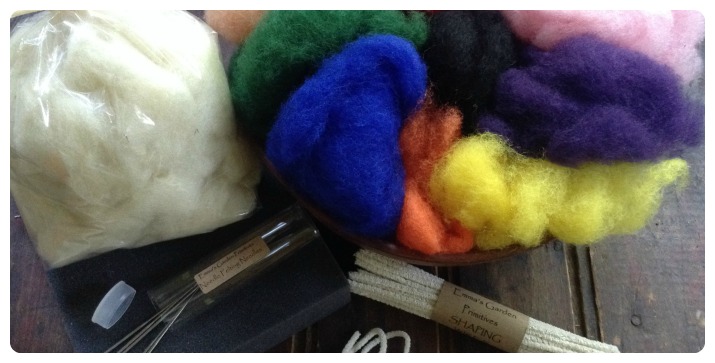 Comments are now closed. Congrats Christine Garbett! You are the lucky winner. Please email me within 3 days to claim your prize.
Would love to try this craft,

Submitted by

christine garbett (not verified)

on Sun, 06/07/2015 – 19:18

Would love to try this craft, the colors are beautiful and I like the blue colors although they are all delightful.
COUPON: 10% off with coupon code WEEFOLKFRIEND until June 21, 2015
Emma's Garden Primitives is a small family run business in the rural hills of Ware, Massachusetts. Our tiny three acre farm is home to myself, my husband and our two wonderful daughters.
Leaving the corporate world to care for my growing family a few years back proved to be the greatest of life's choices for me. Working from home has given me the gift of being able to care for my ailing Mother (who was and continues to be, the muse behind Emma's Garden Primitives) in her last days, build a special bond with my children, and most recently the ability to care for my husband who suffered a life changing event in a motorcycle accident.
Flora and fauna abound our old farmhouse that has been in my husbands family for over 100 years. Many an inspiration for my business has developed from my beautiful surroundings especially when it comes time to give a new and exciting wool a color name. An order for "Cobblestone" wool and I see the beautiful wall my husbands Grandfather built in our backyard.
Working from home and caring for family has it challenges and requires a certain discipline at times for a proper balance of work and family life; but for me it is what makes me the happiest I can have ever imagined.
---
Sponsor: Emma's Garden Primitives
Give-Away Date: Saturday June 6 – Monday June 8, 2015, 8am EST
Number of Winners: 1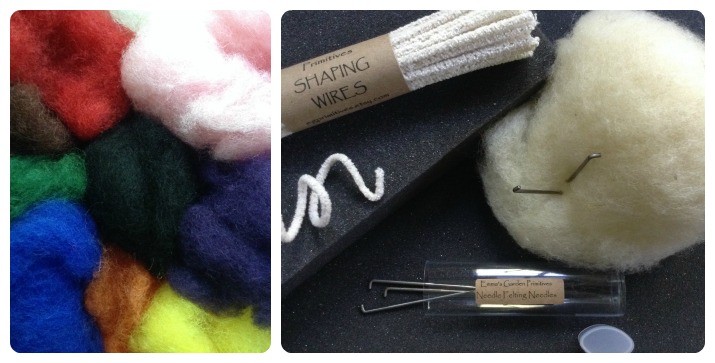 Prize: A generous needling felting kit including:
Needle Felting wool batt in 12 colors including black, white, one light and one dark fleshtone

five #38 triangle needles in protective case

a generous block of our "the best" needle felting foam work surface

one ounce of our Eco core wool

a pack of our ever popular small shaping wires

tutorials for first time felting students
How to Enter: Visit Emma's Garden Primitives and take a look around then come back and leave a comment HERE (in this post) letting us know which roving color collection is your favorite.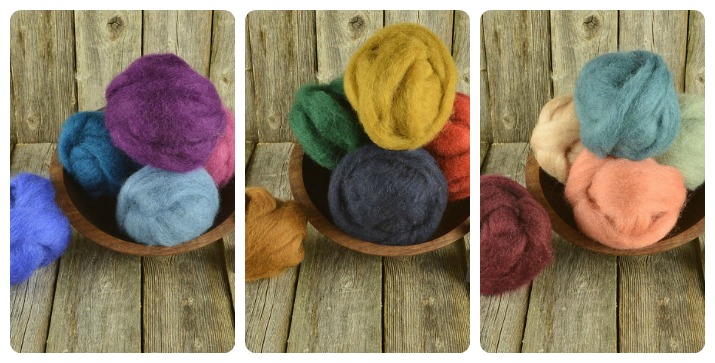 Optional Additional Entry: For a second chance to win, LIKE Emma's Garden Primitives on Facebook then come back here and leave a second comment letting us know that you did. If you already LIKE Emma's Garden Primitives on FB, that works too, just let us know. (Please note: If your second post is too short or comes too quickly after your first post, it might be tagged as SPAM. Take an extra moment between posts and be sure to add enough text).
Limit: Two Entries per person please.
Announcing the Winner: Comments will be closed on Monday around 8am EST. One winner will be chosen by random number generator and will be announced IN THIS POST on Monday morning. If you are the lucky winner, please send us an email with your contact and shipping information. You have three days from the time of the announcement to claim your prize or a new winner will be selected.
International Information: Everyone may enter including our International readers but International winners. FREE SHIPPING for everyone!
Coupon: 10% off with coupon code WEEFOLKFRIEND until June 21, 2015