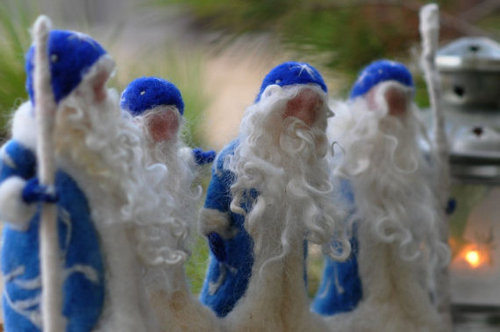 This giveaway is now closed. The winner will be announced shortly.
EDIT: Daria is from Israel. She will ship anywhere. All are welcome to enter 🙂
Several months ago I introduced you to Daria, from Art of Felting, when we commissioned her to needle felt a tapestry to commemorate my marriage to Tim.
A few weeks ago we received an email from Daria. She was wondering if we would be interested in partnering for another give-away, in time for the holidays. It took us all of, hmmm, 2 seconds to say, "You betcha!"

After some discussion, we decided to offer 1 lucky winner a choice between her Waldorf King Winter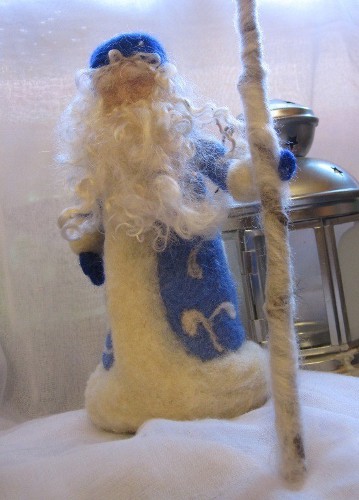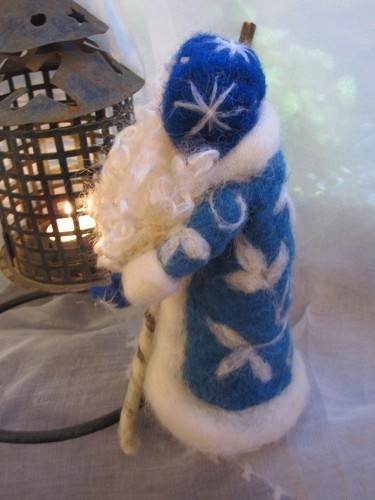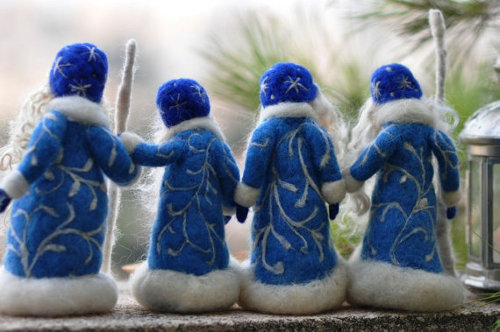 and a 3 piece Nativity.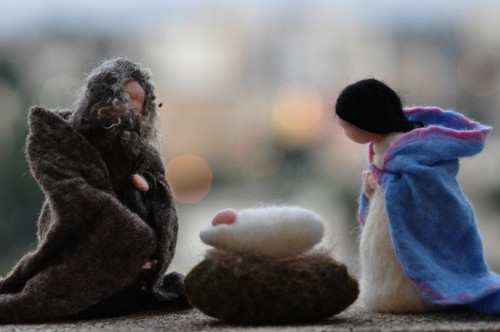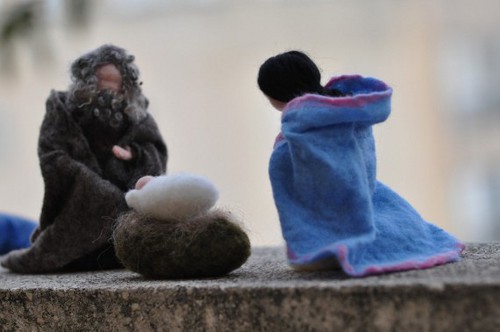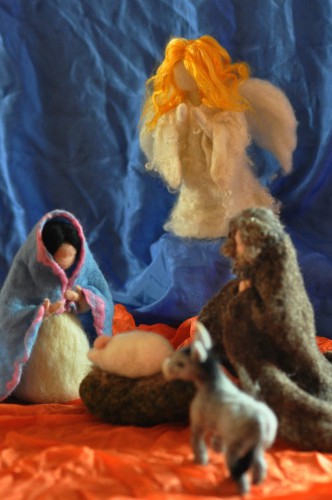 Beautiful, aren't they? So, do you think it would be ethical for Michelle and I the enter, hehe? Anyway, both offerings are lovely, and should you be lucky enough to win, you can choose which you'd like. Tough call, isn't it? To enter, simply visit Daria's Etsy shop, The Art of Felting, browse her store looking for holiday gift giving ideas, and tell us what you like best. Yep, I know it's hard to decide, but humor us, and pick 🙂 Then, let us know, if you should win, whether you would like the Waldorf King Winter or the Nativity.

The contest will run from today, Wednesday, October 12, through Sunday, October 16, at 9:00 pm, EST. Then, a winner will be drawn at random. The winner will have 1 week to contact us with their snail mail address or a new winner will be selected.

First off… a HUGE thank-you to Daria for her talents and generosity, then, good luck to one and all. Daria's work is beautiful. We are so delighted to be able to offer our readers a chance to win one of her delightful pieces.