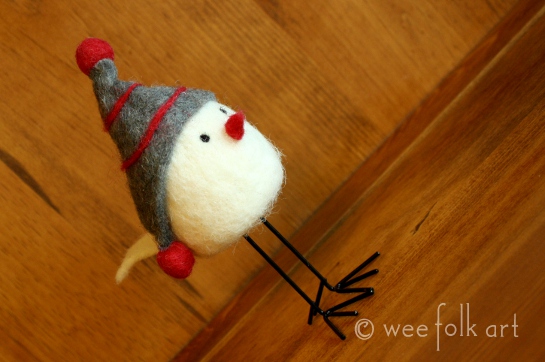 EDIT: The giveaway in now closed. The winner will be announced on Wednesday morning, 11/16/11. Thanks for playing. We had an unbelievable amount of entries, and we had fun reading all of them 🙂 Comments are now open on this blog entry.
First off, let me apologize to all you non-geeks out there. You are at a distinct disadvantage in this giveaway. HOWEVER, the geek in me was so tickled today, that it prompted me to want to share my chuckle with those of you that are like minded. So, here goes…
I happened to be married to the most wonderful man on the whole planet. I don't think I am exaggerating here. He brushes my hair each night before I go to sleep, and wakes me each morning with a cup of coffee… in bed! And if that isn't enough to make you green with envy… he loves to go shopping with me. And not just to hardware stores or chains that sell oversized flat screen televisions. No… this man actually enjoys quaint little shops and art fairs. So, today, when I told him I was heading out to a little boutique in town that was having their Holiday Extravaganza, and he WANTED to come along.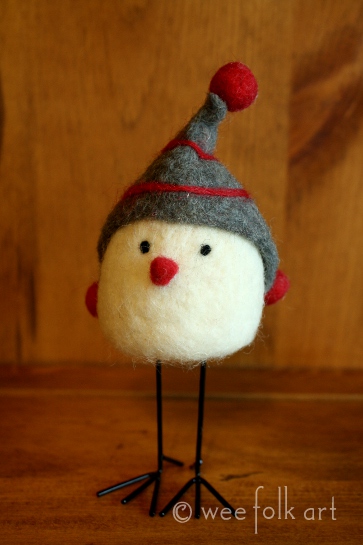 So, we are in the shop, being crushed by all the other shoppers. Tim is munching on a courtesy bag of popcorn, when he points at the little guy pictured above and says… "Oh, look, THE BIRD THEY CALL JAYNE!" Okay… either you get it or you don't.
So, here's the giveaway. If you know what Tim was referencing, email me at weefolkart@yahoo.com, and tell me why I found this so funny. If you are NOT a geek, and don't understand the joke, BUT you are a great sleuth, see if you can figure it out. If you do, send me an email, own up to the fact that you are not a geek by trade, but you figured out the reference, and I'll make you an honorary geek for the day and accept your entry. Comments will be closed on this post so someone doesn't slip up and give away the answer. You MUST email us at weefolkart@yahoo.com to enter. This giveaway will only run until tomorrow, Tuesday, at 9:00 pm EST. At that time, I'll randomly pick a winner from those that emailed me.
Oh, yes, I guess I forgot to say, the giveaway is for The Bird They Call Jayne. We couldn't help buying one for us, and one to giveaway! Good luck 😉 BTW… we will gladly send Jayne anywhere, so anyone can play.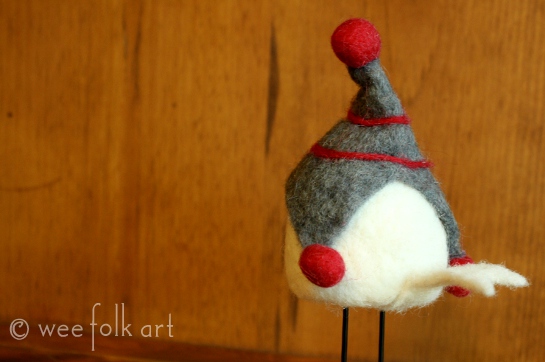 Here's a little clue…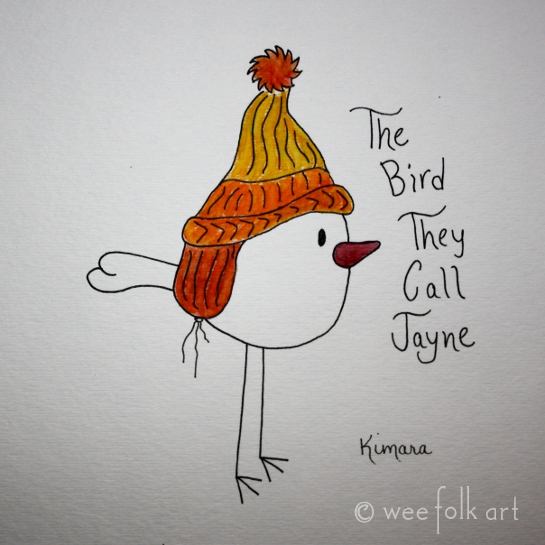 If THIS doesn't get me enough points to be one of Bad Horse's henchmen NOTHING ever will 😉