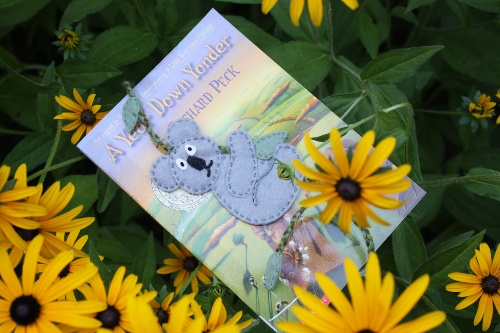 We receive the most wonderful emails from our readers. Some are questions, some are suggestions, some are heart touching stories that fill our eyes with tears and our hearts with love, and some, like this one, are informative, and at the same time make us giggle. I asked Di if she would mind if I shared her email with our readers. She graciously agreed.
Hi you wonderful people, creators of such fun objects of craft to make.

I have only one small beef with your website and that is that you called our Koala a bear. I have to say that it is not a bear in any sense because it is a marsupial which carries it babies in a pouch.
Please see the bit of info about the Koala – it is a really cute animal and I had one in my gum tree in my backyard about 10 years ago until the tree it was living in had to be cut down because it was dying and rotten inside. The Koala was relocated by the local ranger to another area with healthy trees.
What is a koala?
The koala is a small bear-like, tree-dwelling, herbivorous marsupial which averages about 9kg (20lb) in weight. Its fur is thick and usually ash grey with a tinge of brown in places.
The koala gets its name from an ancient Aboriginal word meaning "no drink" because it receives over 90% of its hydration from the Eucalyptus leaves (also known as gum leaves) it eats, and only drinks when ill or times when there is not enough moisture in the leaves. ie during droughts etc.

The koala is the only mammal, other than the Greater Glider and Ringtail Possum, which can survive on a diet of eucalyptus leaves.
Excellent website with so much to learn and do. Thank you once again for your creative ideas.
And in response to our inquiry to blog about this, she said:
Yes please, do share our Koala – it is such a delightful animal but it has been know to pee on the celebrities who sometimes hold them for a cuddle.

Cheers,
Di

Now… I do want to go on record as stating that we did know Koalas AREN'T bears and that they are marsupials, but it has been so much a cultural thing to call them bears, we sometimes slip into the habit. We heartily apologize to any koala we may have offended, and rest assured, we will NOT make the mistake again!
And as an aside… if you've never made one of our Koala MARSUPIAL Bookmarks, it would make a great Easter Basket stuffer! The pattern can be found HERE or with our FREE patterns.
Thanks Di, for the information and smile. I love the Internet for making global friendships possible!