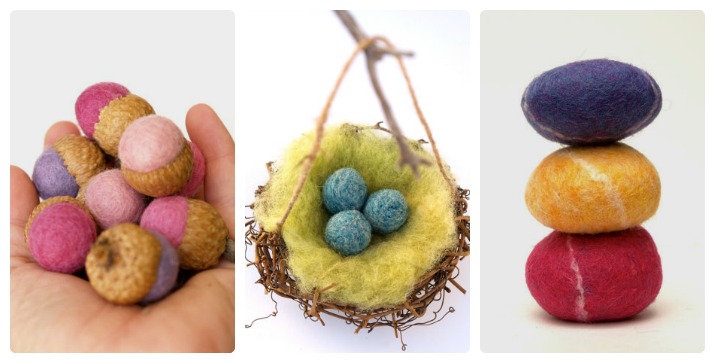 Comments are now closed. Congratulations Sharon in the South! Please email me within three days to claim your prize.
I've "Liked" The Magic Onions

Submitted by

Sharon in South… (not verified)

on Sat, 03/28/2015 – 19:41

Although I would've said that I already HAD "liked" the FB page- I apparently had not- so now I'm all set! Thanks for the extra chance to win! 😀
Coupon: Mention Wee Folk Art while checking out and you will receive a free surprise with your order.
This spring explore the craft of needle felting with these amazing kits from The Magic Onions. Create seasonal decor, woodland creatures, playscapes and more with these beautiful needle felting kits.
http://themagiconions.com/shop/product-category/needle-felting-kits/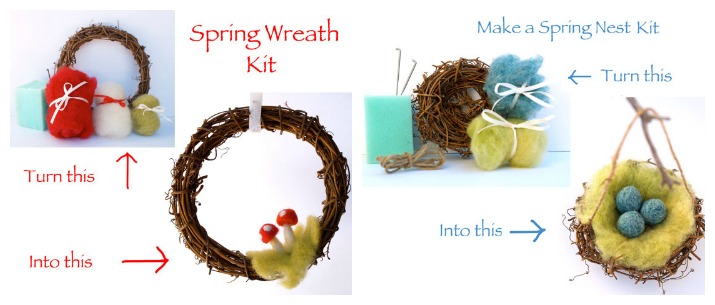 Sponsor: The Magic Onions
Give-Away Date: Saturday, March 28, 8am EST – Monday, March 30, 8am EST
Number of Winners: 1
Prize: $40 Gift Card plus free shipping to anywhere in the world!
How to Enter: Visit The Magic Onions and take a look around then come back and leave a comment HERE (in this post) letting us know which Needle Felting Kit you would most like to make from The Magic Onions.
Optional Additional Entry: For a second chance to win, LIKE The Magic Onions on Facebook then come back here and leave a second comment letting us know that you did. If you already LIKE The Magic Onions on FB, that works too.(Please note: If your second post is too short or comes too quickly after your first post, it might be tagged as SPAM. Take an extra moment between posts and be sure to add enough text).
Limit: Two Entries per person please.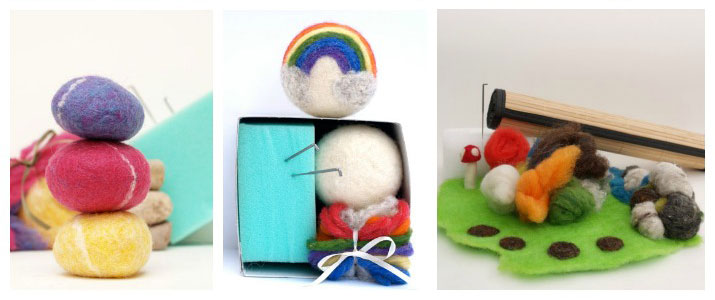 Announcing the Winner: Comments will be closed on Monday morning around 8am EST. One winner will be chosen by random number generator and will be announced IN THIS POST on Monday morning. If you are the lucky winner, please send us an email with your contact and shipping information. You have one week from the time of the announcement to claim your prize or a new winner will be selected.
International Information: Everyone may enter including our International readers.
Coupon: Mention Wee Folk Art when you check out and you will receive a free surprise gift with your order.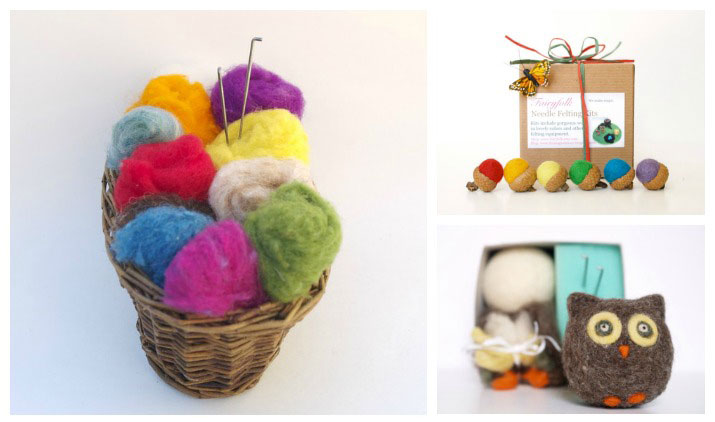 Handmade Toys and Treasures for the Natural Home. For years, Donni's Magic Onions blog has shared her family's special magic with millions of readers. Now, her new Magic Onions Shop brings that same brand of enchantment into your home with gorgeous eco-friendly and nature-inspired handmade treasures… everything is made with love to delight and charm and will fill your home with happiness.
In Donni's words, "I love what I do and I am wonderfully aware of how lucky I am to have been able to craft a business that allows me to follow my passion, every day. And I am proud of the goods I create… they are eco-friendly, made from natural and sustainable materials and good for the earth… and, of course, full of magic!"