Comments are now closed and the winner has been chosen. Congratulations Amanda! Please email me your contact information within the next three days to claim your prize.
Sponsor: Open Ended Creations Home of the Curvy Board!
Give-Away Date: Saturday, August 23, 8am EST – Sudany, August 24, 8am EST (This Give-Away is 1 day only!)
Number of Winners: 1
Prize: One Curvy Board, Retail value of $120
How to Enter: Visit Open Ended Creations to learn more about their amazing Curvy Boards, then come back and leave a comment HERE in this post letting us know what possible ways you can imagine the children in your life using a Curvy Board.
Limit: One Entry per person please.
Announcing the Winner: Comments will be closed on Sunday morning around 8am EST. One winner will be chosen by random number generator and will be announced IN THIS POST on Monday morning. If you are a lucky winner, please send us an email with your contact and shipping information. You have three days from the time of the announcement to claim your prize or a new winner will be selected.
International Information: Everyone may enter including our international readers but international winners will be responsible to pay for their own shipping costs.
Coupon: Open Ended Creations is offering WeeFolkArt readers 15% off until September 6th with coupon code "WeeFolkArt at check out.
Use the code WEEFOLKART to receive 15% off orders until 9/6/2014.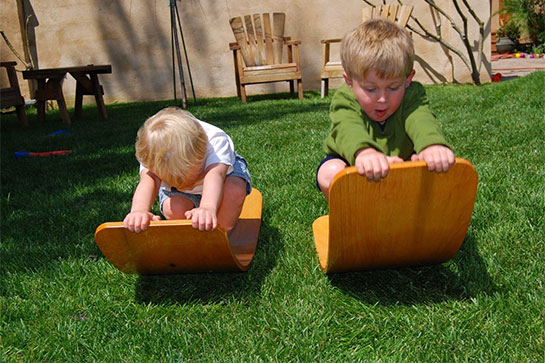 Open Ended Creations, LLC originated in 2009 The name of our business is the foundation from which we stand. The use of our products and creations are in the Possibilities, Discovery and Dreams of the beholder. The child.
With five children in our family; we had our eyes re-opened when we were introduced and welcomed into the Waldorf community. Within this new discovery came a deeper understanding of the possibility and the inspiration to recreate our lives and provide a stronger, more balanced, and enriched environment for our children to play, create, and enjoy life's simple treasures.
"More is less," is a valuable saying. We are committed to creating and developing open-ended toys that enrich the lives of all children. We have been part of the Waldorf Community for over the past 8 years. During the time when our son was in Playgroup the teacher at the time was Mrs. Uschi. She had approached both of us and asked for our help in making a few rocker boards for her classroom. At the time there was no one that you could find that was making a wooden Rocker Board, a need was thus pointed out to us. With the love of creating and woodworking within us; a small seed was planted and thus began to sprout. Over time our initial board has evolved into what you now see today.
Curvy Boards! It's a teeter-totter, balance beam, slide, boat, bridge, and… anything else your child can dream up. The unlimited range of possibilities is what makes Open Ended Toys the ideal learning tools/toys for the 21st century learning skills.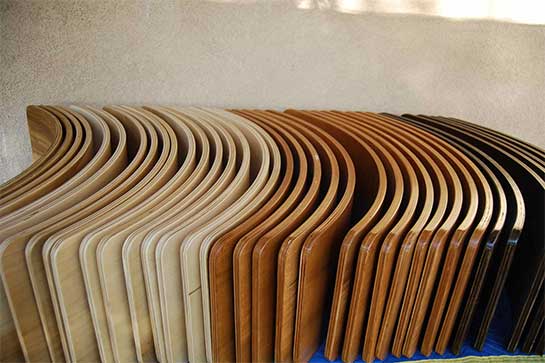 Each board is handmade and crafted from 9 layers of a maple hardwood, sanded smooth, stained, and finished with varnish. Making it durable and long lasting. Each board offers its unique design from nature; no two are alike. Choose from 3 finishes, Natural, Golden Oak and Walnut. The Curvy Board is handcrafted in the U.S.A.