Growing Up With Sarah's Silks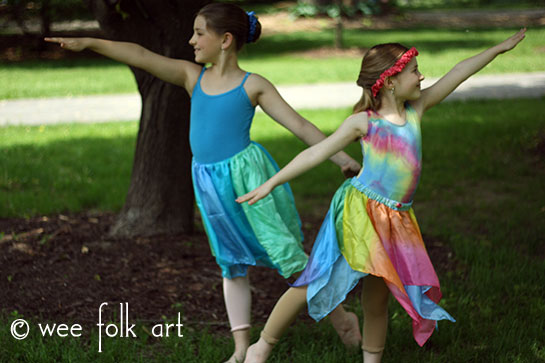 Comments are now closed. The winners have been selected. Congratulations Stacy and Jenn.
How much fun?!

Submitted by Stacy Adams (not verified) on Sat, 05/31/2014 – 08:36

I love the mini silks book, and the mini's. The large ones are fantastic too. What little one wouldn't want to get lost in them!
starry night & rainbow

Submitted by Jenn S (not verified) on Sat, 05/31/2014 – 14:14

starry night & rainbow playsilks & a crown!!!
If you are one of the lucky winners, please email us with your contact information. If you did not win, remember that Sarah has offer all of our readers 10% off your next purchase. Our next give-away will be in two weeks. Be sure to stop by and try again.
Use the code WEEFOLKART and save 10% off your next order.
---
Sponsor: Sarah's Silks
Give-Away Date: Saturday, May 31, 8am EST – Sunday, June 1, 8pm EST
Number of Winners: 2
Prize: $50 Gift Card
How to Enter: Visit Sarah's Silks and take a look around. Make a wish list of all your favorite Sarah's Silks items, then come back here and leave a comment letting us know what you would get if you win a gift card.
Optional Additional Entry: For a second chance to win, LIKE Sarah's Silks on Facebook then come back here and leave a second comment letting us know that you did. If you already LIKE Sarah's Silks on FB, that works too.
Limit: Two Entries per person please.
Announcing the Winners: Comments will be closed on Sunday around 8pm EST. Two winners will be chosen by random number generator and will be announced IN THIS POST on Monday morning. If you are one of the lucky winners, please send us an email with your contact and shipping information. You have one week from the time of the announcement to claim your prize or a new winner will be selected.
International Information: Everyone may enter including our International readers.
Coupon: Sarah's Silk is offering all of our readers 10% off your next order.
Use the code WEEFOLKART and save 10% off your next order.
---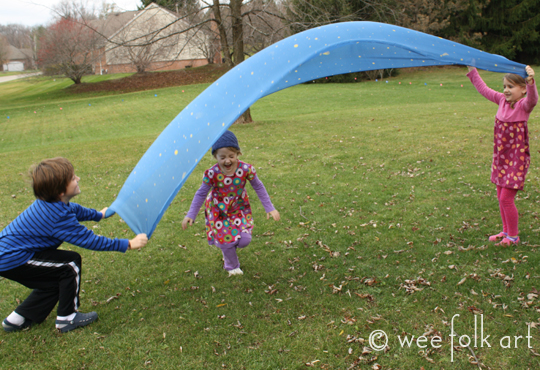 My children have "grown up" draped in Sarah's Silks. They have been a part of their dramatic play, turning every day children into knights and fairies (even pirates). They've added rivers to the gnome village, ponds for ducklings and starry nights to play areas. They've decorated their rooms, lined baskets, and made Boho head scarves, just 'cuz.
Although the wee ones are getting older, silks are still important to them. Fairy is a dancer. Much of her free time is spent moving to music. A few weeks ago, when thinking about Sarah's Silks and their up and coming give-away on Wee Folk Art, we were lamenting the fact that Fairy was almost "too big" for Sarah's Silks' dress-up clothes. After all, she is still a fairy princess, floating on clouds and flitting about dew covered flowers. And, oh, wouldn't she be the envy of all the other girls in her dance classes, if she could leap and twirl across the dance floor, with radiant silks enhancing her every move?
No problem! Pouring through the box of goodies from Sarah's Silks, we were able to fashion a beautiful skirt, in no time at all, using just 2 playsilks and a little elastic! This is a skirt perfect for a fairy princess or a growing dancer! I do want to point out that Sarah's Silks large Fairy Skirt still fits her fine and dandy too (even though the age range was 4-8).
The easy peasy Silk Skirt Tutorial can be found HERE.
For an no sew, truly easy skirt, simply fold a playsilk in half, tie, and you're good to go!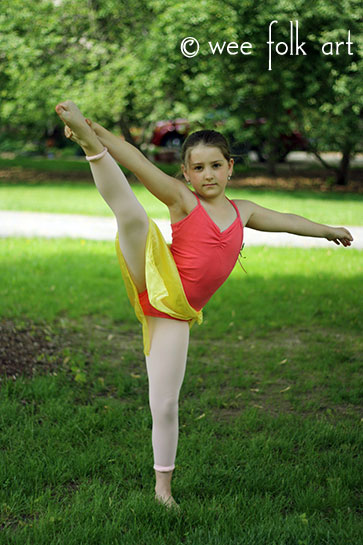 Also, many of Fairy's dance classes require her to wear a bun. Again, simply using one of Sarah's Silks Garlands, we were able to wrap it around her hair for a beautiful bun cover.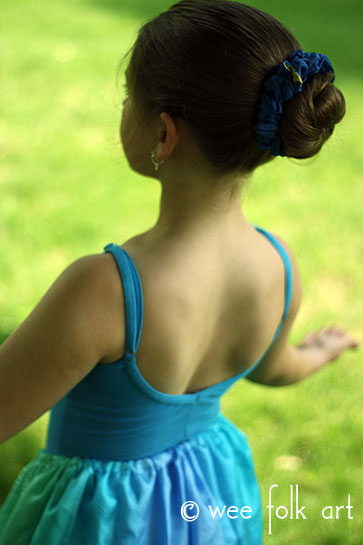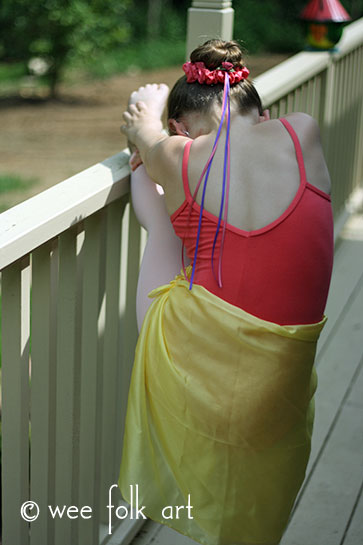 Of course, if you are still the size of a pixie, like our wee Pixie, Sarah's Silks Fairy Skirt and Garland are good to go!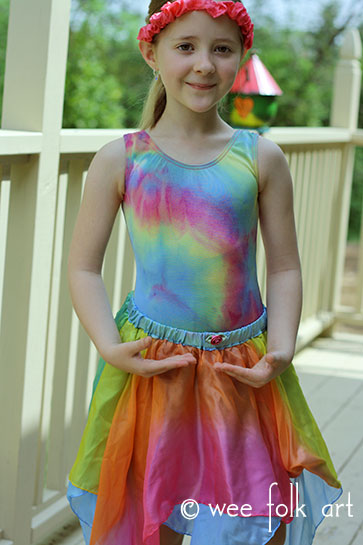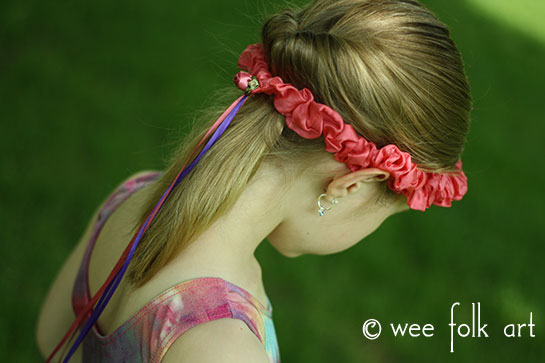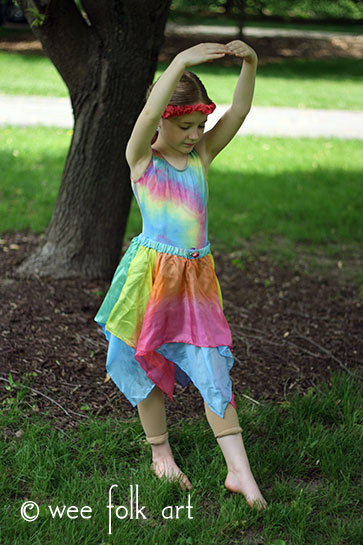 The good news is… You Are Never Too Old for Sarah's Silks… and we are thrilled 🙂