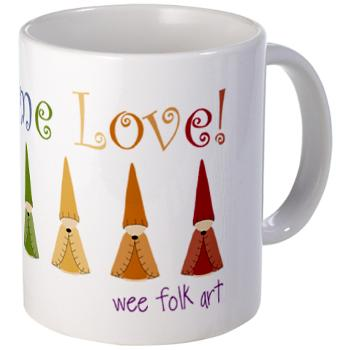 Thanks to everyone who entered our Third Anniversary Giveaway, and to everyone that sent us such lovely emails. We love what we do, and your support keeps us going. As always, we greatly appreciate your comments, suggestions and encouragement. Consider them payback for the FREE patterns and ideas we share at Wee Folk Art. Your involvement here, helps keep the blog alive 🙂
Now, to announce the winners that were drawn at random.
Happy Anniversary!
Submitted by Momma Roar on Fri, 07/29/2011 – 20:04.
I love the baseball jersey and the pajamas! 🙂
I just found you this week and I've been searching a LOT! I love your creations and can't wait to spend more time lurking (I've already spent a lot of time, but I know there is more!)
Thanks for sharing your creations!
Leigh Ann
AND….
I love the beach tote.
Submitted by Robin (not verified) on Fri, 07/29/2011 – 12:16.
I love the beach tote. Congrats on your anniversary and thanks for the giveaway! Hugs, cokelush at gmail
Congrats Robin and Leigh Ann. Simply email your snail mail address to us at weefolkart@yahoo.com, and we will be sending our gnomey love mug off to you. (You have 1 week to contact us or a new winner will be selected.)
Thanks again, to all our readers. You would think after 3 years we would be running out of ideas, but they keep coming faster than we can craft 🙂
Also, watch next week for a wonderful Giveaway from Bella Luna Toys. When isn't THAT wonderful news 🙂