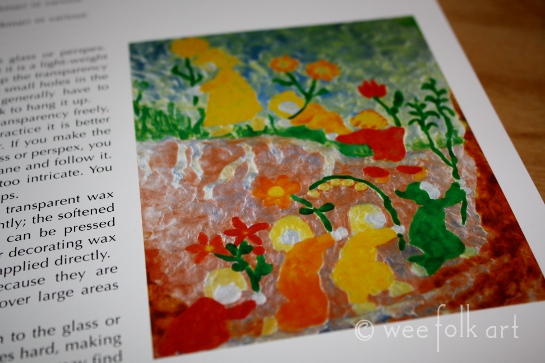 REMEMBER: In order to make everyone a winner, A Child's Dream is offering all Wee Folk Art readers a 10% discount on anything ordered from January 24 thru January 29. (That's just 2 days more days.) Simply type in WEEFOLK in the coupon code to save 10%.
As always, we'd like to thank everyone that entered this lovely giveaway. Personally, I could go through the book, cover to cover, and make everything in it. It will be a nice book to add to anyone's crafting shelf.
Then, we'd like to thank Debbie, at A Child's Dream. She is awesome. Over the years, she continues to support our efforts here at Wee Folk Art, and for that we are truly grateful. Here giveaways are always appreciated 🙂
Finally, the winner drawn at random is…
Natalya
Submitted on Wed, 01/25/2012 – 09:18.
My choice there would be A Donsy of Gnomes by Sieglinde De Francesca and A Felt Farm from felting books. Thank you for a great giveaway!
Congratulations, Natalya. We hope you enjoy the book as much as we do, and that you find yourself referring to it over and over again. Just a reminder, Natalya, you have one week to contact us at weefolkart@yahoo with your snail mail address or a new winner will be selected.
Thanks, again, to everyone that entered. We have quite a few giveaways planned over the next couple of months, so there will be plenty of chances to win many wonderful things 🙂 Now, hop on over to A Child's Dream to take advantage of the 10% discount 🙂