EDIT: This giveaway is now closed. The winner will be announced Monday, November 28. Good luck to all 🙂
A few weeks ago we had a lovely new sponsor quietly join our family… Sarah's Silk. Actually, Sarah isn't new to Wee Folk Art. She hosted a wonderful giveaway last spring. But now, she has a permanent spot on our blog, so whenever you are HERE, you are just one button push away from visiting her wonderful shop 🙂
Very often interviews are done to introduce sponsors. Since we already did that in the spring (you can read about that HERE), we thought we would do something a little different. Sarah sent us one of her Starry Night Silk Scapes to test drive. We had 3 very eager guinea pigs! Below are a few of the ways they incorporated the silk scape into their play…
Indoors… by draping it over their play stand, they created a lovely reading nook. That night they read books under the stars, using flashlights to read by. Camping indoors… totally awesome 🙂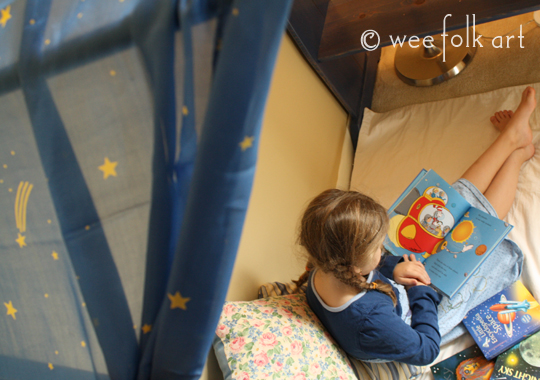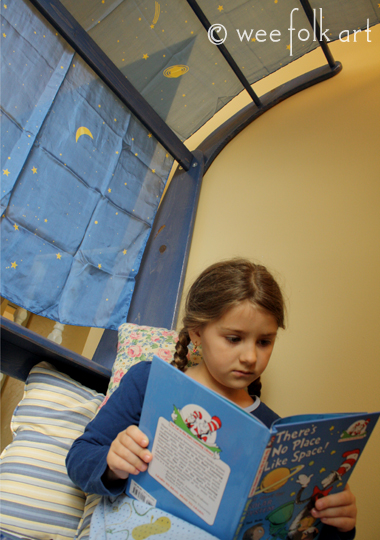 Michelle decided SHE had the perfect spot for the new silk scape… flowing over a window! I love silks on windows!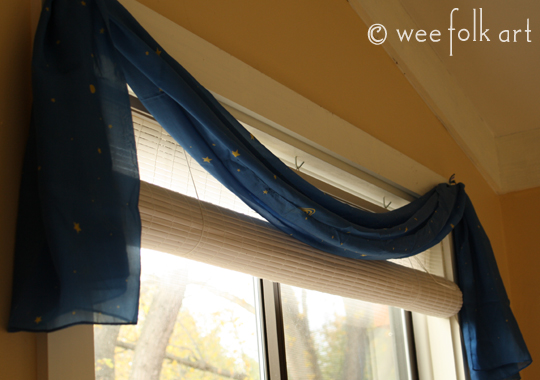 Silk Scapes also make beautiful table clothes. We also have Sarah's Rainbow Silk Scape that is used everyday!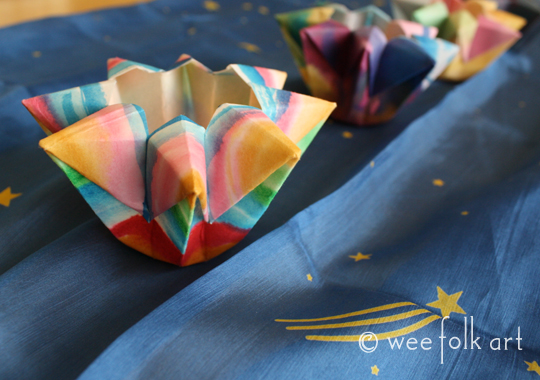 ---
The wee ones didn't let Michelle play with it for too long before moving outdoors! The Silk Scapes can be used like parachutes, but much easier to use with a small number of children. Can you run under the silk before you are caught?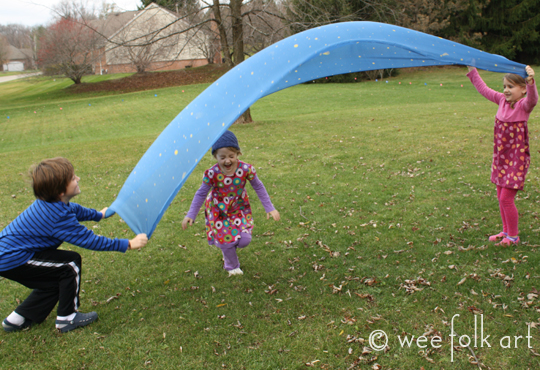 Or, can you jump over it?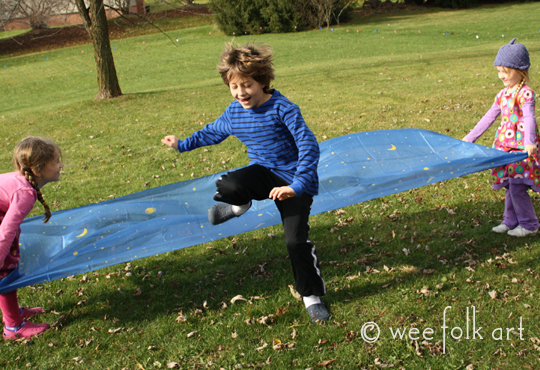 If you "miss", it's your turn to hold an end of the Silk Scape, but that is just as much fun 🙂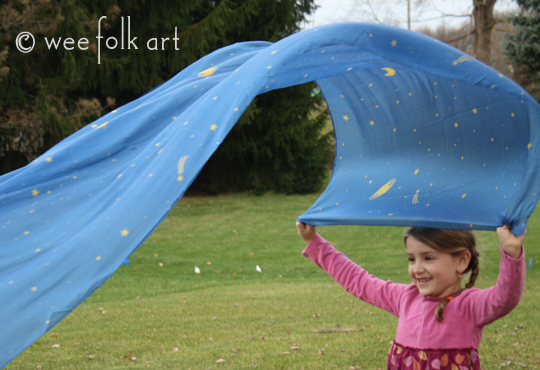 And, just because it feels so good, you can run… trailing a trail of silk behind you!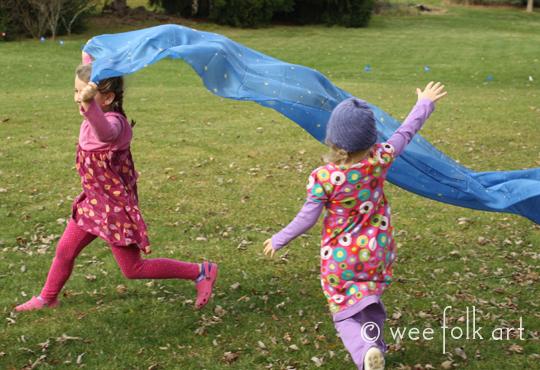 Silks are an important part of the wee one's daily play. They present endless opportunities for open ended play. From the large silk scapes down to the mini silks, children will find ways to incorporate them into their play. As a matter of fact, the last time the Little Lady was here, her favorite toy at Gammy's was the silks. Even before heading for home, Meghan placed an order for their own stash of silks. I was sent these pics shortly after their visit. I am told she is seldom without a silk 🙂
Obviously, we are humongous fans of Sarah's Silks. Here's one of the ways that I like to display/store my silks. I change them out with the seasons.
So, after singing the praises of silks… I bet you want your own (if you don't have any) or more (if you do 🙂 Luckily, Sarah is hosting a giveaway. YAY! One lucky winner will receive their very own Starry Night Silk Scape!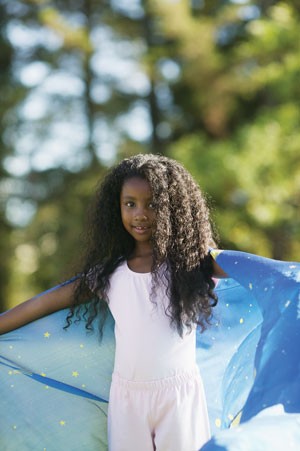 Wouldn't this a perfect time of year to win this? Just in time for the holidays. To enter, simply click HERE, go to
Sarah's Silk
, and make up your Christmas wish list. (There's still time 🙂 Then come back here, and let us know, which
Sarah's Silk
is at the top of your list. Then… cross your fingers 🙂 The giveaway runs from today, Monday, November 21, and runs through Friday, November 25, at 9:00 pm, EST. Then, a winner will be drawn at random. The winner has one week to contact us or a new winner will be drawn. If you are traveling for Thanksgiving, make sure to get your entry in quickly so you don't forget 🙂
Michelle and I wish to welcome Sarah's Silk to the Wee Folk Art family. Then, we'd like to thank her for sponsoring this giveaway. Finally, we'd like to wish everyone good luck. The Starry Night Silk Scape is indeed a lovely and versatile toy!
Because of the Thanksgiving weekend, the winner will be announced Monday, November 28. Love a little suspense, don't you 😉