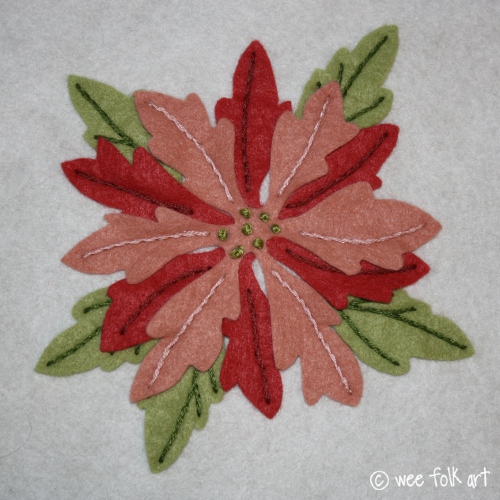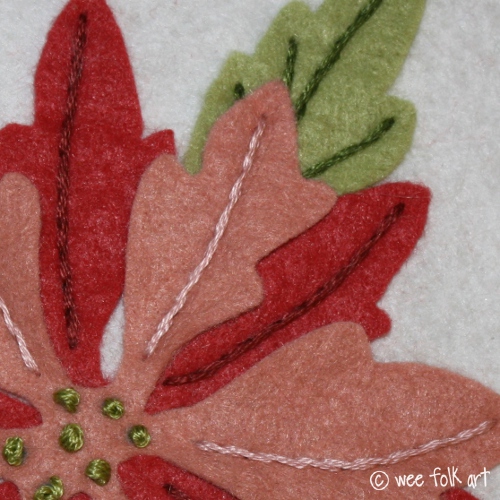 I realize that I shared a Poinsettia Applique Block a few weeks ago. Basically, for that block I simply took the poinsettia I made for the Christmas Poinsettia Garland and "flattened" it. I think I would have preferred the applique block better if I had 2 more contrasting felts, but I know our readers make their own selections for fabric colors so I wasn't too worried about it. It is a very simple design and sometimes simple is called for 🙂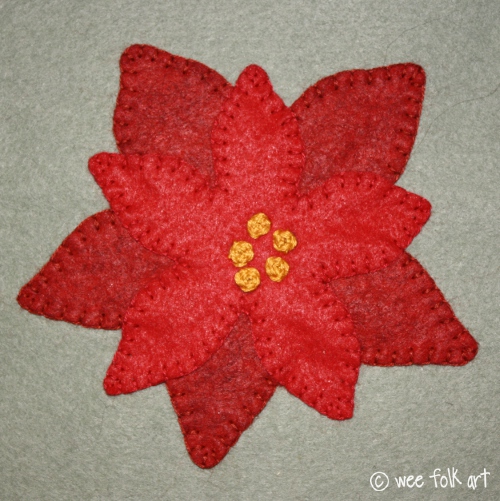 But this week, when looking at Tomie dePaola's book The Legend of the Poinsettia, I fell in love with his interpretation of the poinsettia, so I decided to make another poinsettia applique block… which from this day forward, shall be referred to as The Advent Poinsettia Applique Block! Obviously, this one is far more detailed, and I adore it. I will be using this design on several projects I have yet to finish.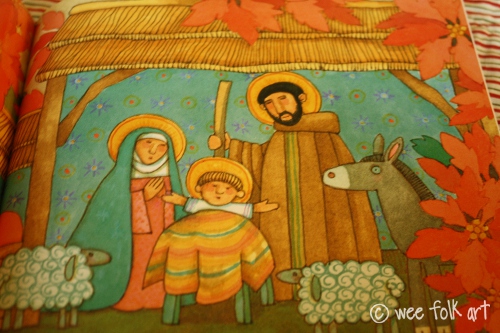 Like all of our applique blocks, this one was designed to to fit on a 6″ x 6″ block but it can be enlarged or reduced to meet your needs. The pattern for the Advent Applique Block can be found HERE . Enjoy 🙂
https://www.weefolkart.com
Copyright © Wee Folk Art 2008 – 2010. All rights reserved.

All photos, text and patterns are copyright protected. You may not copy, reproduce or redistribute any material found on WeeFolkArt.com without written permission. Wee Folk Art retains all rights.