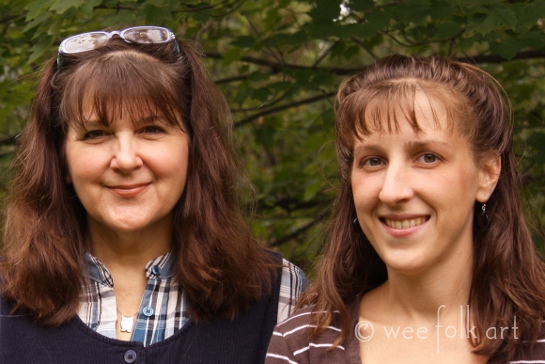 Latest Update: 09/21/2015
Note: Policies can change. Please check back for changes 🙂
As I sit here, faced with the task of updating our Frequently Asked Questions, I understand why legislators are so reluctant to update their state's constitutions… it's NOT FUN! But given the fact that we have evolved, grown and changed so much over the years, it is task that cannot be swept under the rug. So here I sit, with no more enthusiasm than when I originally worked on our FAQs, but determined to get it done as quickly and as painlessly as possible!
Although I would like to think this is the last time I have to address this issue, I know it won't be. If any info in the FAQ changes or if we add additional content, we'll highlight those in our blog. Please take the time to read through our FAQs. I would hate to think I invested the time… yet again… doing this for naught! So… go grab a cup of your favorite beverage and meander through with us. If you think of a question we left out or if our answers are unclear, please, please, please speak up! Contact info can be found at the end of this article. So here goes!
Who are you guys? Fair question 🙂 Wee Folk Art is a mother/daughter team with a mutual love of crafting and the gentle art of homemaking. With the "wee folks" in mind, most of our crafting is focused on children. We do, however, throw in crafts for the home, self or yummy recipes just to keep it interesting. I am Kimara, the "sage" mother, and have a degree in elementary education and home economics, which I received just this side of the dark ages! Michelle, the "innovative" daughter, earned her degree in fine arts from a rival university in the much less distant past, majoring in graphic arts and photography. We are both stay-at-home moms, guess I'm now a stay-at-home Gammy, that spend our days homeschooling and crafting. We both share a belief that less is often better, as long as the less has quality. We love working with natural materials, and are ever mindful of respecting our environment. We hope that is reflected in our crafts.
All of the patterns on your site say Copyright. What does that mean? All of our patterns and directions are original. Although the "concepts" cannot be copyrighted… hey, who would own the copyright on a doll or a coaster, BUT, the patterns, directions, PDFs, and photos ARE copyrighted. In a nutshell, nothing from our website can be copied without our permission.
We do give permission for people to copy patterns and directions for their own use. We do give permission for people to use one or two of our photos online if there is a direct link back to us. Our directions and PDFs should NEVER be downloaded directly to your site. You do have permission to download one or two photos from an article to share on Facebook, Pinterest or your blog as long as you give a link directly back to Wee Folk Art and the photos are not cropped to remove our logo. If you wish to use our materials in another manner, please email us for permission at weefolkart@yahoo.com .
Can I sell items made from projects on your website? Yes, with these conditions:
*You contact us to receive permission. We reserve the right to refuse requests.
*You must give credit to Wee Folk Art for the design: "Designed by WeeFolkArt.com".
*The projects are made by you and sold by you. In other words, you cannot use a third party to make the designs that you turn around and sell. We are giving permission for small, cottage industry business and charitable groups to use our patterns on a small scale.
*You may never sell or distribute photos, pdf's or instruction for any reason.
*If selling the items online, you must include the link to your shop.
*We reserve the right to reverse our decision at any time and for any reason. You will be contacted via your site if that should occur and you will be required to immediately discontinue the sale of items made using our patterns.
We are doing a fund raiser. Any chance I can make some of your projects to sell for a non-profit organization? First off, we'd like to commend you for your charitable efforts. We are delighted to play even a small part, such as sharing our patterns, with charitable efforts. Please make sure to follow all the guidelines listed above in the "copyright" and "selling items made from our patterns" section. As stated above, we reserve the right to refuse requests.
I know your online pattern pieces are on PDFs, but it would sure make my life easier if you turned all your directions into PDFs. Any plans to do that? I realize that it is not always convenient to have your computer right next to you while crafting. That is why we give permission for people to copy patterns for their own use. We only put "patterns" on PDFs… things that need to be cut out or that have detailed stitching. Our best suggestion is to use the "Print Friendly Version" found on each blog post. If you click that, you will get rid of all the "stuff" on either side that you don't need for crafting, and it will print a version that will be easy to use. NOTE: There are a few things included in the "Print Friendly Version" that you may wish to delete before printing. Also, if you don't need the photos, which take lots of room and ink, you may copy the text, take it into Word, and delete the photos. (That's what I do!) And not to worry, we do not take our patterns down. It will be here the next time you need it! These printed copies from our website must NEVER be duplicated or distributed to others without first receiving written permission from us.
Can we link to your website? Absolutely! As a matter of fact we LOVE being linked to. It is the "bestest" way to make new friends. You can either link to us on Facebook, Twitter, Pinterest, Flickr or a blog. If you have a blog, feel free to incorporate one of our totally sweet BUTTONS on your site. And, thank you for wanting to share our site with your friends! And, now for some total hypocrisy…
Will you Link Share? You may have noticed we do not maintain a blog roll, and seldom link to another site. That is not the nature of our blog. There are so many wonderful blogs out there that we deal with every day, we would feel awful if we didn't include all our friends and their fabulous blogs. So, instead of hurting anyone's feelings, we chose instead not to link to other sites.
Having just said that… there are two ways that you can be linked to on our blog. First, when you leave a comment, feel free to link to relevant information or photos from a personal blog, Flickr account, Ravelry, or other social networks, BUT, it is not meant to be used solely for the purposes of advertising. Comments made with the express purpose of personal gain will be removed.
Wee Folk Art does have a Facebook account. There, I link to our readers' websites all the time. So, although we don't usually link to other sites on Wee Folk Art, I just might link to your website on Facebook! BTW… if you have a project that you think we'd enjoy seeing, just send us an email or post it on WFA's Facebook Wall, and we will definitely drop by a take a look 🙂
I think your website is great and I just gave you an award. Will you pass it on? We receive many awards from our readers and are touched each and every time we do. We always take time to acknowledge them and say "thank you" but trust me when I tell you, I'm a weak link! I'm always the killjoy who breaks chain letters and emails. So, please, please, please, do not take it personally if we don't play along, pass along awards or post our accolades on the site. We've decide not to post any awards instead of accidentally missing some. I am just such a slacker when it comes to those things… but an appreciative slacker!
How do you handle criticism? If I find a mistake do you want to know about it? The answer is, yes, of course, especially in our tutorials. Please remember, we are turning out patterns at an alarming rate… and without a net! (AKA editors!) So, if you notice a typo, just grin and know we actually are decent spellers, and that spelling mistakes just slip past us sometimes. We can live with a few typos. But, if we've left out a step in the directions, mislabeled a stitch, or have done anything else that impacts the quality of a project, please let us know immediately. I suppose, in that respect, our readers are our editors! It is best to post a comment under the offending post. We check comments more frequently than emails.
And on that same note… our "DISCLAIMER"!
We make every effort to share patterns and directions as accurately as possible. But we are human, although I often long for superhuman powers, and as humans, mistakes will be made. Before beginning any of our patterns, think of yourself as a Beta Tester. We do not have a staff, editors or even volunteers that are crafting our projects before we share them. YOU are the first to have a go at them. As such, other than a heartfelt apology, we accept no responsibility for mistakes made, or in an extreme circumstance, for time or supplies wasted. Please tackle our projects in the same manner that we are sharing them, with a spirit of goodwill and global friendship!
Who designed your blog and where is it hosted? Who takes care of your personal computer issues? Or… Nitty Gritty blog talk! For those of you who don't "know" me, I meet my darling Tim on Match.com years ago. In my profile, when asked what I was looking for in a man, I said… "MUST be able to repair my computer!" True story! Since that day, the man has been dinking around in my computer. I have him changing things and writing new programs as often as I have him move perennials! I say… "I want…" he says… "Not a problem." How lucky am I? He tells me, and I have to take his word at this, that we are hosted on Host Gator, and our platform is WordPress.
As for the absolutely adorable web design… that is all Michelle! She has a degree in graphic arts and definitely has an eye for detail. She frets over things I can't discern, but since the final product is flawless, I can only assume the Devil's in the detail! Can't argue with success, right?
Can we advertise on your site? Yes! There are two ways you can advertise on Wee Folk Art. You can become a sponsor. Visit our Wee Folk Art Sponsorship Page for more information or you can join our Support Handmade Group. Visit our Wee Folk Art's Support Handmade Page for more information.
Do you use affiliates? Yes, we are currently an Amazon affiliate. This means that if you click on an Amazon link on our page, Amazon uses a cookie to track your purchases and we receive a stipend for the referral.
Why do I see ads? 
I'm sure everyone has noticed that Wee Folk Art now has ads. In a perfect world, we wouldn't have to do that, but our pesky server thinks we should actually pay them for our increasing use of "bandwidth"… whatever in the heck that means! So, in order to continue growing Wee Folk Art and sharing our crafty goodness with our global readers, we are accepting ads to off-set costs, and to add just a wee bit of income to our families. Basically, we have chosen to display ads rather than having our readers pay for content.
What kind of ads will be displayed?
Right now we have three kinds of ads: Sponsorship Buttons, Google Adsense Banners, and Amazon Links.
We will only accept sponsorships from businesses that have products that we feel might be of interest to our readers and that we value personally. You will find these ads in our side bar and occasionally promoted in a blog entry. We are also building a Support Handmade page in which small scale shop owners can post a banner image for a wee stipend. We are hopeful that this will give our readers an opportunity to discover new shops and companies that have products and services that they may have been unaware of. This will be a win-win situation for everyone! We highly encourage our readers to visit our sponsors' sites. We believe that our readers will find our sponsors shops useful and lovely to visit.
You will also see some Google Adsense boxes and banners. These may include images or text and will appear above blog posts, below the main content, and may include a box in our side bar. The ads are generated by Google based on key words on our site and user's browser history. We do not pick the ads. We do receive a small payment if you click through the links.
Finally, we are an Amazon affiliate and also work with other companies via Commission Junction. This means whenever we link to an Amazon product, if you follow the link and make a purchase, we receive a small percentage of the sale at no additional cost to you. Some other banners and ads on our site are also affiliate links.
What are your Terms of Use? Lastly, if you are interested, you can read our Terms of Use HERE. Basically, it tells you that we try our very best to share our love and talents with you, but in today's world we also need to legally protect ourselves. Such is life today but enough said on that!
Contact Information:
Email Kimara at weefolkart@yahoo.com for creative concerns and Michelle at michelle@weefolkart.com for all business related matters.
Wee Folk Art Flickr Group
Wee Folk Art on Face Book
Wee Folk Art on Ravelry Group
Wee Folk Art on Pinterst
You made it through. Good for you and thanks for taking the time. Whew!