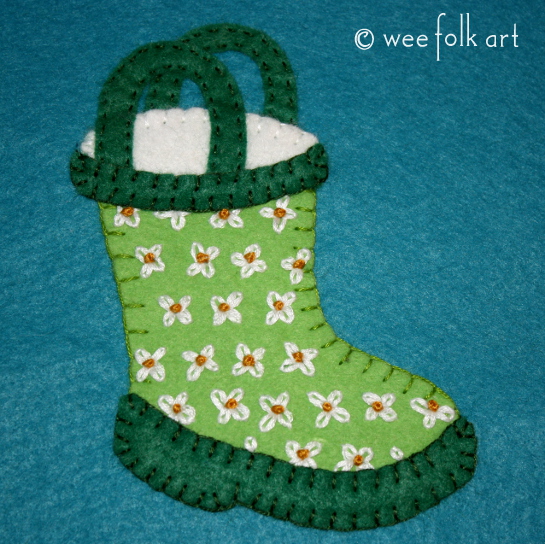 Just popping in to let you know Wee Folk Art will be quiet for the next week, which is more than I can say for my house! As we approach the end of our construction, I am being "booted" out of my office space (Thus the Boot Applique Block 🙂 while they finish up work in my room.
Instead of trying to relocate my computer, I'll be using the next week to maintain sanity!!! And, when we do come back, hopefully we will be ready to unveil our new and improved site! Tim and Michelle have been working very hard, bringing us into the mobile device age! Our blog format will hopefully function better on mobile devices.
So… see everyone back here in a week!
BTW… The pattern and tutorial for the Rain Boot Applique Block can be found HERE.