We had so many people comment on our recent series, Big Gnomes for Little Hands, that we decided to turn them into wallpapers for your desktop. You can choose the front line-up: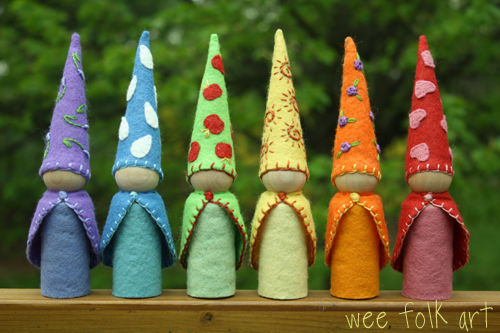 Or, the back line-up: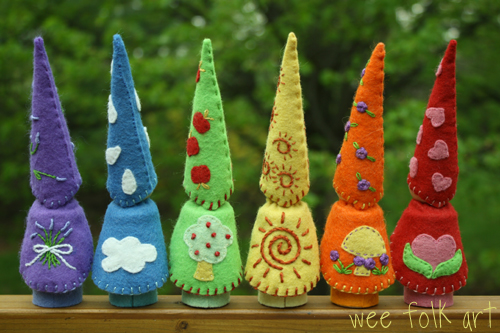 Just so happens Michelle has the front gnomes on her monitor, and I choose the back. If you decide to use these colorful gnomes as your desktop wallpaper, let us know if you are using the front or back photo… just for fun 🙂
To download your own Gnomie line-up, just click HERE, and follow the directions. Enjoy!