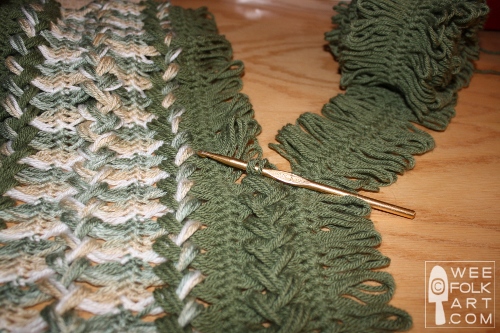 Finally, step 3… joining the strips. It is now time for your project to take shape. There are some people that wait until they have finished all their strips before they start joining them. Not me… that whole immediate gratification thing I've got going. I need to feel a sense of accomplishment, and I'm not above rejoicing with baby steps! Joining the strips is as easy as 1, 2, 3… quite literally. I LOVE this part!!! The last part of the tutorial, Finishing Your Project and Project Ideas, should be finished by the end of the week. Watch for it.
1] Working from the left side of your project, lay 2 completed strips side by side. Unroll just enough of the the strips so you can work with them, being very careful not to twist the strips.

For the complete tutorial, click HERE.