It is that hectic time of year when all of our activities are wrapping up for the year and everything is requiring a little extra time. My living room is covered in dance costumes, the dining room table is littered with science fair project materials, and I'm tripping over fencing gear in the foyer, but oh so soon, we will be enjoying the lazy days of summer. I can't wait for days at the lake and evenings at the park. Before we pack up all our school books for the summer, this is always when I spend a bit of time choosing what will we will be using for homeschooling in the fall. I like to order everything now, in order to have time to pursue the new items at my leisure over the summer. It also gives me time to make adjustments before the curriculum providers hit the end of summer rush in which shipping times can be delayed or items may be back-ordered.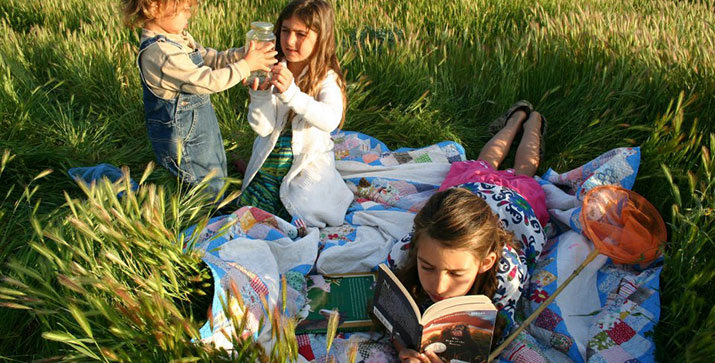 If you are new to homeschooling or if you have been following the Wee Folk Art Simple Seasons Homeschool Companion guides, you may find that Oak Meadow is a great next step for your family. Oak Meadow is one of our sponsors and we believe a truly great fit for our readers. Oak Meadow provides progressive ​homeschooling curriculum for students in kindergarten to grade 12. Their program is child-centered, nature-based approach and allows families to set ​a their own rhythm of learning and encourages creativity, critical thinking, and intellectual development through hands-on activities and interdisciplinary projects. ​
Visit their website (http://oakmeadow.com/​)​ or call 802-251-7250 to speak with one of their educational counselors!​
Oak Meadow is currently offering their special Mother's Day to Memorial Day discount offer: 5% off new enrollments and 15% off everything in Oak Meadow Bookstore from May 8-30.
Not a homeschooler? Now is still a great time to stock up on books for your child's summer reading or art supplies for summer crafting.
Can't get enough gnomes? Explore math stories with these whimsical Math Gnomes, which are a fun way to introduce new math concepts or keep basic math skills strong over the summer.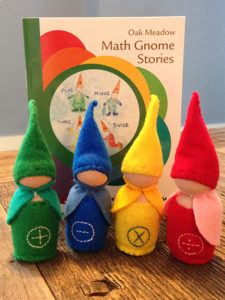 http://www.oakmeadowbookstore.com/Math-Gnomes-p3332.html