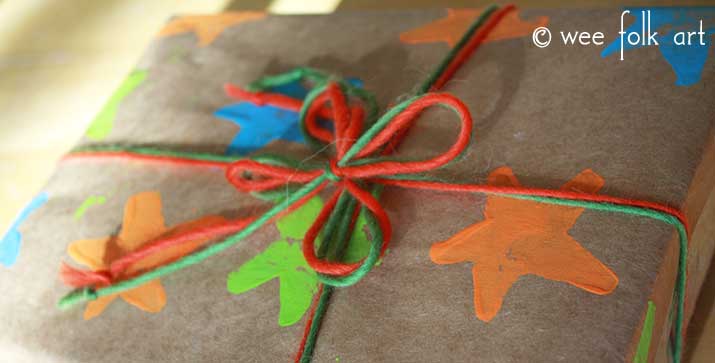 To finish off our State Studies we completed our last project, Potato Prints. This one, even the boy wanted to join in. I took the project one step further and used my potato to create recycled, home-made wrapping paper.
Materials:
Potato
Butter Knife or carving tools
Cutting Board
Marker
Paint or Ink (we used our soy paint)
Paper (Paper Bag if you want to make eco-friendly wrapping paper)
Cut a potato in half. You might want to use a sharp knife for this part to get a nice clean cut but a butter knife will work if your kids are doing this project on their own.
Use a marker to draw on a stamp design. My son's designed were more detailed and still worked fairly well.
Use a butter knife to carve the potato. You can use other tools to add more detail if you wish.
To make recycled wrapping paper, cut open an old paper bag.
Dip the stamp in craft paint or stamp ink.
Print your design on the paper bag.
When dry, wrap your gift. 🙂
Add a bow. In the first image, the package is done up with a reused metallic bow. For the second image, I used yarn scraps to tie a bow.