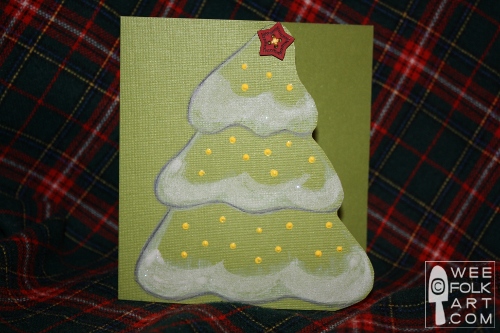 Thanks to everyone for all your suggestions. You brought a smile to my face and a song to my heart! I didn't realize how hard it would be to decide. There were some very amusing suggestions and some touching ones. After some discussion, we decided that Christie's suggestion of…
May life's simplest blessings be yours this Christmas.
really summed up what we wanted to share this holiday. Christie, please send your snail mail address to weefolkart@yahoo.com and we'll be sending 10 Christmas cards, with your sentiment inside, for you to share.
Also, let me know if you'd like the cards simple… with only the star and snow, or more jazzed up with glitter and decorations.
Again, thanks to everyone that provided suggestions and to everyone else that simply left comments. I do hope everyone enjoys life's simplest blessings this holiday season!