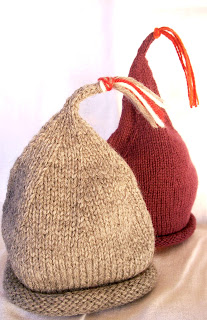 "Baby it's cold outside!" Woke up this morning singing that song… Dean Martin's version. It's legal to do that in January, because the song isn't actually a Christmas song, although we tend to lump it in with Christmas carols. Nope, this …is a song about the cold and snow, and a wily man's attempt to keep a pretty girl in his apartment a bit longer. And, this morning, it is a VERY appropriate song to sing as the temperatures plummet through most of the country, and blankets of snow are making the idea of remaining indoors very appealing.
I am fortunate. I can stay home, throw a few logs on the fire, and knit while I do my annual marathon watching of The Lord of the Ring trilogy. I am working on a complex Aran sweater for my son Adam, and because I do need to look at my work, I find I can listen to the movies without the need to look up, except to occasionally take in an eyeful of Viggo Mortensen as the roguish Strider.
So, today, I knit. This weekend I'll start packing away Christmas, but not today. Today I'm going to stay toasty and have an entire guilt free day of knitting. Here's hoping each and every one of you can do the same : ) If you must brave the cold then… "Button up your overcoat, when the skies are gray, take good care of yourself, you belong to me." What can I say… I have a song in my heart this morning!
In keeping with the whole "Baby it's cold outside" premise, here's a quick knit to help keep any babies in your life nice and warm. This adorable little Pixie Cap comes from Tangled http://pwaknits.blogspot.com/2012/11/i-am-back.html, and the pattern is included.
Stay warm!
Photo from Tangled
Reprinted on Facebook January 3, 2013