I have been busy finishing up Christmas gifts for the wee ones. I thought I might spend some time this week sharing their gifts, plus a tutorial on the drawstring bags I made for the Little Lady and Pixie.
First off… every year I buy the grandbabies a piece to their 5″ Fontanini Nativity Scene. For their first Christmas I get them the holy family. For their 10th Christmas (not there yet), I will get them the 3 Wisemen. In between, they get angels, barnyard animals, and various villagers. By the time they are 18, they will have beautiful Nativities to share with their own children some day. This year I bought Lady the Little Drummer Boy. It was her daddy's favorite piece in our set. Thought Drew would enjoy it 🙂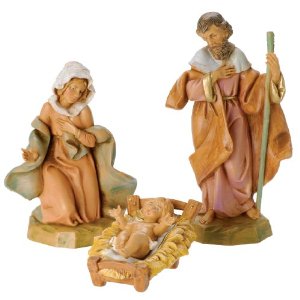 In the top photo is the rest of the Little Lady's gift. I started by making her a colorful drawstring bag. (I'll include the tutorial later this week.) I bought unfinished wooden eggs and cups. I watered down some soy paint, because I wanted a translucent look. When the paint dried, I worked in some of my beeswax and olive oil finish. It gave the wood a wonderful luster.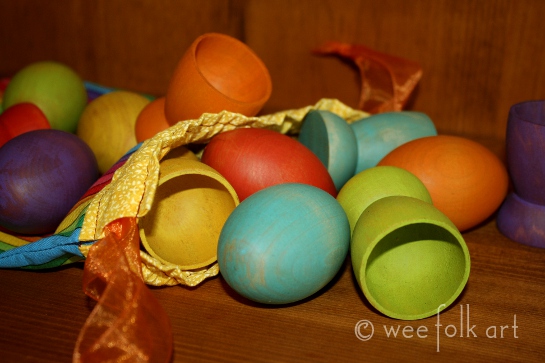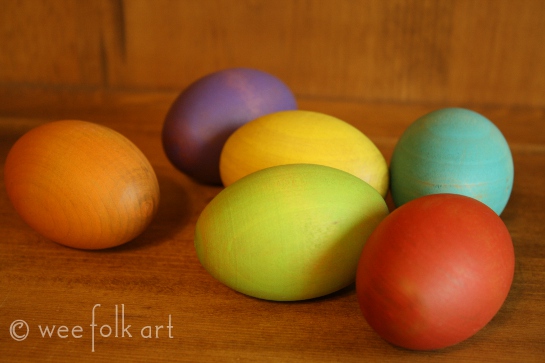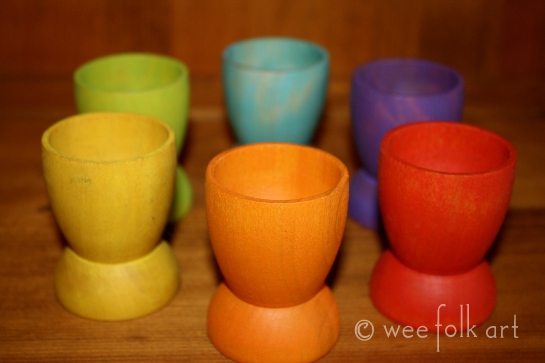 Little Lady just turned 1 in October. The size of these cups and eggs are perfect for pudgy little hands and pose no chock hazard! It is also a great first sorting and matching activity. Matching the egg to the cup is just right for a toddler.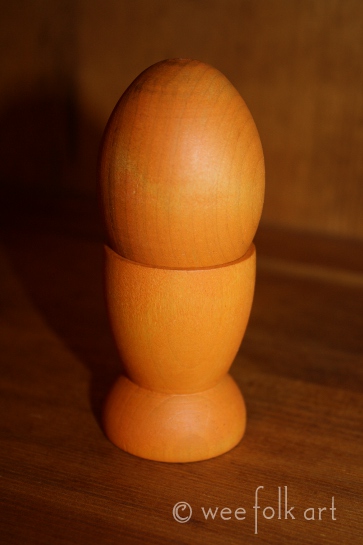 Just think of all of the other uses she'll find for all these eggs. They will be perfect in her little wooden kitchen.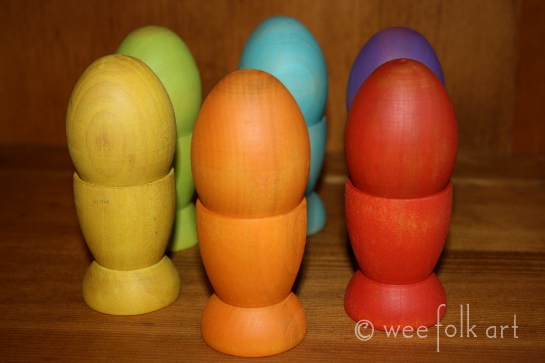 Then, I made a Flower Wand. I plan to make her several more styles for her over the year. I will be sharing this pattern with everyone in January.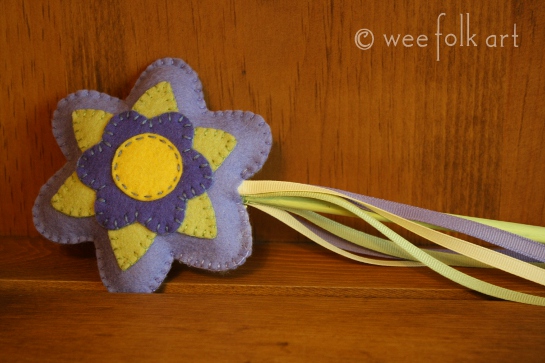 Finally, I added the lovely book, Around the Year, by Tasha Tudor. Tasha has long been one of my favorite authors/illustrators of children's book. Her illustrations and stories are soft, gentle and kind. She also has a wonderful ability to share the wonders of nature with young and old alike.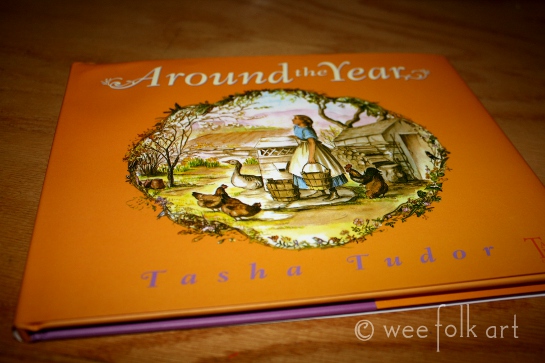 Lady's gift is now ready to be wrapped and mailed. (Have I mentioned that Drew, Meghan and Little Lady will not be home this Christmas? It will be my first Christmas without one of my children. If you happen to hear muffled sobbing, you'll know where it's coming from!) Hope she'll love her gifts 🙂