THIS GIVE AWAY IS NOW CLOSED. Winners will be announced shortly.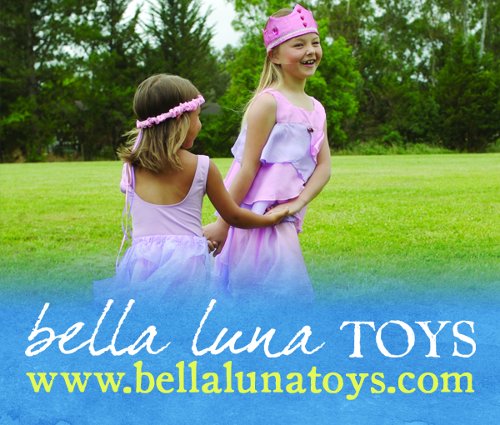 A couple of weeks ago we introduced you to Sarah Baldwin, Waldorf educator and owner of Bella Luna Toys. She gave an incredible interview, which from this point forward I think I'll fondly refer to as Waldorf 101 🙂 She most graciously offered to sponsor a Give Away, too. Of course we jumped at the chance. Bella Luna Toys, right? EVERYTHING is lovely over there! So, to enter, here are the totally fun rules!
Head over to Bella Luna Toys. Do yourself a favor and look at absolutely everything. Not to worry… you'll have a blast. Put together a wish list. Then come back to Wee Folk Art, and list your 3 favorite things. If you would like, tell us why you made your selections. It is that simple.
The contest runs from today, Wednesday, February 24, to Sunday, February 28 at 9:00 p.m. EST. At that time 2, yep, 2 winners will be drawn at random and each will receive a $25.00 gift certificate towards the purchase of items on their wish list. How awesome is that?
Want to up your chances of winning? And who wouldn't, right? Just link to us on Facebook, Twitter, your blog or where ever you can get the word out about this super cool Bella Luna Toys Give Away, and you'll get an extra entry for each posting. Make sure you create a new comment for each additional entry, including linking information. Then sit back and keep your fingers crossed!
And, sweetening the pot just a little bit more, Sarah is offering all readers a 10% discount off any orders placed between now and Saturday, March 6! Just type in the promotion code WEEFOLK to receive your special discount!
We want to thank Sarah for her generosity, and encourage all of our readers to join in the fun and savings. Winners will be announced after the drawing and notified by email. Winners must contact us by Sunday, March 7, or a new winner will be drawn. Good luck to all and let the wishing commence!