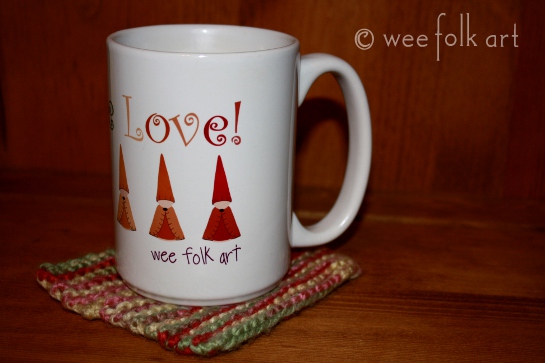 If you are a little kid growing up in a household that blogs you learn 2 things very early:
First, how to ignore cameras, and second,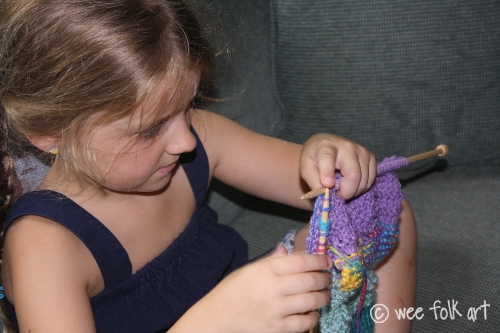 to assess the "blog worthiness" of everything you do. It isn't necessarily a standard you want your children to adopt, but it kinda goes with the territory. So often, they hear the adults in their life say, "This is blog worthy" when they've made a yummy dessert, crafted an impromptu project, or observe the wee ones doing something remarkable. (And with wee ones, what isn't remarkable?)
The other morning, when Fairy came over and gave me this beautiful coaster she just finished knitting for me and said, "Gammy, you can put that on the blog if you want to."
Well… not only is the coaster blog worthy, it deserves a tutorial. So here it is 🙂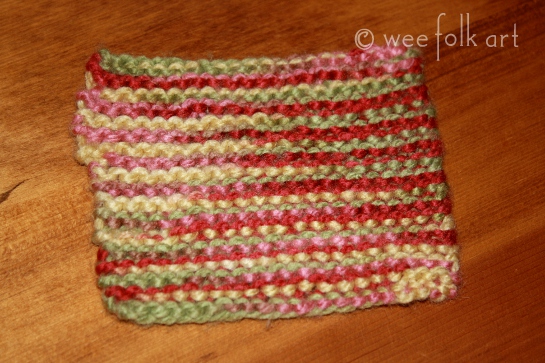 Fairy's Knit Coaster
Finished size: Mine is 4 1/2″ to 5″ by 4 1/4″ – Rather looks like a few extra stitches were added along the way, but it just makes it more creative and beautiful 🙂
Materials:
worsted weight wool
size 8 needles
Directions:
Cast on 20ish stitches.
Knit 20 rows or as many as you need to make it "square-ish".
Bind off.
Then, give it to your Gammy or anyone else you love, and know that they will treasure it always!
Thank you so much, Fairy. Gammy loves you to the moon and back!
BTW… The Gnome Love coffee mug is available HERE at our Cafe Press Shop.