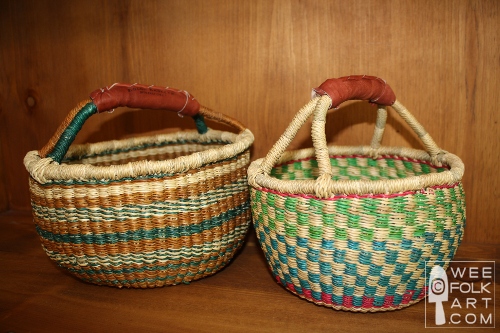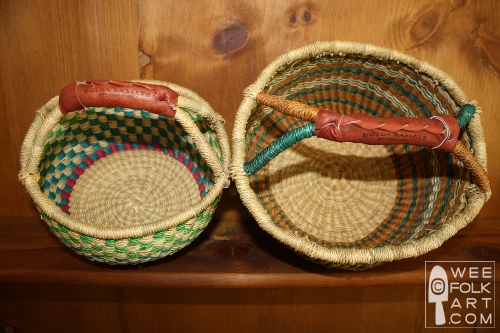 Edit: This contest is now closed. Congrats to the winners and thank you to everyone that participated!

NOTE: Everyone is welcome to participate in this Give Away. We will gladly send a basket anywhere in the World 🙂
A couple of weeks ago on Facebook, I mentioned that I have recently fell in love with bolga baskets. I included a link showing how they were made. http://www.youtube.com/watch?v=QDKTj2z9pmA Authentic bolga baskets come from the small village of Bolgatanga, Ghana and continue to be made by hand, making each and every basket slightly different.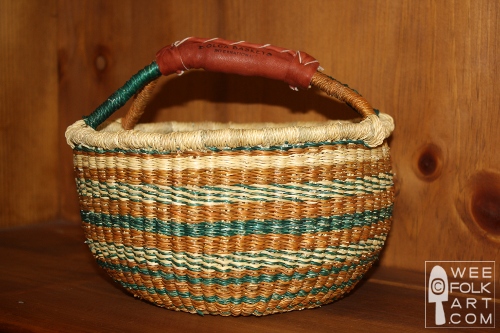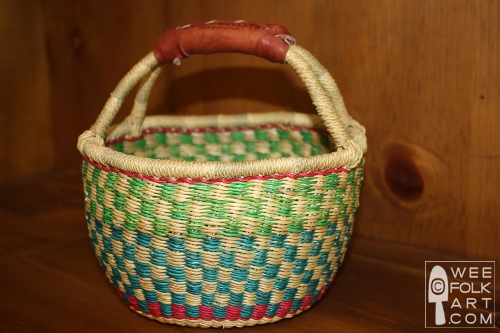 As it turned out, there was a lot of chatter about the baskets. Some readers were already proud owners of a bolga basket and sang their praises. Others, like myself, just drool over them and don't own one themselves… yet! After a few days, and several emails with questions about them, I had an idea… a perfectly brilliant idea, I might add.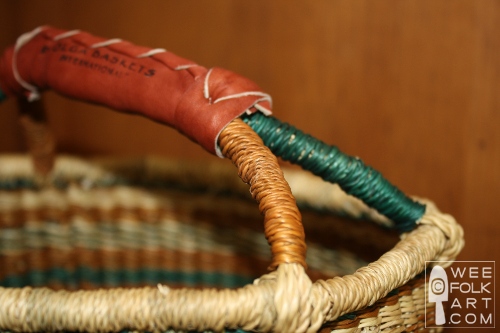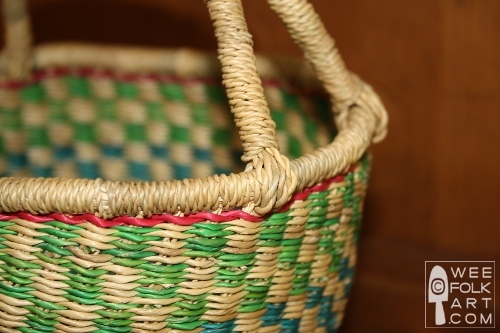 I contacted the lovely Sonya over at A Toy Garden because I know she carries bolga baskets. I told her about the wonderful response to my post, and asked her if she would be interested in hosting a bolga basket give away. She said, yes… YAY Sonya! She sent not one, but two baskets that we have to give away. There is a small Child's Bolga basket and a large Child's Bolga Basket. (The Large baskets are 9" or more in diameter. The Medium baskets are 7 1/2" – 9" in diameter. The Small baskets are 6 1/2" – 7 1/2" in diameter.) BTW… she also carries a medium size, a large size, and an oval market basket. These are all much larger than the children's baskets. The oval market basket is a great size for actually taking to market instead of using disposal bags or for stashing your knitting and craft projects in! The children's baskets are her best sellers and children use them for play and for lunch baskets. But don't let the name "child" fool you. They are absolutely beautiful and would make a nice addition to any family… even those without small children!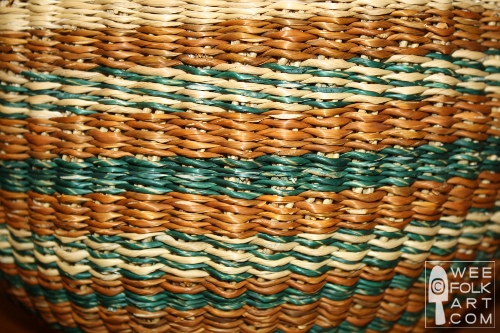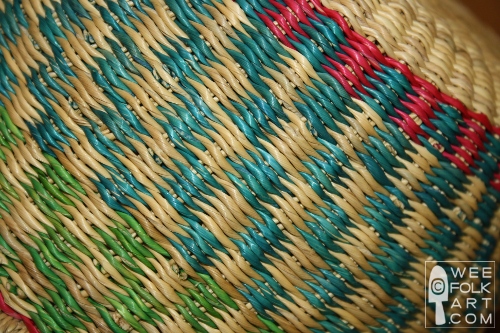 As a way of saying "Thanks bunches" to Sonya, I'd like everyone to think about the wee ones in their life be it child, grandchild, or even neighbor. Then decide on 1 gift you would buy if price were no object. I'll start us off. I believe in making the ordinary, extraordinary. (That's why I have 314 napkins 🙂 I am in love with A Toy Garden's Rainbow Salad Bowl Set. If you have a child that normally won't eat salad, put it in these beautiful bowls, and they just might have a change of heart!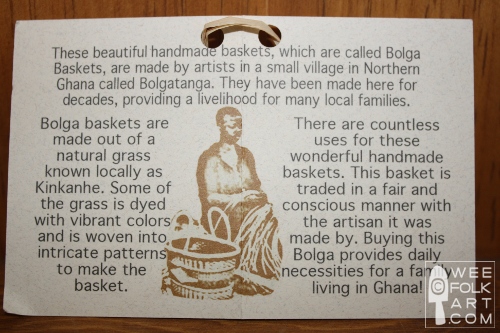 To enter the contest, head over to A Toy Garden and find the perfect gift. Then, come back here and leave a comment telling us what you would purchase. If you would like to increase your chances of winning then Blog, Facebook or Tweet about us. Then, come back here and leave a separate comment for each additional time you spread the word. Make sure to include a link to your postings.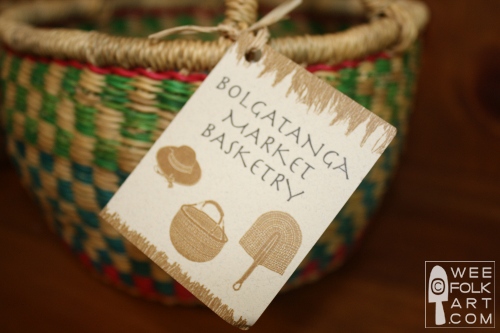 The contest ends Sunday, August 1 at 9 EST when two winners will be chosen at random. Winners will be announced shortly afterward and contacted via email. Winners will have 1 week (August 8) to send us their snail mail address for shipping or a new winner will be selected.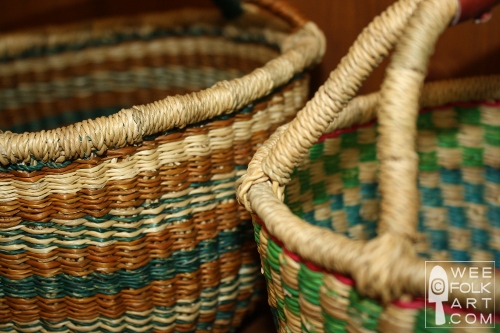 A big thanks to Sonya at A Toy Garden. This is an absolutely lovely give-away. And good luck to one and all. Uhmmm… I do wish to point out that I have these 2 beautiful bolga baskets sitting on my hutch right now… the very baskets that I was drooling over a mere 2 weeks ago… that I am going to need to pack up in a week and ship to 2 lucky winners! If I'm a bit "mopey" on Monday, you'll know why 🙂