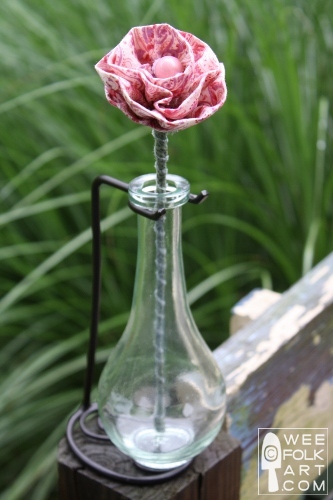 Materials:
4″ x 28″ piece of calico for the flower
3/4″ x 40″ piece of calico for stem, ripped
2 copies of pattern
bead with large hole
4 12″ long pipe cleaners
Follow the directions for the Rolled Calico Flower through step 7. Disregard all directions for the leaves unless you wish to add some to your stem. At this point your flower should be gathered and 9″ long. Proceed as follows:
1] Thread about 2″ of the 4 pipe cleaners through the bead. Bend and twist the pipe cleaners around the bead to hold in place.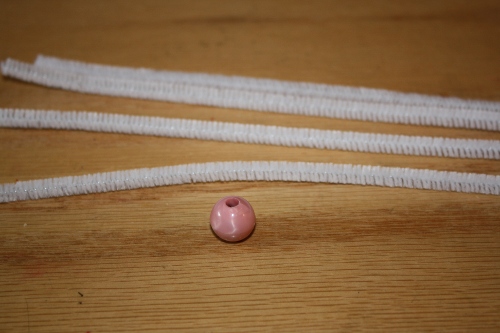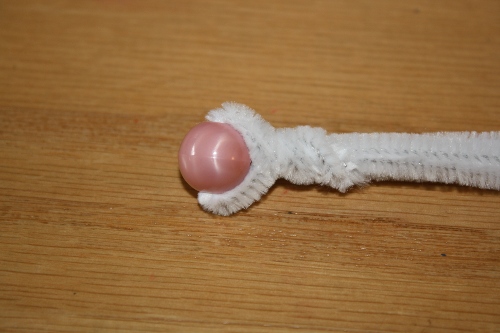 2] Slightly twist the rest of the length of the pipe cleaners together.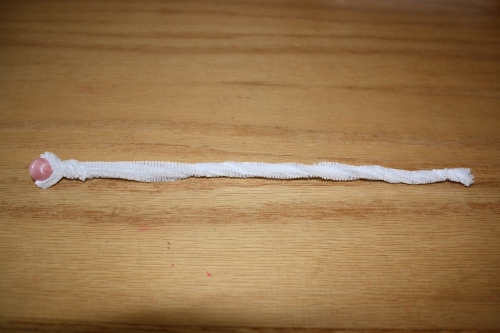 3] In the same manner as the Rolled Flower, begin rolling the flower around the bead, tacking it with matching thread every 1/2″. Continue until the flower piece is completely wrapped around the bead. Secure thread.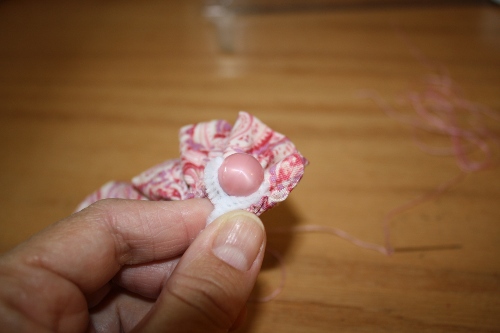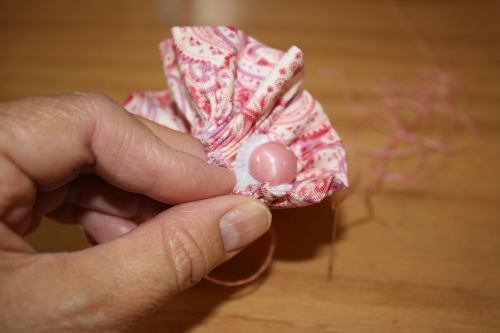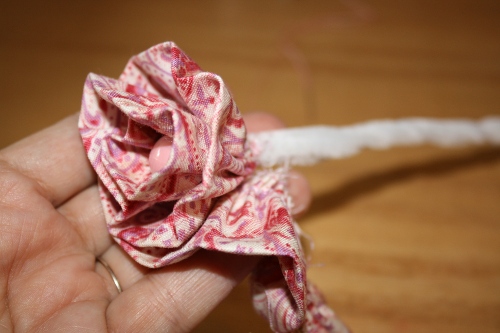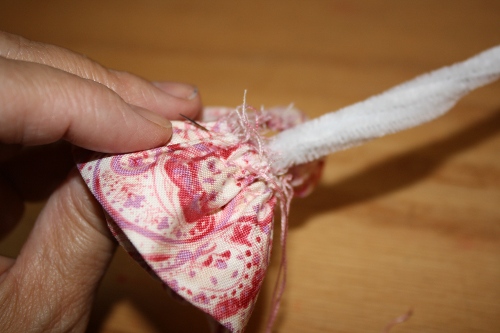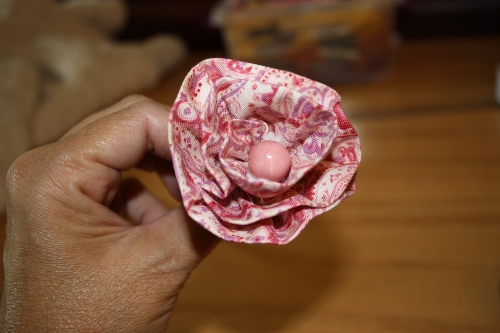 4] Rip a 3/4″ green calico fabric strip.
5] Cut the pipe cleaners to the desired length. Following the photo, begin wrapping the stem by tacking the strip to the stem about 1 1/2″ below the flower. Wrap the stem and base of the flower, tacking as you go. Make sure all raw edges of the flower are covered.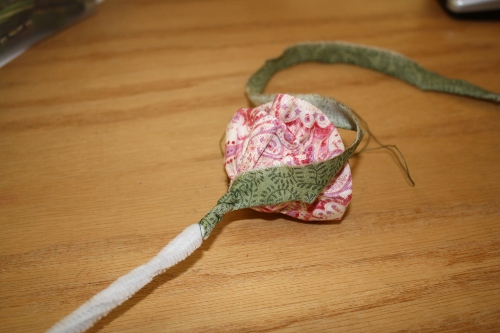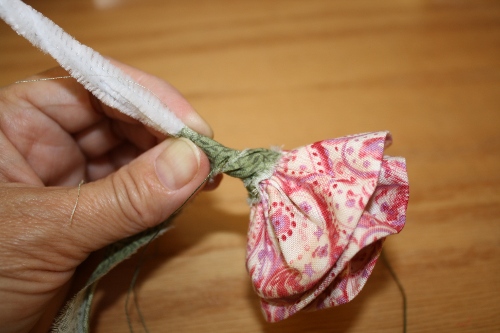 6] Now begin wrapping the length of the pipe cleaners. Keep the fabric pulled tight as you twist it around the pipe cleaners. Make sure your green fabric overlaps itself slightly, allowing no pipe cleaners to be seen. Tack as you go.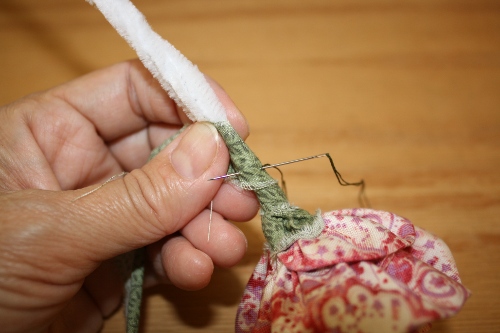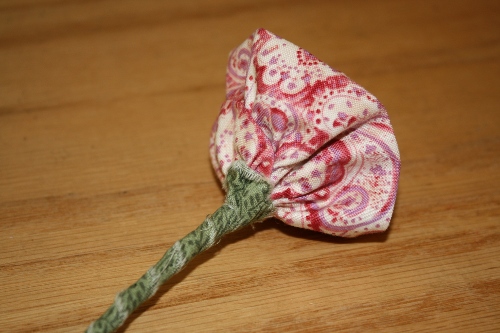 7] Wrap to the bottom of the stem, cut off the remaining strip, and tack the end.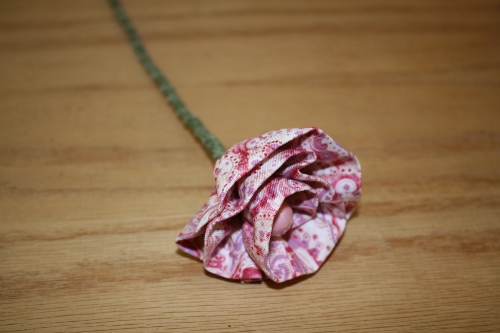 You now have a single flower. If you would like, copy the leaf pattern, make according to the directions, and tack onto the stem.
Note about patterns: We are sharing patterns we have designed and made for our own children, families and friends. Every effort is made to share information in a clear and accurate manner. We offer preemptive apologies for any mistakes that may be made. Please let us know via comments or emails if you stumble upon a mistake or if you encounter directions that leave your scratching your head! We will rectify the situation as soon as humanly possible!
Copyright © Wee Folk Art 2008 – 2009. All rights reserved. All photos, text and patterns are copyright protected. You may not copy, reproduce or redistribute any material found on WeeFolkArt.com without written permission. Wee Folk Art retains all rights.