When it comes to decorating our house for the seasons, Pixie is my "go-to" helper. Out of Michelle's 3 wee ones, she has the strongest interest in artistic pursuits, and arranging and showcasing our finished projects is almost as important to her as the project itself. She is forever collecting "props" to "stage" her work. We are certainly kindred spirits 🙂
I mentioned a few days ago that I had seen some City Chalkboard Blocks that were shared on Hello Bee. I loved the idea, and with the help of Tim, created a whole village. Here are the simple instructions for creating your own Autumn Village.
Materials:
Pine lumber boards in 2" x 4", 2" x 6" and 2" x 8" widths. This can be construction grade, just check each piece and find those with minimal knots and imperfections. You want the surface as smooth as possible.
Saw for cutting
Sandpaper
Chalkboard Paint – I used chalkboard paint from Hudson Paint
Colored chalk
Directions:
Using your saw, cut the boards into random sized houses. When you are done, sand well. The chalkboard paint works the best on smooth surfaces. Check out all the photos below to see the shapes we had.
Apply 3 coats of chalkboard paint to all surfaces of the houses. I used colorful paint on the 4 sides of the house and the bottom, then used a dark brown paint on the tops for roofs. Allow the paint to dry thoroughly between each coat.
Allow the paint to dry for 48 hours before drawing on the houses with chalk. This was the hardest part of this whole project… waiting to draw on with chalk 🙂
Use a damp cloth to clean off the surface of the houses. Allow the surface to dry before drawing on again with chalk.
Now, arrange your houses. When the mood hits you, just clean off a surface and redo. Pixie had a blast arranging the houses on our seasonal hutch. I'm sure they will be redone and rearrange each and every time she's over 🙂
When Fairy saw the village the next day she was disappointed she didn't get to help draw on the houses. "No problem", I told her. Just get a damp cloth and erase a house and redo it!
Usually, when I am done crafting a project, it is "finished" and ready to be displayed or played with by the wee ones. The beauty of our chalkboard village is it is NEVER finished. With just a damp cloth you can redesign your village to suit your fancy whenever you are so inclined 🙂
HERE ARE SOME LINKS TO THE OTHER "PROPS" PIXIE USED TO STAGE OUR CHALKBOARD VILLAGE. IT'S ALWAYS NICE TO HAVE A STASH OF PAST PROJECTS TO PULL FROM 🙂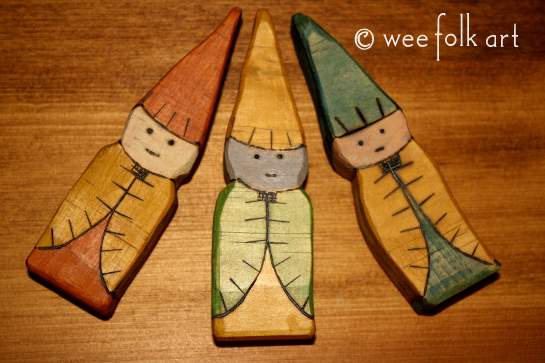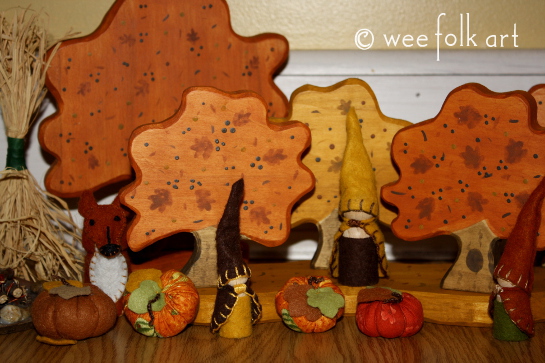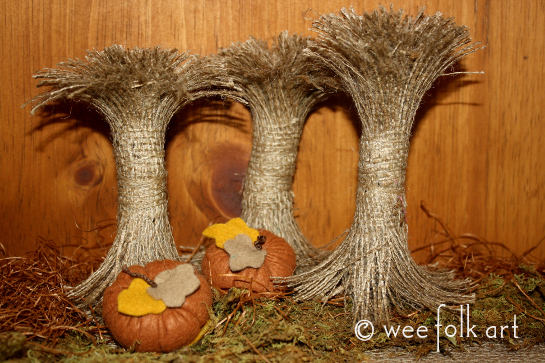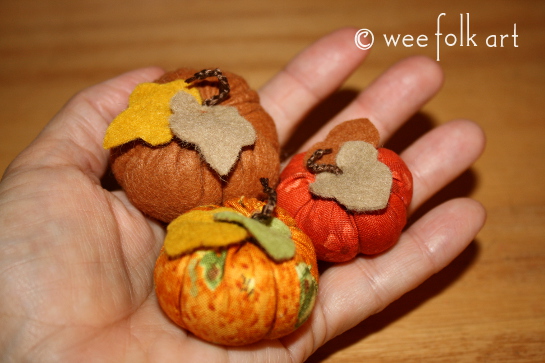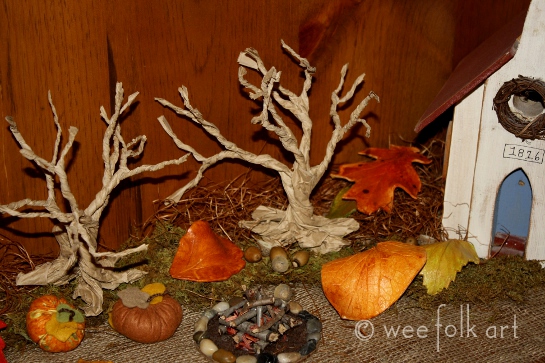 https://www.weefolkart.com
Copyright © Wee Folk Art 2008 – 2012. All rights reserved.
All photos, text and patterns are copyright protected. You may not copy, reproduce or redistribute any material found on WeeFolkArt.com without written permission. Wee Folk Art retains all rights. Read our FAQs found HERE for specifics or contact us at weefolkart@yahoo.com if you have any questions.