EDIT: The winner's of this giveaway are announced HERE.
EDIT: The giveaway is now over. The winner will be announced tomorrow, 5/9/11. Good luck to everyone that entered, and thanks again, Debbie!
Whenever we get a new sponsor, we love to introduce them and their shops to our readers. Because of a series of unlikely happenstances, we have never "formally" introduced Debbie Staggs from A Child's Dream Come True. We are about to change that! Here's a little bit about Debbie and her shop. I'll meet you on the other side to tell you about a wonderful giveaway she has for Wee Folk Art Readers!
A Child's Dream Come True is a family business located in the Northern Rockies of Idaho owned and operated by Debbie and Bob Staggs. It was originally the mail order catalog A Child's Dream founded in the early 1990s by Waldorf educator Ronna McEldowney as a handwork and classroom resource for Waldorf early childhood teachers.
In Debbie's words:
Bob and I were creating natural fiber craft kits under the name of Naturally Creative when given the opportunity to acquire A Child's Dream in 1999. Our youngest was nearly a teen about to enter the public middle school after attending Waldorf since kindergarten, the oldest was unschooling high school. I felt it important to work from home, at least for the next several years. This together with our determination to stay in a rural town; my deep affection for the fiber arts; our experience in home schooling as well as being a founding family of the local Waldorf School made it a wonderful fit so we took a leap.
It was quite an adventure learning everything and, with the help of Bob and Nancy's Services, in short time the catalog was online and an Internet business. I was able to work from home for the next six years until 2005 when a need for more space prompted a move to within walking distance.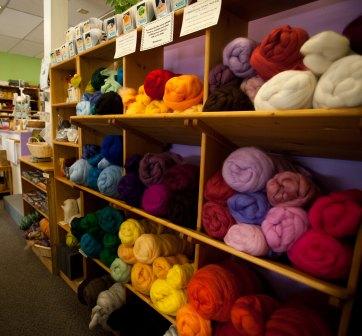 Our children are now grown and we have an adorable grandson. Bob and I, with the interim help of our son, continue to supply educators, home schoolers, handworkers and crafters around the globe. Handling the inspiring materials, surrounded by color, serving what have to be the best customers any shop owner could ask for all the while having the ability to create a business around our lives really is a dream come true.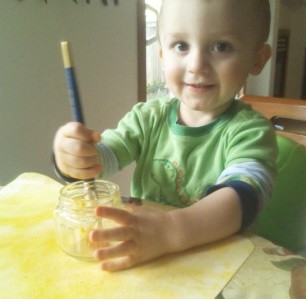 You're invited to peruse our online shop where you'll discover not only an extensive array of wool felt and goods for handwork and felting but also a complete selection of art supplies and many lesson books, doll making materials, one-of-a kind kits like the new Shooting Star Balls felting kit, and even a few favorite books and must-haves for creative play. Additionally, we stock the current and all the back issues of Living Crafts Magazine!
As a special offer for our WeeFolkArt readers, order $40 or more online, use the code: WeeFolk in your shopping cart and 15% will be deducted from your order! Good through May 31, 2011.
Debbie Staggs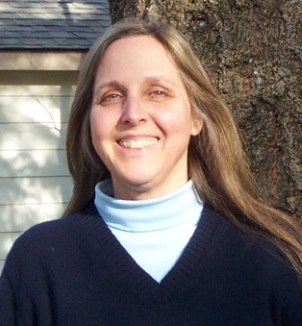 And now about the giveaway…
Debbie has very generously put together 3 bundles of goodies. Now you've got some work to do. Go to the three links below and, first, decide whether you would like to receive the bundle of Holland Wool Felt, a stash of Felting Fibers, or 4 yummy skeins of Lamb's Pride Wool Yarn. Next, decide which colors you would like to receive.
Holland Wool Felt ~ Your choice of one of the Holland Wool Felt Color Collections (value $34.95)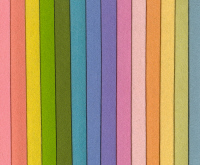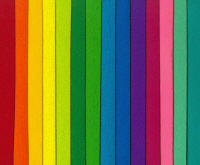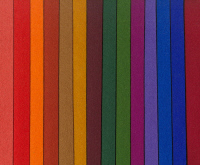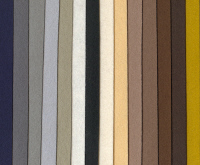 Felting Fiber ~ Your choice of one of the Ashford Felting Wool Color Sets (value $36.00)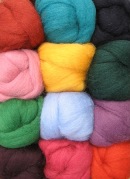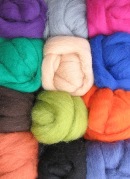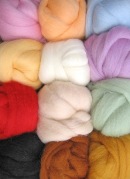 Lamb's Pride Yarn ~ Your choice of four skeins of Lamb's Pride Wool Yarn (value $33.20)





Finally, come back here and let us know, if you are one of the 3 lucky winners, which prize you would like to receive and the colors. The contest begins today, Wednesday, May 4, and runs through Sunday, May 8, at 9:00 p.m. EST. At that time a winner will be drawn at random, for each of the prizes. Winners will be announced on Monday, May 9. Winners have 1 week to send us their snail mail addresses at weefolkart@yahoo.com or a new winner will be selected. A Child's Dream Come True Will ship outside USA if winner pays additional postage.
I suggest, if you aren't already familiar with A Child's Dream Come True, to spend some time looking around her shop. There are tons of wonderful goodies! Then, enter the contest and cross your fingers. But remember, even if you do not win one of the three prizes, Debbie is offering WFA readers a 15% discount on all orders over $40.00, throughout the month of May.
Thank you so much Debbie, for your generosity, and for suggesting these wonderful gifts. Good luck to all… let the dreaming begin 🙂