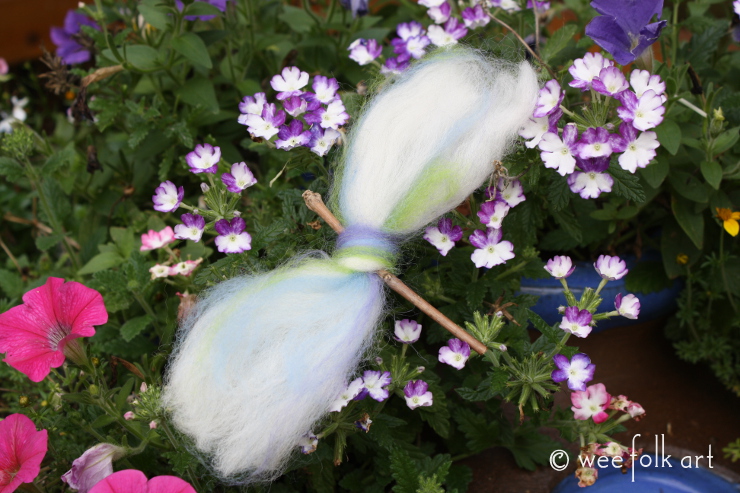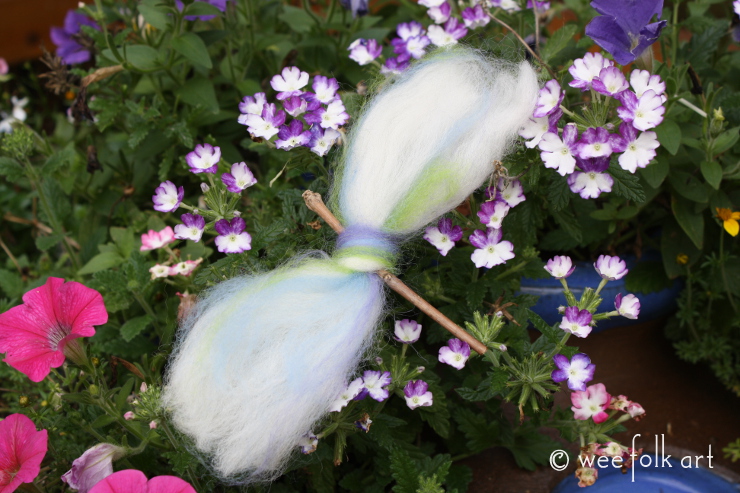 Here is a lovely and easy to make Wool Roving Dragonfly for our updated Puddles and Ponds unit. All you need are twigs and roving and a little knowledge about dragonflies. Make sure to add just wisps of colored roving to give the wings an iridescent look.
---
MATERIALS:
Gather together an assortment of small twigs and wool roving.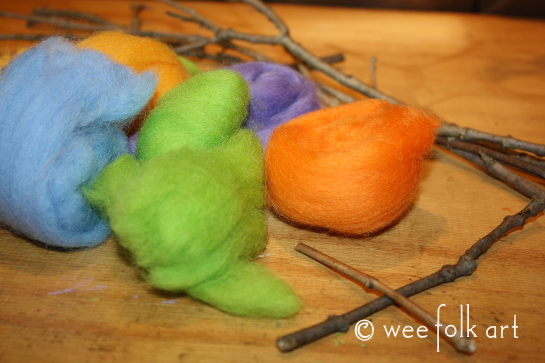 Cut or break a piece of twig to 3 1/2″ and tear a piece of white roving to 9″.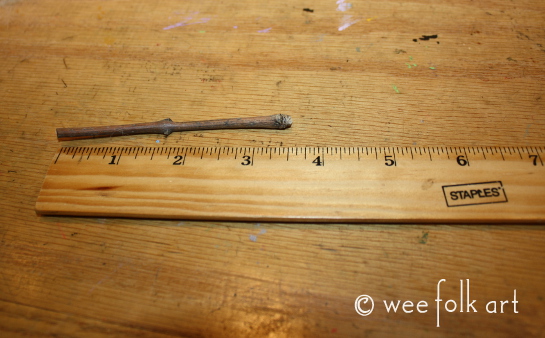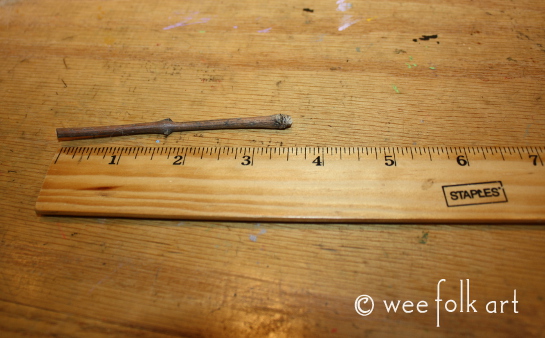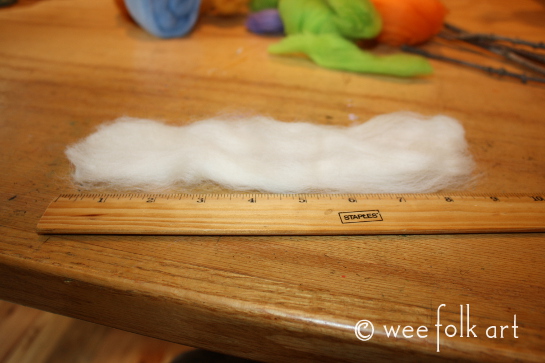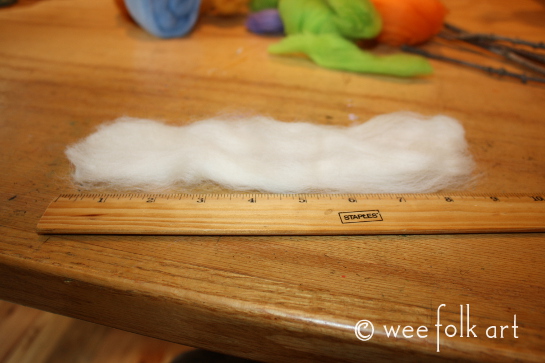 Pull off little wispy pieces of blue, green and purple roving and place on the front and back of the white roving. Keep these very slight. You want to create an iridescent look.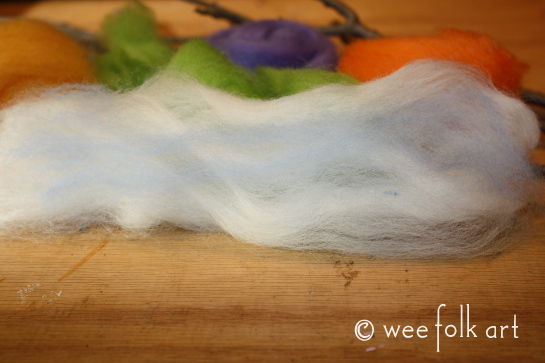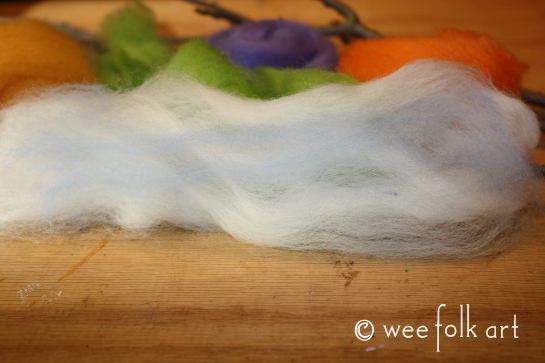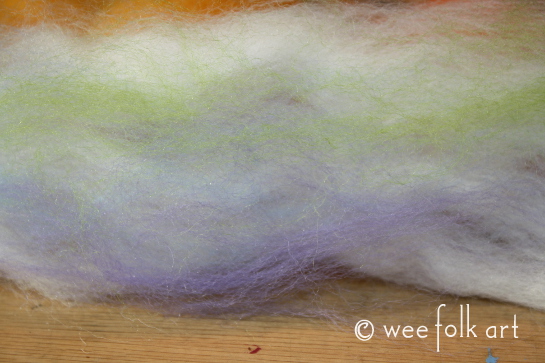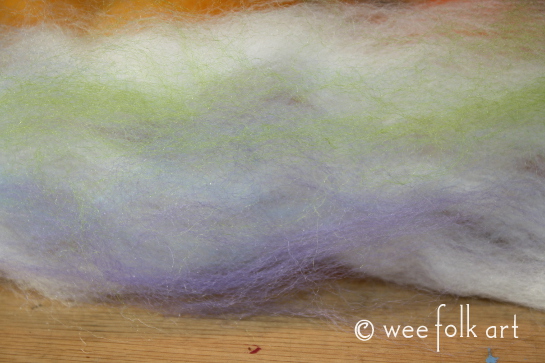 Place your twig on top of the roving.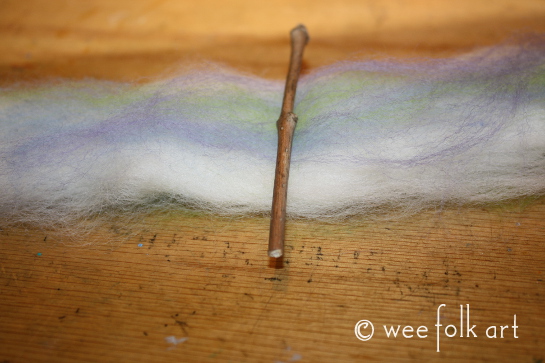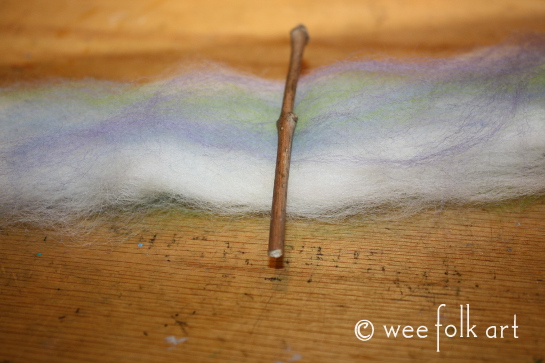 Tie in a single knot.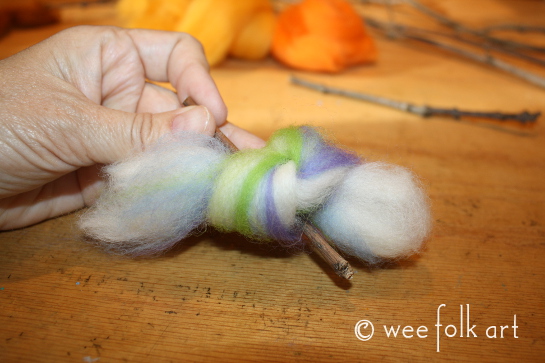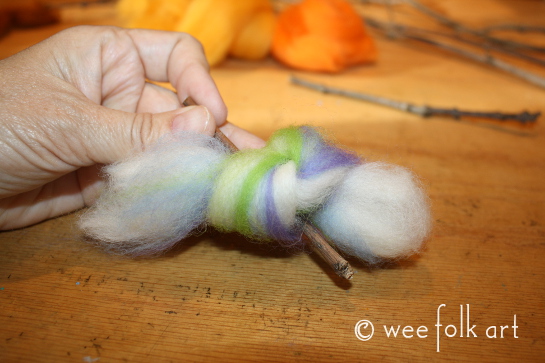 Pull the knot taut and position the wings to resemble a dragonfly.