Wire headbands are a great way to add color and flair to your wardrobe. These functional hair accessories are easy to sew and fun to wear. My girls have enjoyed going through my fabric stash to whip up a new fashion accessory in a matter of minutes. Follow along to learn how to make your very own fabric wire headband.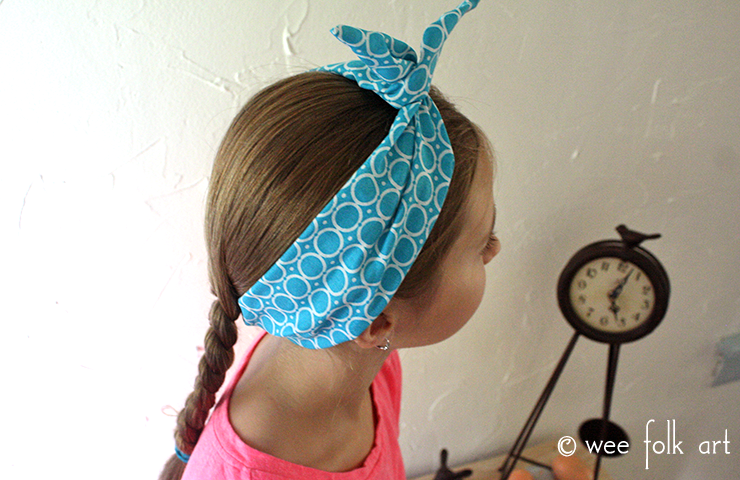 Fabric Wire Headband Materials: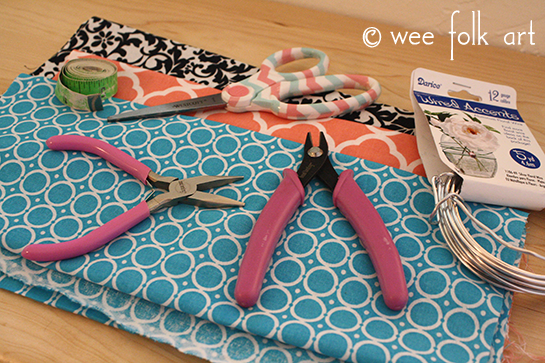 Fabric (1/3 yd will make two headbands)
Floral or Craft Wire (about 1 yd per headband) I used Darcie 12 gauge aluminum wire as pictured above. You can use a thinner wire but you might want to double it up.
Measuring Tape
Wire Cutter or Snips
Needle Nose Pliers
Sewing Machine and/or needle and thread
Fabric Wire Headband Directions:
Cut a strip of fabric approximately 6in x 30-34in long, depending on the circumference of your head and how long you want the ears of your headband to stick up. I took a measurement of my daughter's head (about 22 inches) and then added 8 inches so the headband would stick up about 3-4 inches on either side of the twist.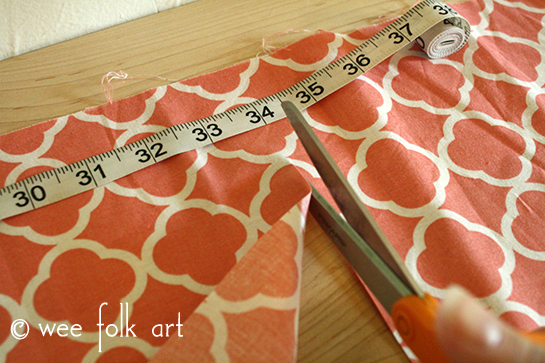 Fold the fabric strip in half lengthwise and cut off the corners. To create the corners, cut from the folded edge to 4 inches in on the open side. Repeat on the other side.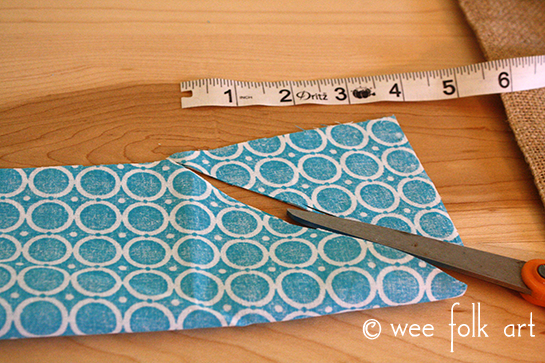 Here is what it should like once you have cut the corners.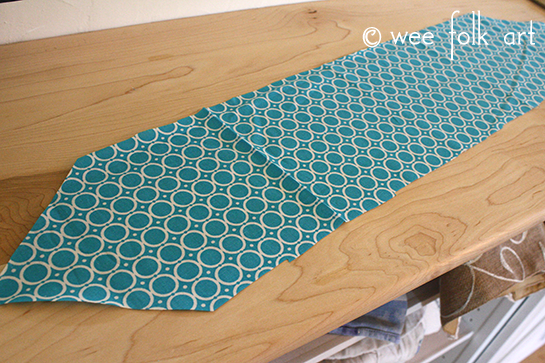 Fold the headband in half lengthwise, with right sides together. Sew up the open edge of the headband, leaving a 2 inch opening in the middle.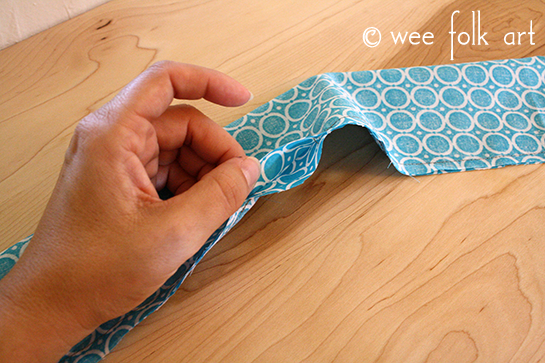 Cut a piece of wire about 1 inch longer than your fabric strip. I like the wider gauge floral wire that is thick but still very pliable.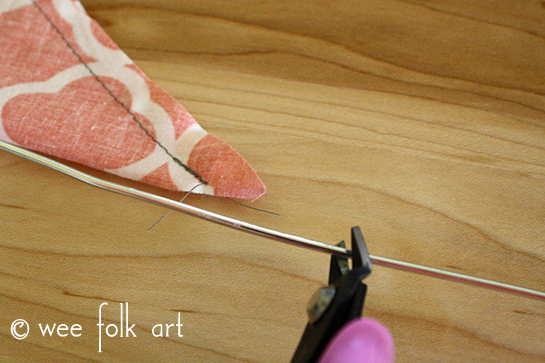 Use a pair of pliers to curl both edges of the wire so that you don't have any sharp edges. This also helps stop the wire from poking through the fabric of the headband.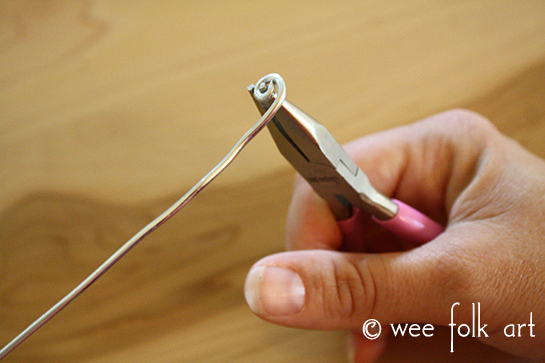 Turn headband right sides out. Use a knitting needle or pencil to help push out the corners.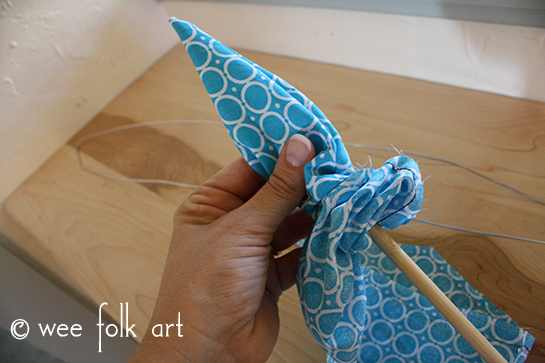 Bend the wire in half and feed both ends into the headband.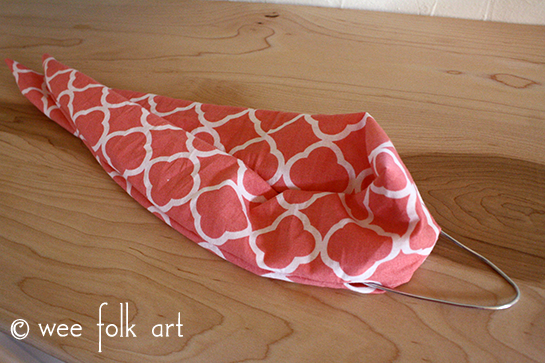 Open up the headband. Hand stitch the opening closed.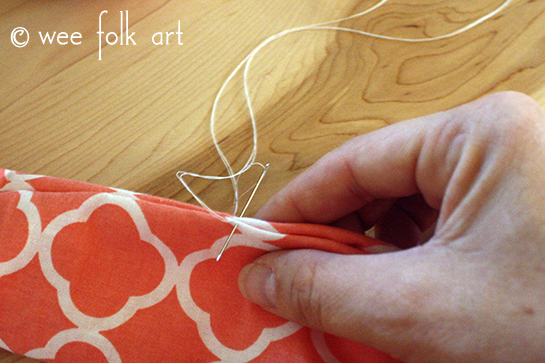 Wrap the wire headband around your head with the ends sticking up. Twist the ends around each other and stylize your bow.