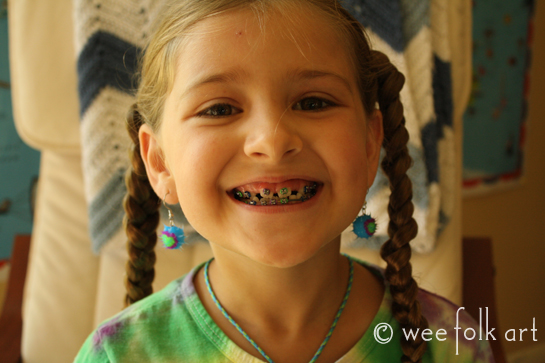 Check out Fairy's new bling… and no I don't mean the crazy earrings (although those are new too). Yesterday, Fairy got some serious ortho gear installed… braces and an expander. Ouch! She has a cross bite that needs to be fixed and needs space for some of her new teeth to come in.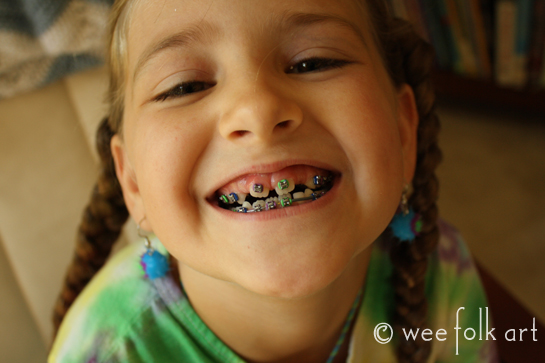 She was quite the trooper and thought it was great fun to pick out the colors of her bands. Now her smile is as sparkly as she is. She did pretty well last night but woke up very sore.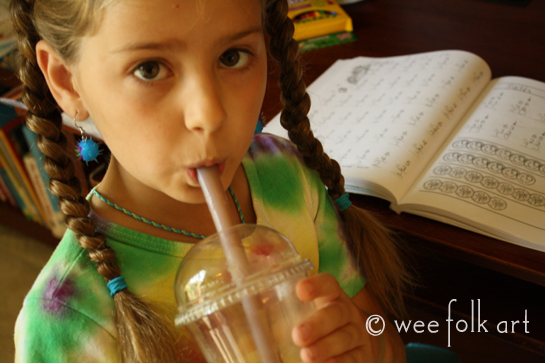 Thank you Gammy for bringing over a Mango smoothy for breakfast! She wasn't able to eat anything else when she got up. I think there will be a lot of ice cream this weekend as she adjusts to them.