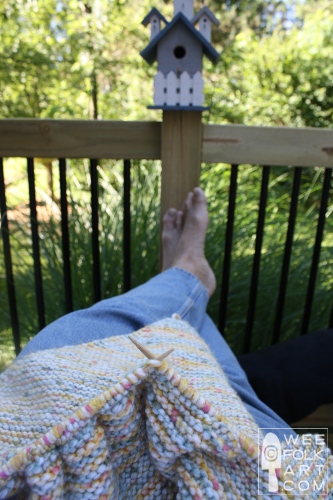 Life moves pretty fast. You don't stop and look around once in a while, you could miss it. Ferris Bueller's Day Off.
Yes, life moves pretty fast, so when I get a chance to slow down, I relish EVERY minute. Tim was busy finishing our new deck, but we managed to slip away Saturday morning to have breakfast at one of our town's many outdoor cafes, then wandered our Farmer's Market. We discovered a vendor selling THE BEST homemade granola made with Michigan maple syrup and pecans… yum… and bought 7, yep, 7 new birdhouses. (More about THAT another time!)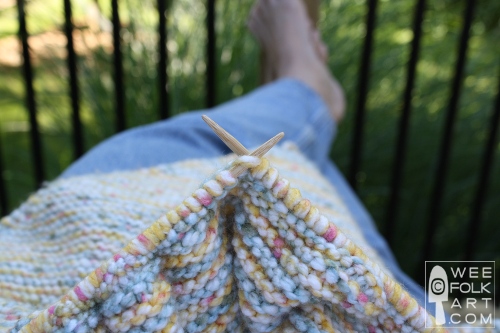 Probably my favorite part of the whole weekend was my quiet, out-of-door, morning knitting sessions. Although the days were incredibly hot, each morning was refreshing, with a lovely breeze, birds singing, and, of course, the plethora of canines! I'm coming close to finishing another project for the Little Lady, which I'll be sharing soon. Leonard was very helpful, and I made sure to include ample dog fur in this swaddling!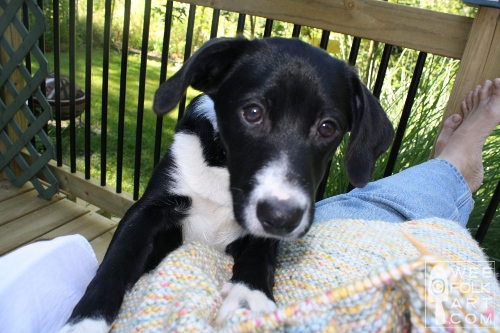 Hope everyone had a safe and peaceful 4th!