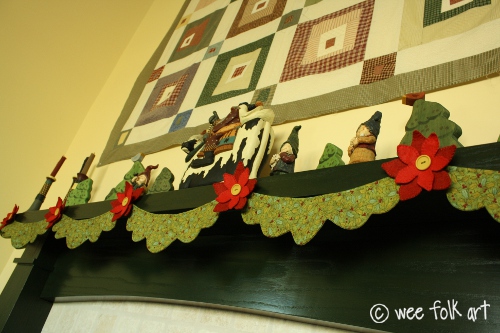 And the winners are…
well kick me in the butt!
Submitted by Tracy (not verified) on Thu, 11/11/2010 – 11:33.
You're so awesome to hand us this long-coveted project on a platter! Can't believe we're at Christmas already, but happy to have a little kick-start. Have always wanted to put a garland on our mantle… but my goal has only been held for the last 3 years. There's hope for me yet.
Thanks again!
Tracy
And
What a lovely giveaway!
Submitted by Katheen L (not verified) on Sun, 11/14/2010 – 14:55.
What a lovely giveaway! Thanks so much for the chance to win!
Congratulations Tracy and Katheen. Please send us an email (weefolkart@yahoo.com) with your address to claim your Garland Kit.
We would like to offer a big thanks to Julie at Prairie Point Juntcion for a great giveaway!
And don't forget, even if you didn't win you can still get your own Poinsettia Garland Kit from Prairie Point Junction.