EDIT: We found out Bug actually was on the news as a live report. His daddy and co-workers saw him, although it wasn't recorded.
Michigan's official groundhog is named Woody. As it turns out, Woody is not a he, Woody is a she. By the time the Howell Nature Center got intimate enough with her to find out she was indeed female, the name had already stuck, and the rest is history 🙂
Yesterday we joined the crowds in hopes of finding out whether or not spring was around the corner. According to Woody, who stayed out of her home for the official 30 seconds, spring will come early to Michigan. (We'll ignore the fact that all winter has felt like spring!)
It was a blast, and I'd say it is something I can now cross off the old bucket list except we plan to make this an annual event 🙂 Along with all the jumping around and cheering, Bug was interviewed by Fox News. In his first theatrical disappointment, Bug's interview did not make it on the air, but it was exciting just to be interviewed with the bright lights and microphone 🙂 Some of the photos are blurry, sorry Bug!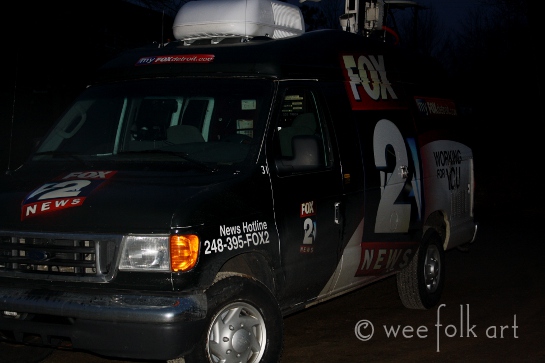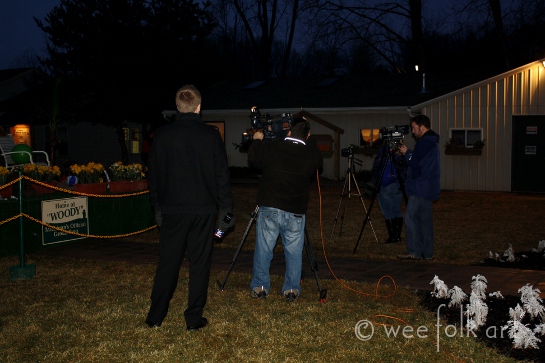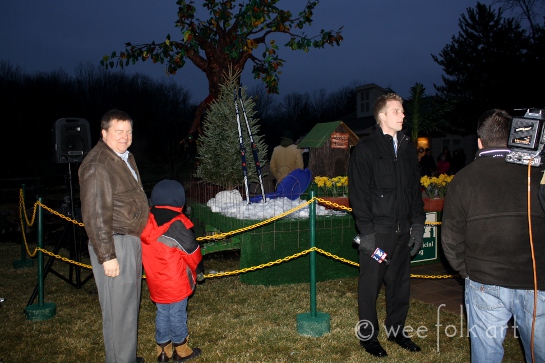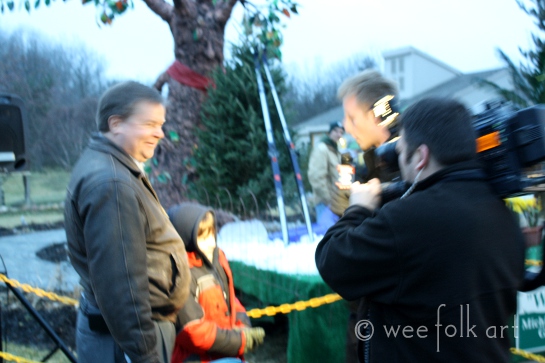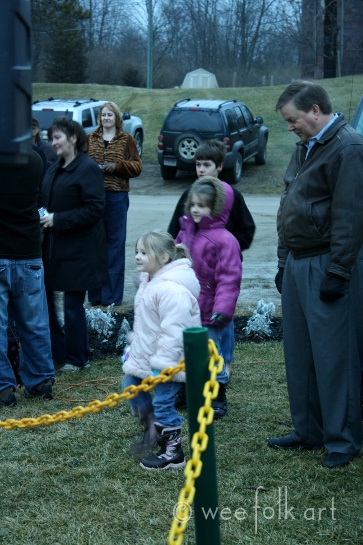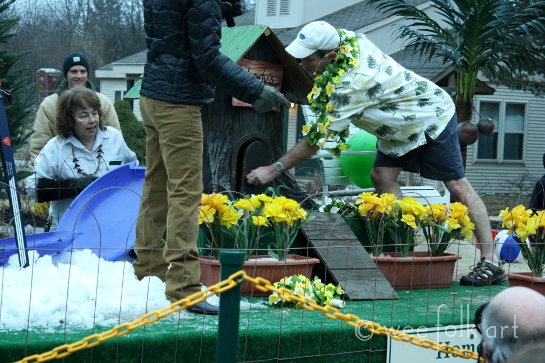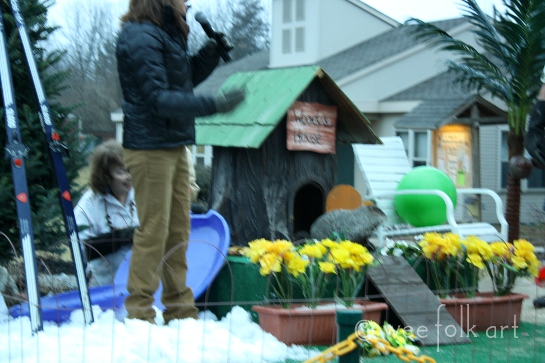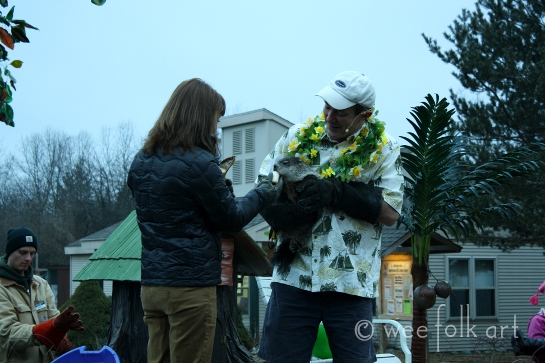 If you'd like to see the official Fox News coverage, sans Bug, you can watch it here: http://www.myfoxdetroit.com/dpp/mornings/woody-predicts-early-spring-in-michigan
Hope everyone had as much fun yesterday as we did! Woody! Woody! Woody! Woody!