This year for Candlemas, I REALLY wanted to make some snow candles. But, alas, it is raining, there's never been more than 3 inches of snow on the ground at a time, and for the first time in my lifetime, there isn't a snowbank as far as the eye can see. So, I needed to change plans. Instead of making candles this year, we made candle holders. And because I hadn't totally given up the snow theme, we made super easy, but lovely, votive holders rolled in Kosher salt. It has a snowy look, but is warm at the same time. We had some simple glass votive holders left over from a different project, but you could make your own Candlemas Kosher Salt Candle Holders with any glass or jar.
Candlemas Kosher Salt Candle Holders Materials:
Mod Podge, Sealer or crafting glue
Kosher salt
glass jar
Cover the jar with a thick layer of your choice of adhesive. I used a sealer on one and Mod Podge on another.
Sprinkle some salt on a flat surface, and roll the jar through the salt so all areas are covered in salt. You could add some glitter to the salt it you'd like.
When the jar is completed dried, coat with a sealer.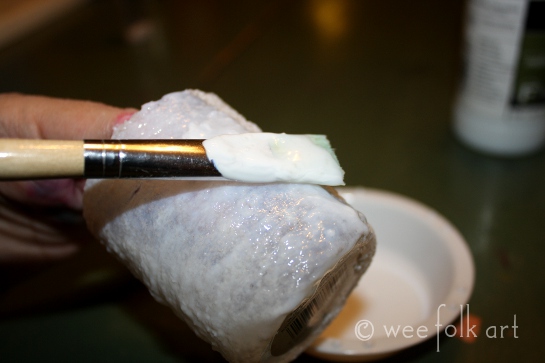 Put in a candle. The glass is opaque and gives off a lovely light.