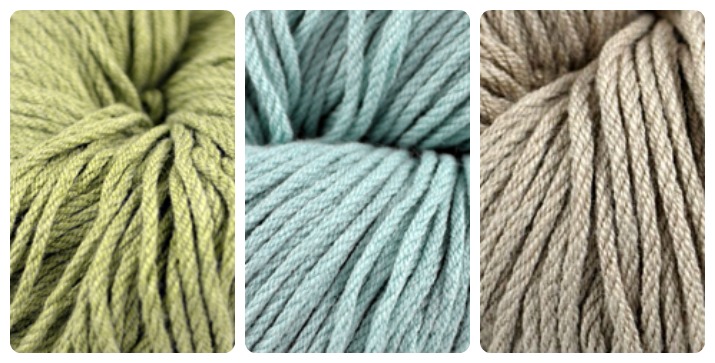 I love shopping online for yarn. The selection is much greater than what I can find in my LYS and I can find much better quality yarn or more artistic yarn than the big craft stores carry. As always, even when you are shopping in person, choosing colors for a project can be tricky. This is actually another benefit, in my opinion, that shopping online offers. I can use free photo editing software to help me choose colors and plan my project.
Today I'm going to walk you through how I use the free online photo editing program, PicMonkey, to help me choose yarn or fabric colors for a project. In this example I was shopping for three light yarn colors. I wanted all three colors to be of equal weight in the project, with no single color standing out.
In this tutorial I will be specifically talking about how to choose yarn colors for a project when shopping online, but the exact same process can be used to choose fabrics for a quilting or sewing project.
To start this project, go to your favorite online yarn shop. You will want to shop at a store whose photos are all of a similar quality. Even though the colors displayed on your monitor can vary somewhat from real life colors, this process will at least help you choose colors that work well together.
Start by saving the close up images of the photos to your computer. You can usually do this by RIGHT CLICKING on the image and then choosing the SAVE IMAGE AS option.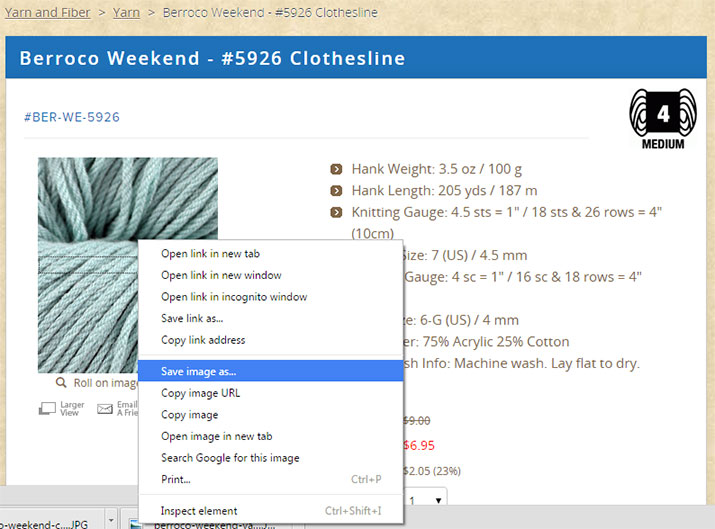 I like to save my swatch image files by listing the brand name, then the yarn name, followed by the color name. This will group all the yarn swatches of the same type together in my picture folder, making them easier to find.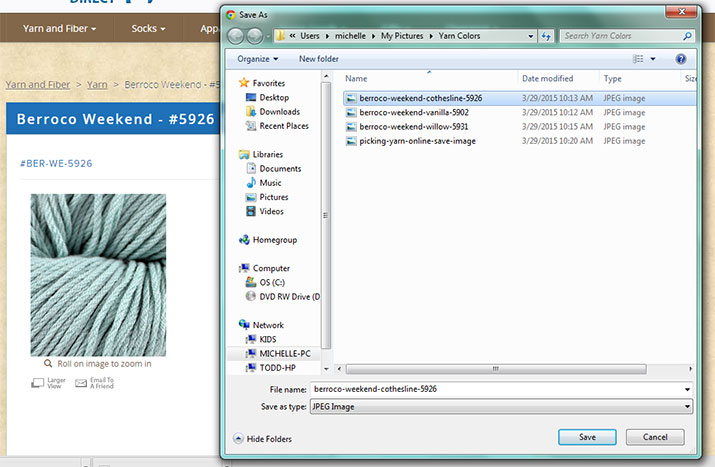 Once I have a collection of yarn swatches that I am considering buying, I open a new web tab or browser window and go to PicMonkey. PicMonkey is a free online photo editing software program. Once there, I start a new COLLAGE project.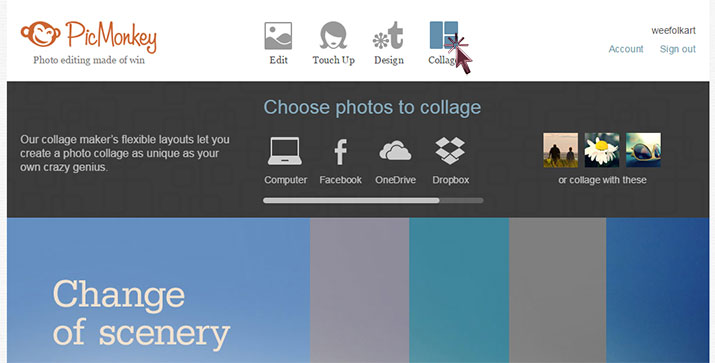 You can now open all the yarn swatch image files that you have saved.
Here are a couple of basic tips for opening multiple files at once. If all of your files are saved in a row, you hold down the SHIFT key you can click on the first file name and then click on the last file name to highlight them all. If your files are spread out throughout your folder you can instead hold down the CONTROL key and individually click on each file name.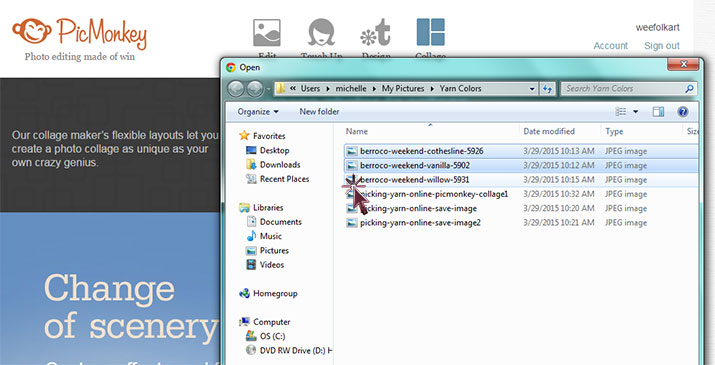 The PicMonkey screen will now open with all of your yarn swatch images on the left hand side. If you forgot one, you can click on OPEN at the top of your screen to open more files for your project.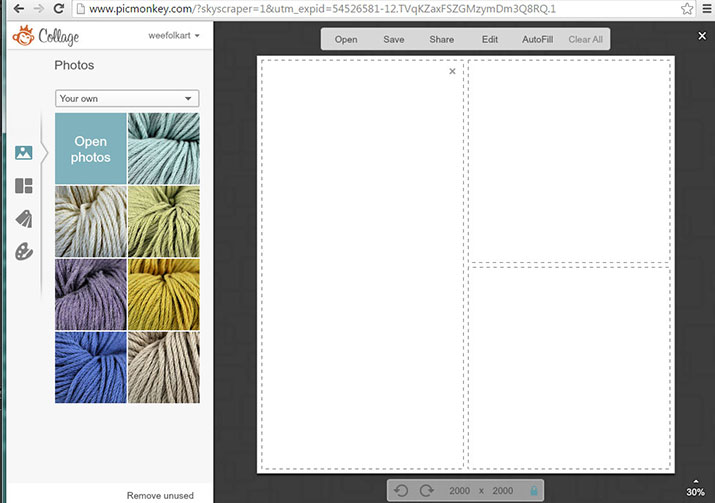 When choosing yarn colors, I like to work with a box style image. Since I would like to choose three yarn colors for this project I want to work with a 3×3 box. To open a 3×3 box, go to the far left and click on the LAYOUT button and choose SQUARE DEAL. Pick the 9 block image.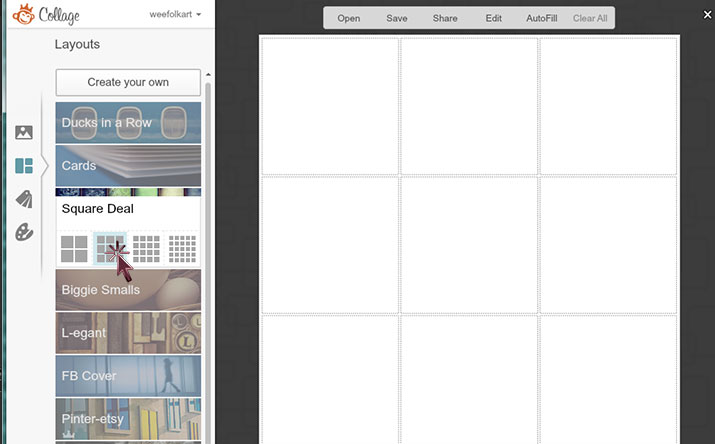 Now you can start dragging your yarn color swatch images into the photo boxes. You can use the same yarn image more than once. I like to create a basic pattern.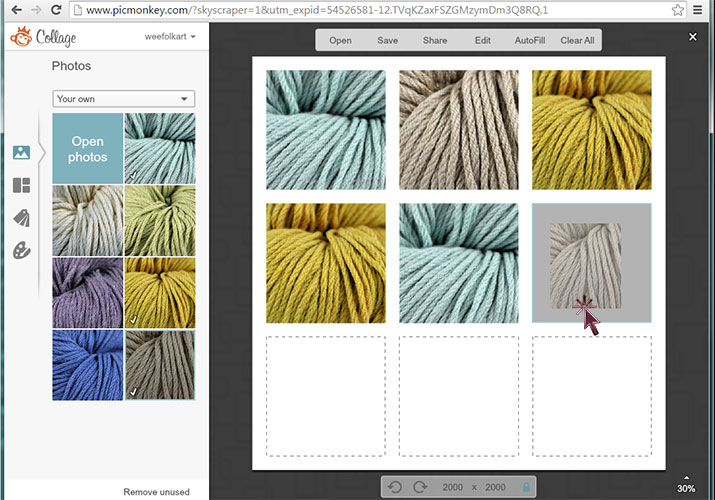 After you have filled all nine blocks, you will want to remove the white space borders. You can do this by clicking the BACKGROUND icon on the lower left. Then on the top left, slide the SPACING size to zero.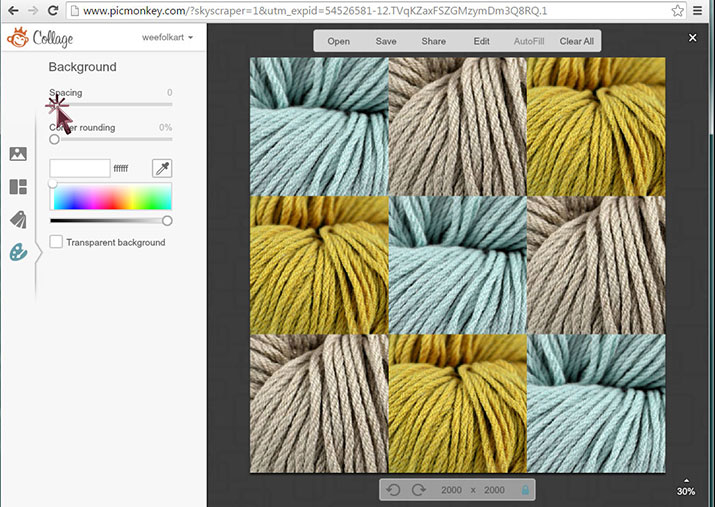 If your yarn color swatch images show a full skein of yarn rather than a close up, you can EDIT and enlarge the image. To do this, click on the EDIT button after you drag an image into a box. Note: The following two example images are using a different brand of yarn to illustrate the enlarging feature.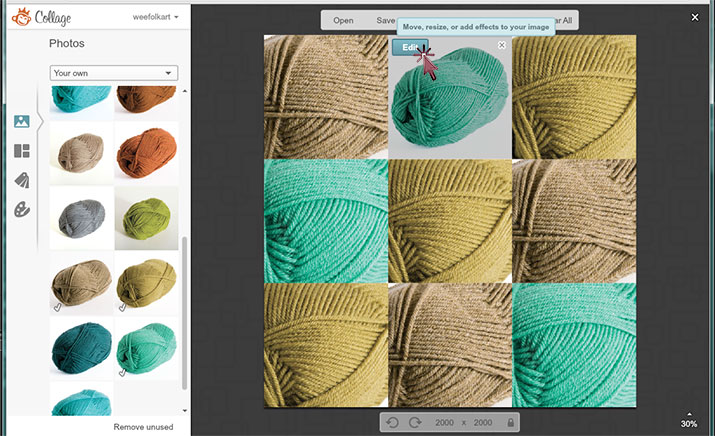 Use the SIZE slide feature to adjust the image to fill the whole box.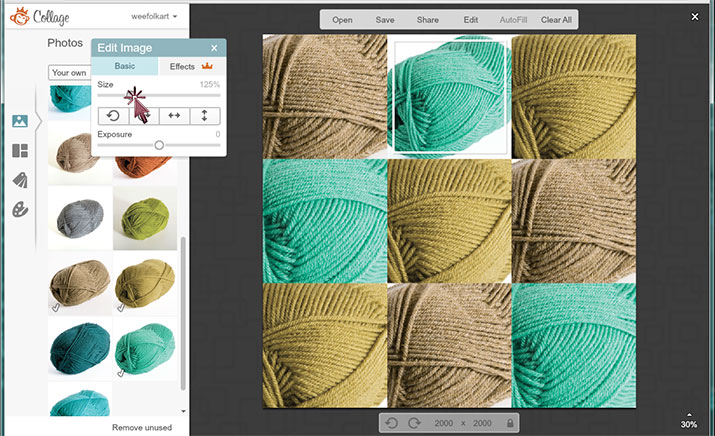 Once you have your favorite yarn colors in place, take several steps back from your computer. Here are some questions to ask yourself when you are choosing yarn colors for a project.
How are all the colors working together?
Is there one color that stands out more than the others?
Close your eyes and then open them. Did one color jump out at you right away?
For this project I wanted all of my colors to be of a similar weight so I did not want any one color to jump out at me. I decided the color SQUASH was too bright with the other yarn colors so I swapped it out with the color WILLOW.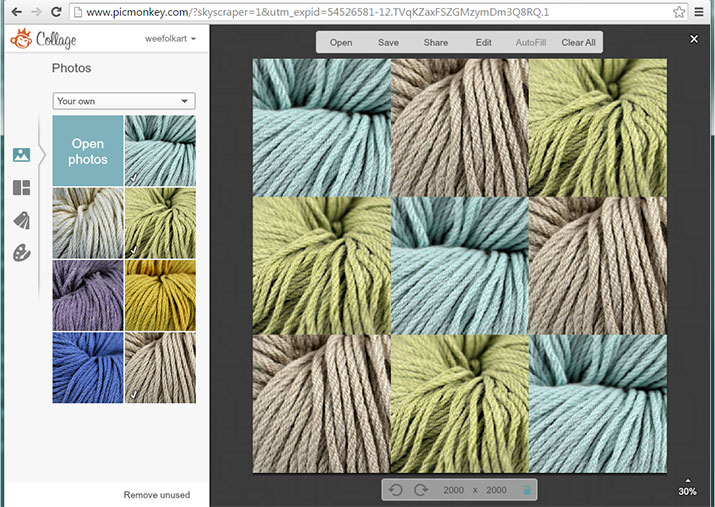 After this yarn color switch I was much happier with the overall tone of the piece.
Once you are reasonably happy with your yarn color choices, you can use a larger layout grid to play with more elaborate patterns or striping.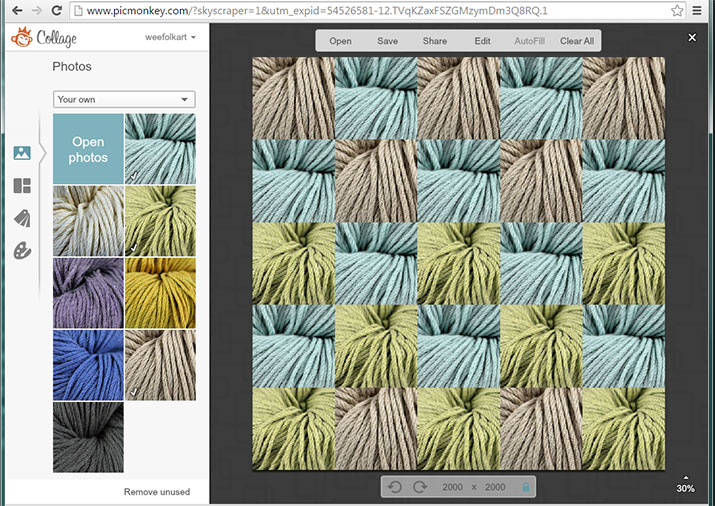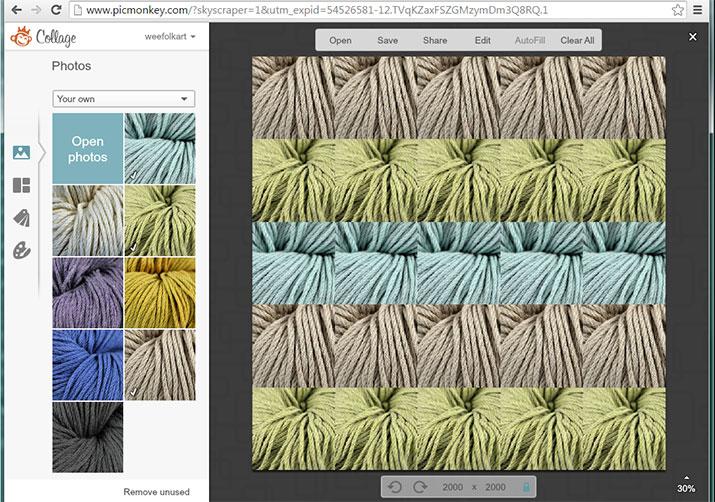 If you would like, you can save your yarn color swatch collage to your computer by clicking on the SAVE button.
I hope this tutorial on How To Use PicMonkey to Help You Choose Yarn Colors helps you plan and visualize your next knitting project and gives you confidence in choosing yarn colors that work well together.
We are an Amazon Affiliate.