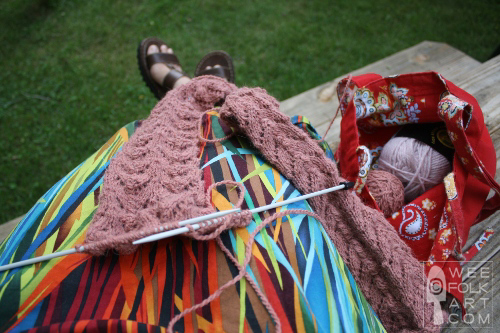 I found myself humming Christmas songs yesterday while it was literally 90 degrees in the shade. I was camped out on the picnic table, watching the kids playing on the swings, until a sudden downpour sent up scrambling into the house. While I am not really ready for the fall and the onset of the holidays, frankly it has just recently started to feel like summer in these parts, my holiday crafting has begun.
Project number one is this beautiful Fishtail Scarf (pattern available free from Knitpicks) made from hand spun alpaca wool I received as a Christmas gift last year and since I have animal fiber allergies (so sad) I knew it had to be gifted. I think it turned out lovely and plan to make a few more scarves from this pattern.
One gift down…. oh… about twenty more to go.
Have you started your holiday crafting yet? What are you working on or plan to work on?