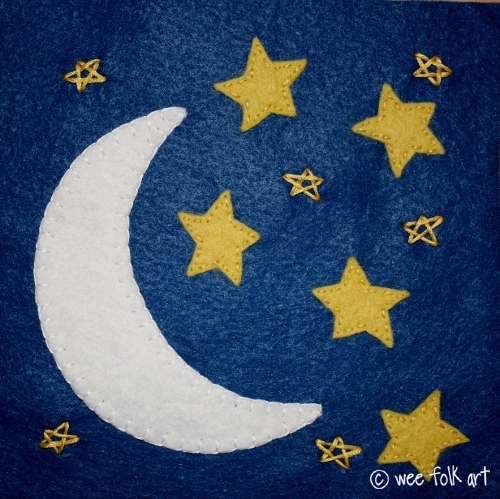 I was working on project (which I will share later in the week) and I needed a moon and stars applique. I was rather surprised I had never designed one for Wee Folk Art, but since I needed to design one now, I made one up as an applique block. Designed to fit our standard 6" x 6" block, it can be reduced or enlarged to meet your needs. (I had to reduce the size to 40% for the project I was making.) The pattern can be found HERE.
Below is a diagram for the embroidered stars I made, which I call a Woven Star. When I made my first star, I simply used straight stitches to make the five point stars, overlapping the threads, but I didn't like the way the threads laid. So, I wove the floss, under and over, making the stars lay flatter, and giving an interesting look to the stars.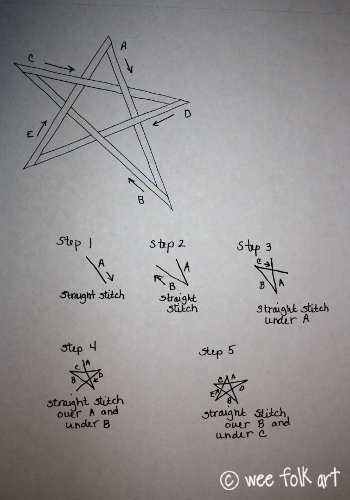 https://www.weefolkart.com
Copyright © Wee Folk Art 2008 – 2011. All rights reserved.
All photos, text and patterns are copyright protected. You may not copy, reproduce or redistribute any material found on WeeFolkArt.com without written permission. Wee Folk Art retains all rights.