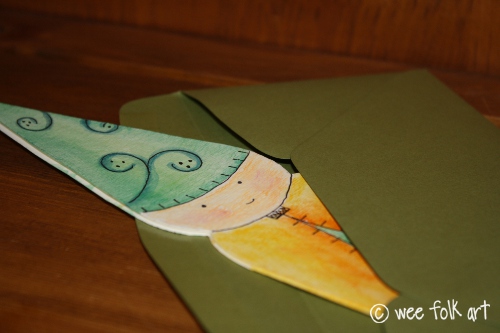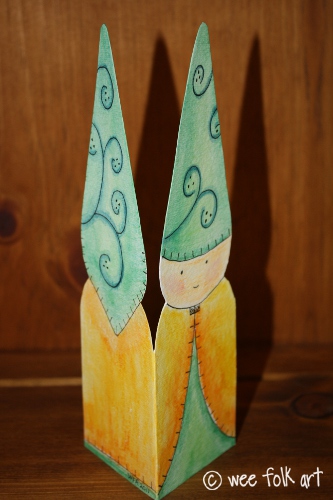 Wander back a few days and read the first couple of paragraphs of the post I had on reusing craft designs. Here, is yet another way to use our little gnome. Follow the basic directions there except use the pattern found HERE.
The biggest difference, is you will be placing the pattern on a fold. When you fold the watercolor paper, use a ruler to help make the crease sharp.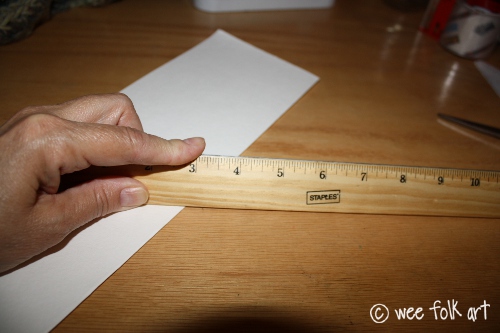 Place the pattern on the fold, trace the pattern and cut out, cutting through the front and back together.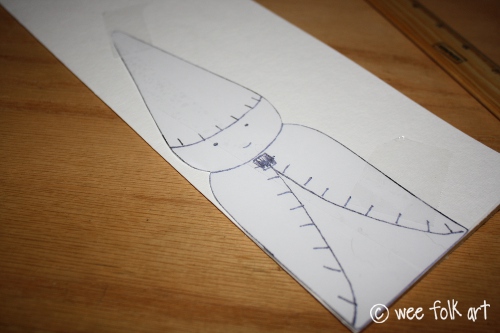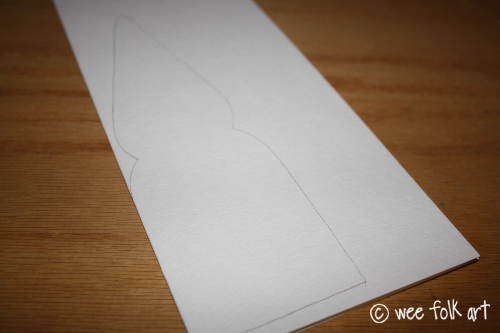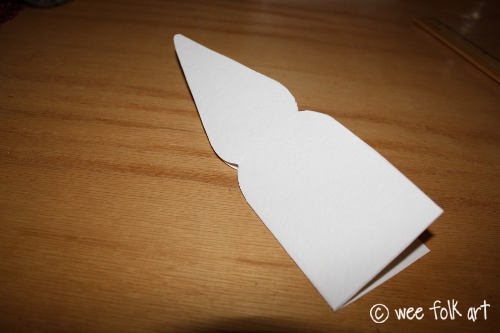 Follow the directions for the bookmark to transfer markings, outlining and coloring with watercolor pencils. Then paint with water.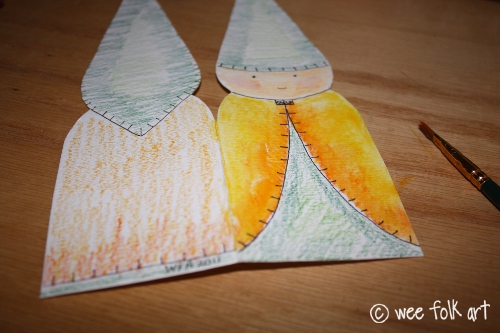 Come up with a cute little note on the inside, then, wah lah, a card any child… nah… any person, would love to get 🙂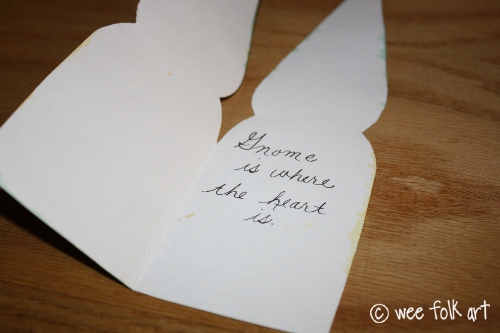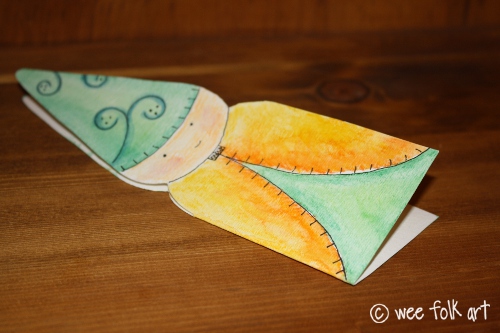 Wouldn't these make lovely holiday cards? I can see it now… "Oh there's no place like Gnome for the holidays!"
Can you think of any other "gnomey" type messages that would be great in these cards?
EDIT: I wanted to include this comment by one of our readers. I thought it was brilliant and wanted to make sure no one missed it!
Love these! My little girl and I made the bookmarks the other day:). Thank u so much! I think these little cards would make great "page huggers" bookmarks. Just put two magnets on the inside and they "hug" the page u need to mark. Thank u so much for sharing! We will be making these cards for a birthday party we r going to tomorrow:)
Carmen
https://www.weefolkart.com
Copyright © Wee Folk Art 2008 – 2011. All rights reserved.
All photos, text and patterns are copyright protected. You may not copy, reproduce or redistribute any material found on WeeFolkArt.com without written permission. Wee Folk Art retains all rights.