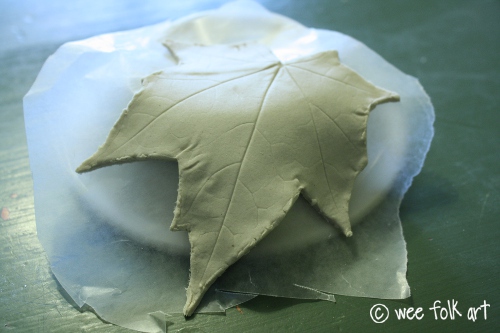 Using just PaperClay and paint, you can create an autumn scene that will last for years!
The clay has a natural white color, air dries, can be painted, and is non-toxic and acid free. Something that the wee ones can use with supervision.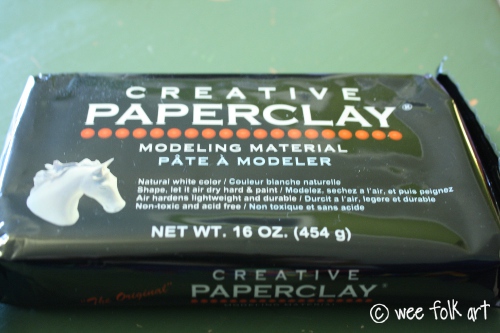 Before beginning, collect some leaves. You need to pick leaves that have well defined veins, so it will be visible on the clay. Also, you need leaves that are supple. Dried leaves, even along the edge, will crumble when you need to push them into the clay. I chose green leaves for impressions, and will collect colored leaves to study before painting.
Before using, I scored the paperclay into 16 pieces, since each leaf is suppose to use about 1 oz. of clay, depending on the size of the leaf. I then cut 1 piece all the way through and immediately placed the rest in a Ziplock.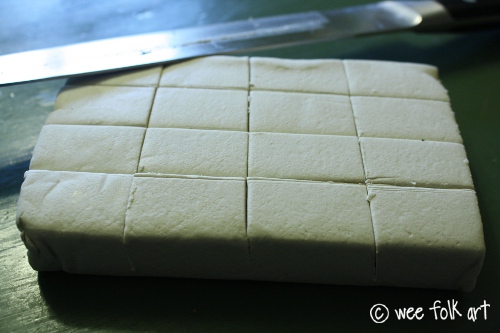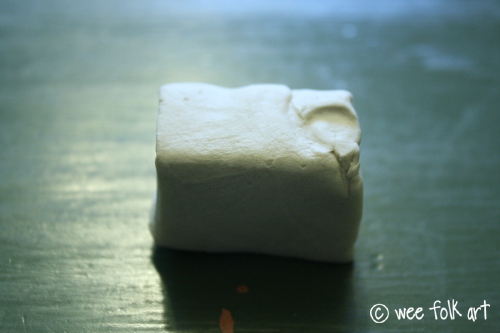 I flatted the clay in my hands, then placed between 2 pieces of waxed paper and rolled like you would a pie crust.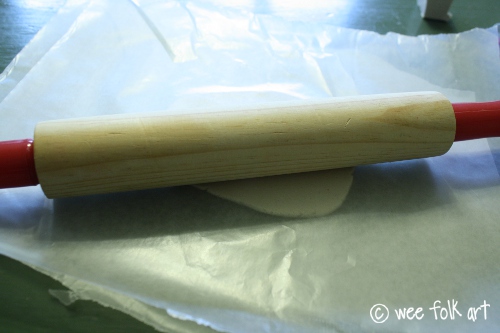 Place a leaf, back side down, on your clay. Using your fingertips, press the leaf into the clay so the veins on the leaf leave marks in the clay.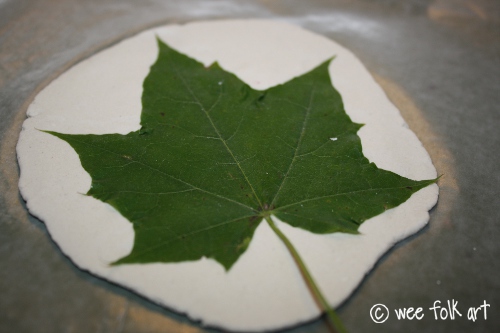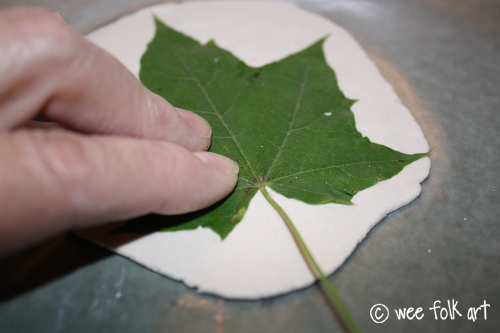 Using a small paring knife, cut around the leaf, removing the extra clay.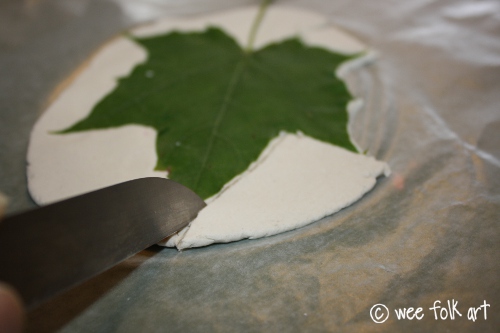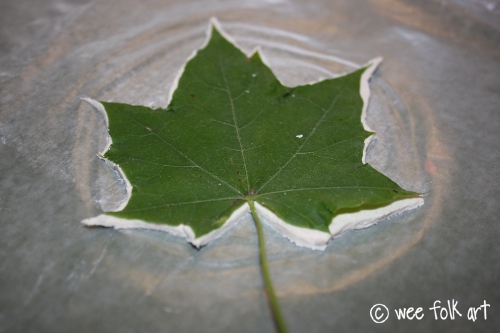 Remove the leaf. The clay has been imprinted with the leaf and is ready to dry. It will take 1 – 3 days to dry depending on how thick you clay is and humidity.
If you would like to hang your leaves, either as pendants or perhaps as a garland, make a hole in the clay where you would like an opening to be. You must do this now, before the clay hardens.
Also, if you would like your leaf to have a more natural look, instead of being perfectly flat, set the leaf over another object to dry. I place mine on a small bowl, leafing the waxed paper under it. If you do this, be careful that you do not set the leaf on something that has ridges. While the clay is still wet, it could take on the impress of the ridges and dry that way.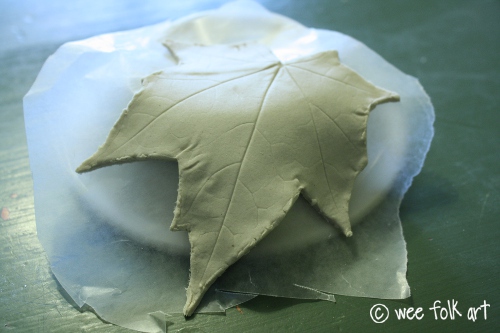 NOTE: The tutorial on line suggests you lay the leaf on the table, face down, and press the clay on the back of the leaf, spreading the clay to recreate the natural edges. If doing this project with children, I suggest you use that method, then you will not need to cut away the extra clay. I tried it both ways, and found cutting the leaf out with a knife gave a more pleasing result, but it can be down either way.
We will be painting our leaves after they have dried.
For Paperclay Leaves – Part 2 click HERE.