The Russian Nesting Dolls, also known as matryoshka dolls have become an icon symbol of the folk lore and craftsmanship of Russia. The name matryoshka means "little matron" and often has a mother or grandmother as the largest doll.  The dolls inside not only get smaller but often younger, until you find a baby in the very center. Since the Russian Nesting Dolls were first made in the 1890s, other themes have found their way into these wooden dolls. The dolls are often made to depict various characters in fairy tales or different animals. Today you can find nesting dolls in almost every country with themes from traditional to silly.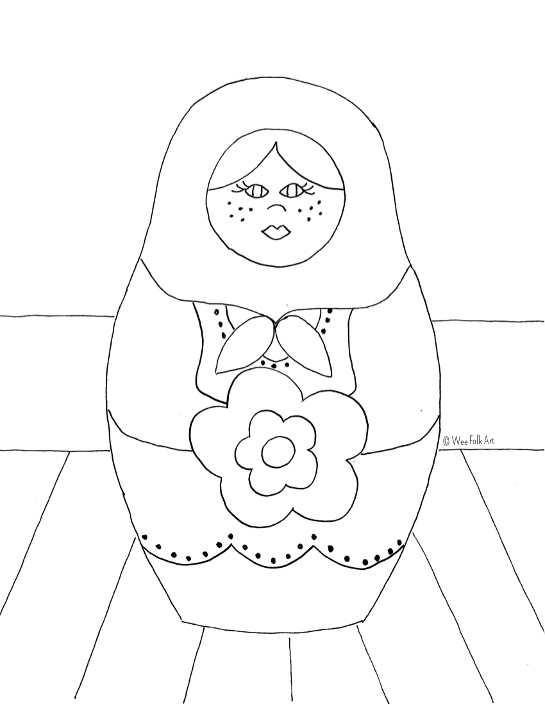 Today we are sharing a traditional Russian Nesting Dolls Coloring Page based on an applique we made several years ago. We have left the fabric of her clothing plain so children can create any pattern they enjoy. We hope you have fun adding as much detail to her clothing as you like.
---
Russian Nesting Dolls Applique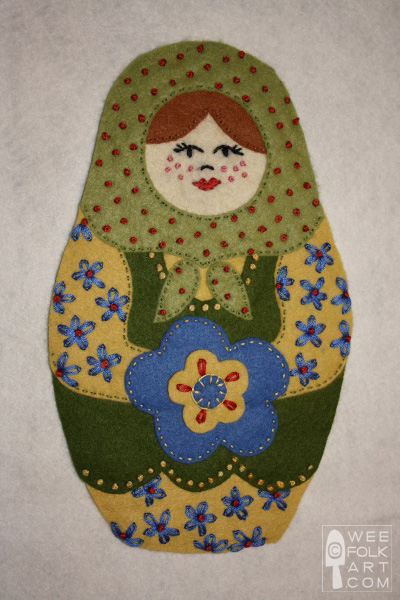 The Russian Nesting Dolls Coloring Page can be found HERE.
The Russian Nesting Dolls Applique can be found HERE.
The Coloring Page Gallery can be found HERE.