I started this post last week when we were blessed with some much appreciated sunshine. Fortuitously the sun just so happened to make an appearance the same day that we were already scheduled to participate in a partially outdoor field trip at our local nature center. The kids spent some time in the classroom learning about animal adaptations for surviving winter, which was followed by a long time spent on the trails feeding the little chickadees.
Once bird seed was handed out to all, a hush descended on the group. All of the children and parents became quiet and still. In the tranquility, you could hear every crunch of snow as a boot shifted slightly, every chirp and chatter of the hungry chickadees watching from the branches, and every "oh so loud" click of the camera. Unfortunately I forgot my "good" camera and had to make do with my phone. But each and every child was able to coax a little chickadee to take their hand held offering and I was able to capture a few flutterings.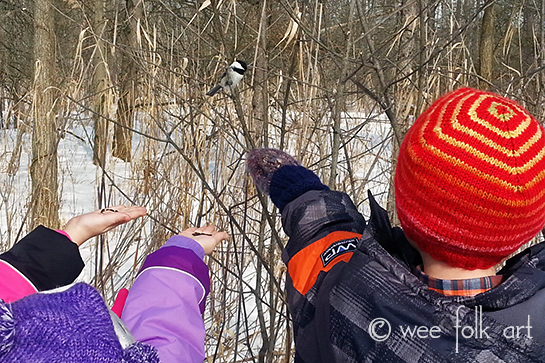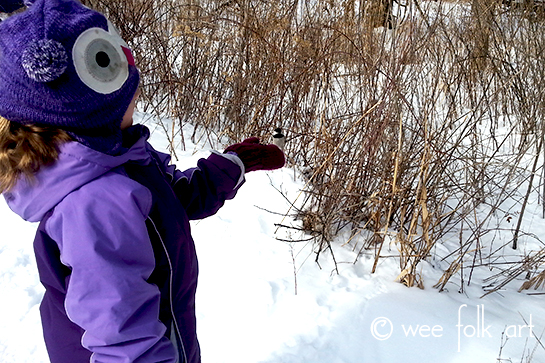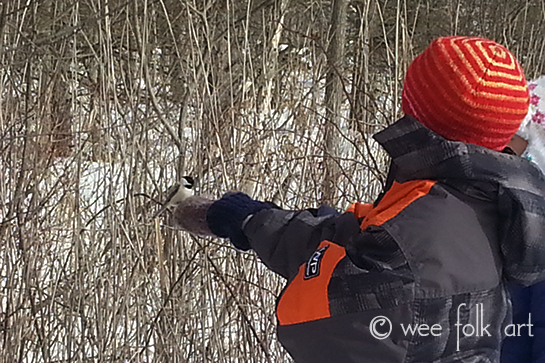 This weekend we once again experience some sunshine (yes, every little bit of sunshine around here is news worthy… it is gray and snowing again as I type this) and the kids were eager to take Daddy to feed the birds. We bundled up toasty warm, because although the sun was shinning, it was a meager 15 degrees but I was happy to break the spell of cabin fever and get moving outdoors. I was also eager to return in hopes of getting some better pictures to share.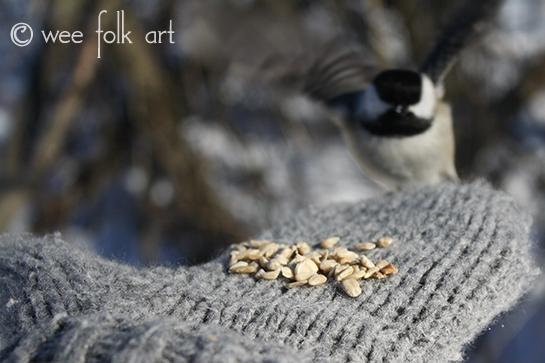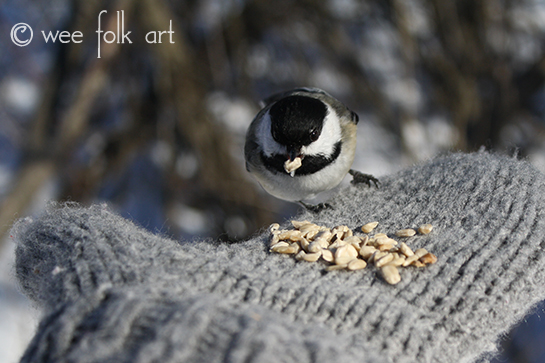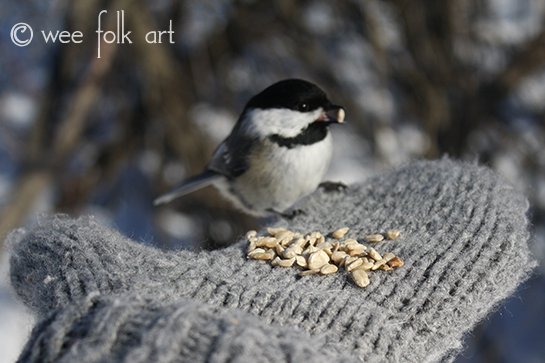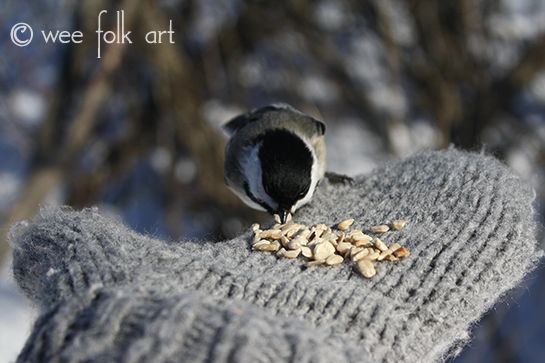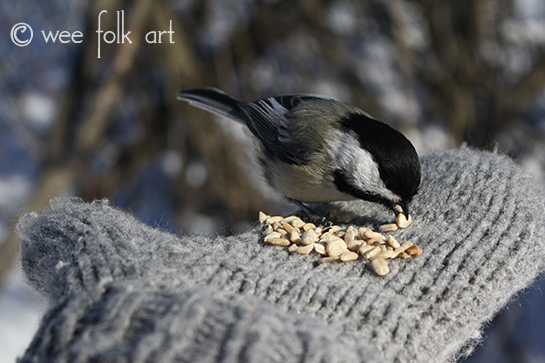 We enjoyed the company of the chickadees long enough to notice that they usually preferred to take two seeds at a time, unless startled, we could talk while they joined us as long as we didn't make any sudden movements, and the best spots to stand were near small trees and bushes that they could perch in before committing to a hand swoop. And just to note… our Nature Center does allow and encourages feeding of the song birds as long as you don't drop the seeds on the ground which attracts squirrels, raccoons, and other critters.
We shared the trails with many other birds watchers, almost all comically walking around with their hands outstretched displaying their avian offerings. The birds seemed to understand this signal and came on cue. Additionally a trio of turkeys were out stretching their legs and we bumped into them at several points along the way. Although they didn't seem frightened by us, they did choose to take the "other" path when we reached a fork in the trail and parted ways.
Most of all we enjoyed the quiet, unhurried afternoon spent together that ended in sledding and hot chocolate.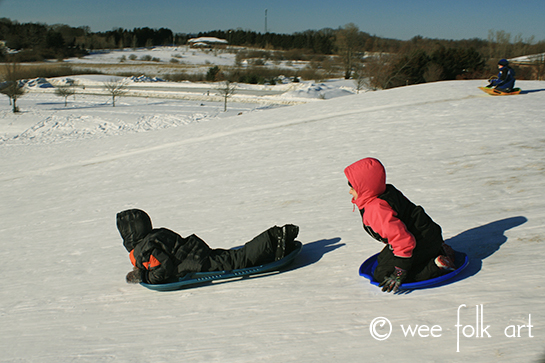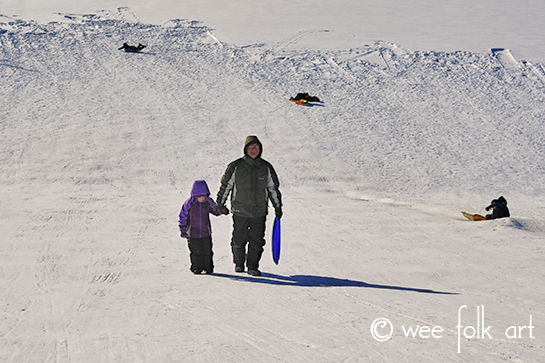 Copyright © Wee Folk Art, LLC 2008-2014. All rights reserved. Please do not reproduce our text, images or patterns without prior written consent.
You may use one or two images on your blog as long as you reference Wee Folk Art and share a direct link back to our page. Please contact us with any questions.
Photos MB 2/13/2014 & 2/15/2014