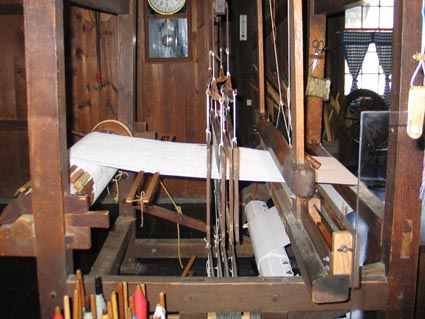 I am sharing some photos of a loom demonstration we saw with Grandma and Grandpa a few weeks ago. It was given at a Historic Village nearby. The kids were enthralled with all of the artisan crafts (pottery, glass blowing, weaving, etc). We got to see some very old and very large looms, as well as quite a few spinning wheels. Although this was a field trip we took several weeks ago the kids were able to make the connection this week when we started reading and talking about "Pelle's New Suit."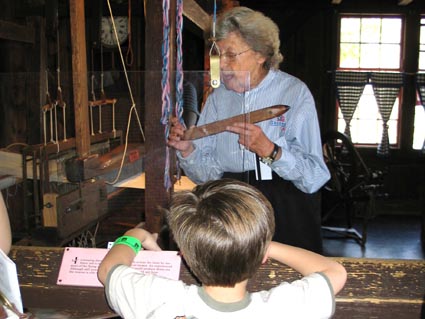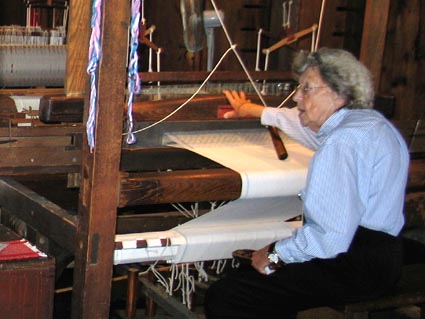 Bug asked lots of questions. He actually explained the spinning process to the guide, based on the farm visit we had in the Spring to watch sheep sheering (there were many women spinning there and selling the most beautiful yarn). He was very interested in some of the completed projects they had on display and figuring out which loom they were made on.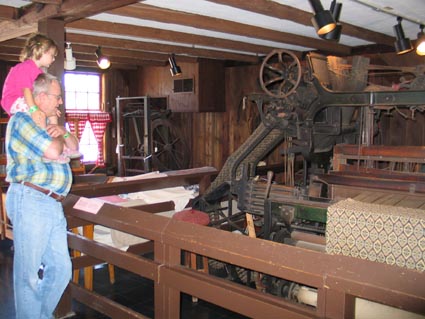 They really are soo cool. I can't help but think that I need to make room for a loom… eventually. 😉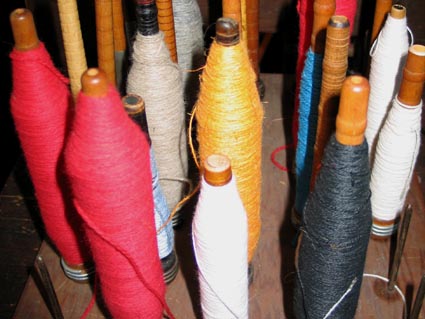 Thanks to Grandma Susan for the great photos to share!