Since I haven't actually completed any project this week, thought I might share what I've been up to.
First, I've been busy with my funky chair. And when I say funky, I really mean FUNKY! Here is a sneak peek of just a corner. Trust me, the whole chair is busy, busy, busy, but I'm lovin' it!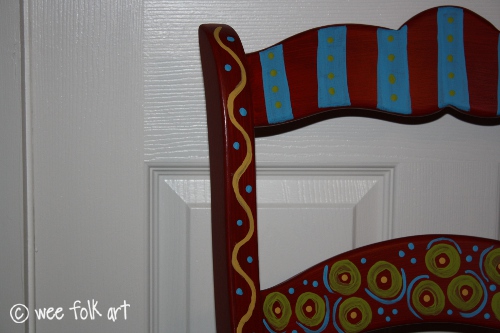 Then, I started a drawing class at a shop in town. There are only 2 students in the class, and this guy came in with this awesome portrait… and I brought in some sketches of my gnomes and applique blocks. Yikes… we are worlds apart, but, I had a blast, played with a hunk of graphite, and am excited to go back next week.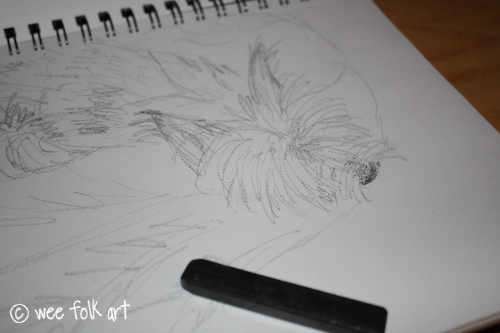 Finally, got a package in the mail today from A Child's Dream! YAY! I've been wanting to play with the doll house people, and got 4 large and 4 small people. I also bought some roving for hair (Corriedale Earth Colors, set of 10 colors), and a bundle of the winter felt. I am going to put some patterns together for dressing the dolls, so if you'd like to make some along with us, Debbie has the materials in stock.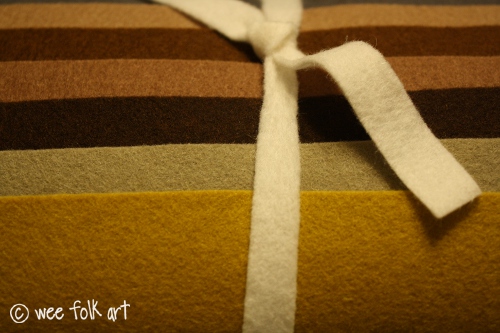 So, there you have it. A busy week despite the lack of finished products. Hope you've been having a crafty week, too 🙂