Preschoolers will love sorting and matching colors with our Wooden Sorting Bowls and Wooden Acorns Craft. These pretty little acorns will help young children in color recognition, counting and sorting abilities. It also encourages agility and dexterity in wee hands. And, because they are beautiful, they add to the warmth and charm to any room!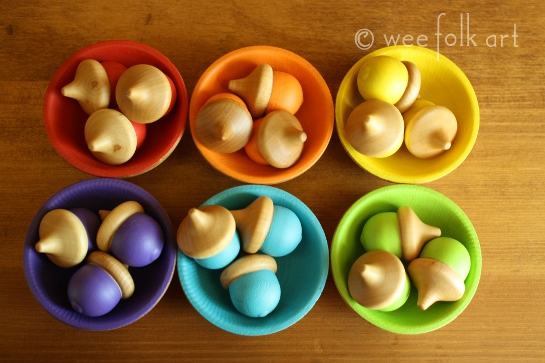 Wooden Sorting Bowls and Wooden Acorns Craft Materials:
6 wooden bowls – 2 1/2″ bowls from Casey's Wood Products
18 wood acorns – 1 1/32″ acorns from Casey's Wood Products
sandpaper, fine
wood stain (optional)
wood paint
beeswax finish
Note: All materials used should be non toxic and child safe.
IMPORTANT SAFETY WARNING: The acorns are small and considered a choke hazard. Although generally it is recommended that small parts should not be given to children under 3 years of age, we highly recommended you do not give small parts to any child that still puts toys in their mouth, no matter how old they are!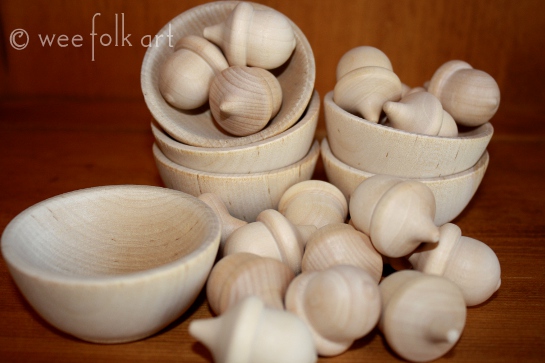 Wooden Sorting Bowls and Wooden Acorns Craft Directions:
Using fine grit sandpaper, sand wood pieces smooth. Wipe off to remove any saw dust.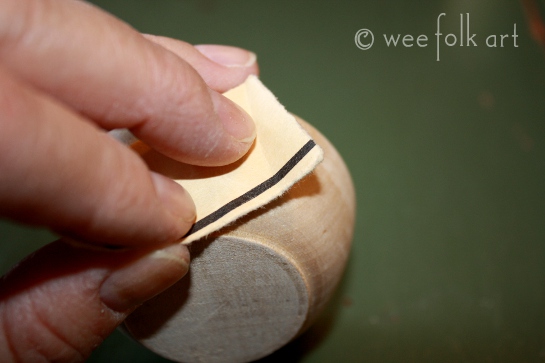 Using a non toxic, child safe wood stain, stain just the OUTSIDE of the bowls and the caps of the acorns. I found it easiest to use a hard bristle paint brush to apply the stain to the acorn caps. Note: If you prefer, you can choose NOT to stain the wood. The bowls and acorns in this tutorial have not been stained.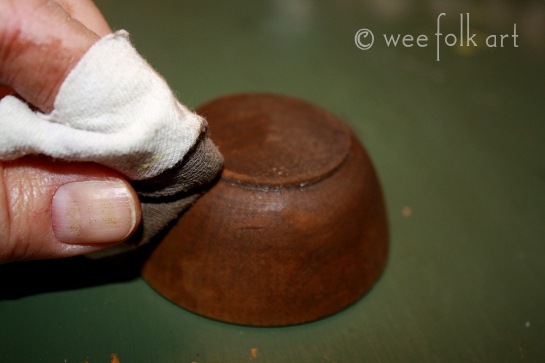 Choose 6 different colors of paint. Paint the inside of each bowl and the rim a different color. Paint your acorn bottoms to match the inside of the bowls. You will paint groups of three acorns the same color.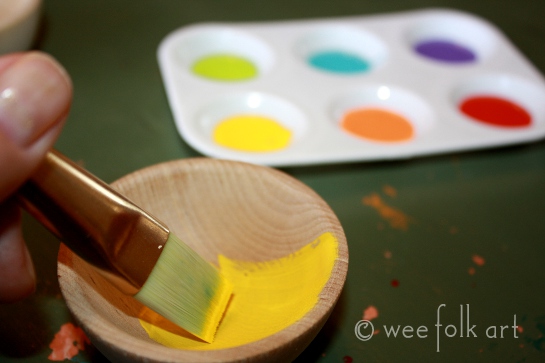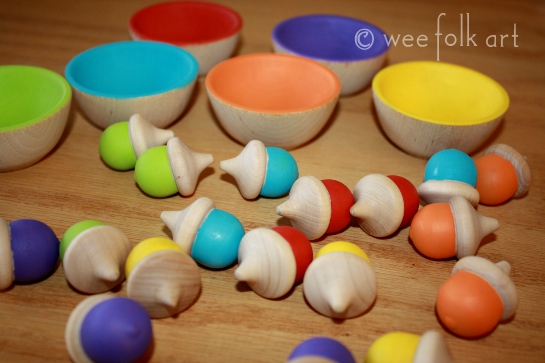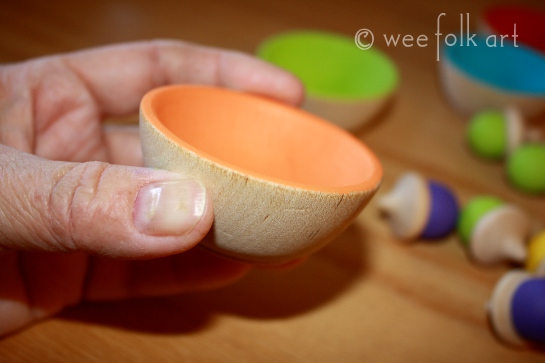 When the paint and stain are thoroughly dry, seal the bowls and acorns with a Beeswax Finish.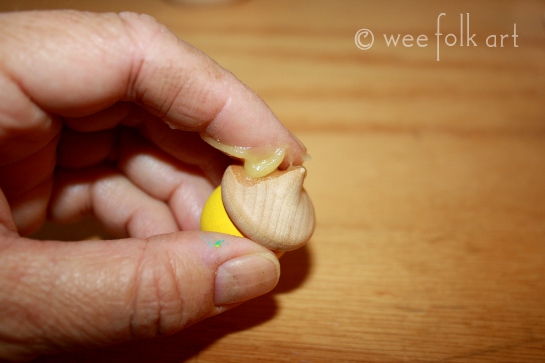 Notice the 2 wooden acorns below. They have not been stained. The one on the right was sealed with our Beeswax Finish. It naturally gives the wood a wonderful patina.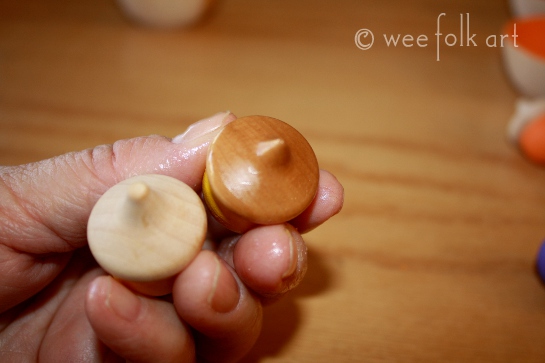 Now your bowls and acorns are ready to be played with. Remember to reapply the Beeswax Finish periodically to the wood to maintain a beautiful luster and to prolong the life of the wood.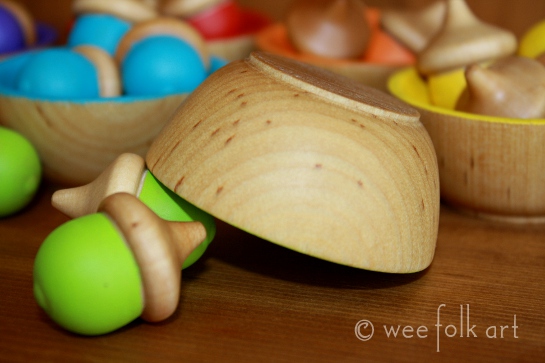 OTHER IDEAS FOR USING THE PAINTED WOODEN CUPS AND WOODEN ACORNS CRAFT
Of course, children will come up with their own ways to use the bowls and acorns 🙂 The bowls and acorns will undoubtedly be moved to play kitchens, the acorns can be used for counting and sorting, and, you can flip the bowls over, and hide acorns under them for a super fun guessing game 🙂