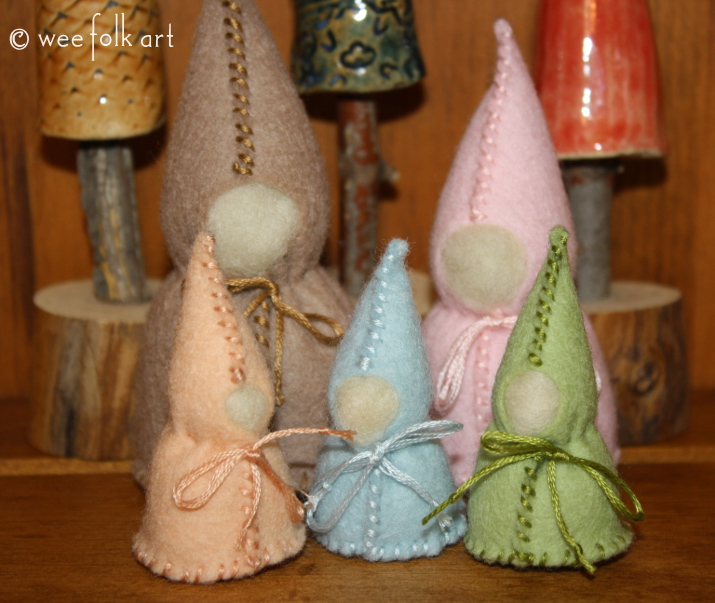 This past week I got 3 separate emails from readers asking for help. One was looking for a pattern for gnomes that did not require wood pegs. Another was from a scout leader looking for suggestions for toys to make for a local shelter that her 10 year olds could do. BTW… she had a "mound" of wool felt samples. And there third was from a frazzled mom that claimed to be "all thumbs" and wanted to start making toys for her 3 year old.
Actually, it was rather eerie, because in each case I thought of our Wool Roving Gnomes. These are not my "creation". They have been around probably for generations, but they are a wonderful, easy to make, and quick craft that turns out wonderful results.
So… before anyone else emails me for suggestions 😉 I thought I'd once again share our tutorial for making these. It's about as easy and cute as it gets!
You can find the tutorial HERE.